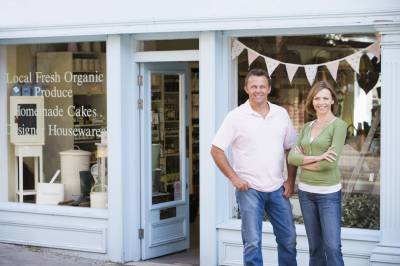 Prime Minister of Australia, Malcolm Turnbull has announced new visa pathways for innovative entrepreneurs under the new National Innovation and Science Agenda. Australia has recently been ranked low among global innovation standards and this announcement seems to cater to the concerns of the lack of innovation in Australia.
According to the strategy announced, changes to the Australia migration programme will include the following:
1) Postgraduate by research graduates will receive additional points for General Skilled Migration visa applications
Many postgraduates find themselves short of points when applying for General Skilled Migration (GSM) visa as they lack work experience. With the newly announced changes, postgraduate by research graduates in science, technology, engineering and mathematics (STEM) will receive extra points which will provide more options for permanent residency in Australia after their studies.
2) New Entrepreneur Visa will provide overseas entrepreneurs with a pathway for Australian permanent residency
This new visa category will allow overseas entrepreneurs with innovative ideas to apply for a provisional visa with a pathway to permanent residency upon fulfilling criteria such as business growth and creation of jobs. To qualify for the Entrepreneur visa you will have to:
Gain financial backing from a third party, which will likely be assessed by the newly created Innovation and Science Australia (ISA)
Possess an innovative and high-growth potential idea that can be implemented in Australia
The new Entrepreneur Visa is planned to be introduced in November 2016. Work Visa Lawyers will bring you more updates as it becomes available.
It is likely that the new Entrepreneur Visa will be categorised as part of the Business Innovation and Investment programme. While the new visa option will not be available until end of 2016, applicants are encouraged to consider current options such as the 188 and 132 visas that may provide a more suitable pathway to permanent residence in Australia. You can view the summary of current business visa options here.
Comments by Chris Johnston – Principal Lawyer and Registered Migration Agent at Work Visa Lawyers
While it is still some time away before the changes take place, the changes announced look to benefit aspiring migrants and international graduates who want to make Australia their home. By attracting high-calibre and innovative entrepreneurs, Australia's innovation standards can only improve while local jobs and investment will increase.
As such some applicants may find themselves with different visa options and may not realise the most efficient pathway to Australian permanent residency. Arrange an appointment with Work Visa Lawyers and we will be able to explain your visa options to you, and advise the best way forward specific to your individual situation. Seeking professional and accurate advice before your visa application will save you costs in fees and time, and ensure a proper application is made.
This information is accurate on 14 December 2015
Source:
http://www.news.com.au/finance/economy/australian-economy/malcolm-turnbull-unveils-innovation-package-to-lure-migrants-and-boost-australias-science-and-technology/news-story/4ec71fb43db5d4416fc32ef97c4ee61e
Do you need help with an Australian visa application?
At Work Visa Lawyers we are experienced in assisting applicants in all matters relating to Australian visa applications. Our areas of expertise include Skilled Migration visas, Business Skills Migration visas, Employer Sponsored Work Visas, Partner and other Family Migration visas as well as Migration Review Tribunal, Judicial Review and Ministerial Intervention.
If you require further information regarding your Australia visa options you can contact us through:
(08) 8351 9956 or +61 8 8351 9956
or This email address is being protected from spambots. You need JavaScript enabled to view it.