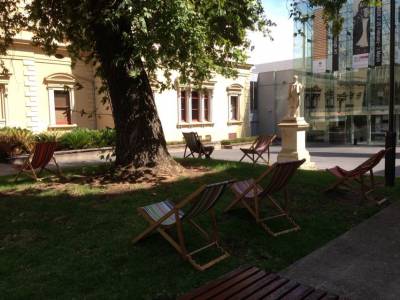 Immigration SA, the South Australia state department which manages state nomination policies and processes state nomination applications, has introduced a new nomination option for international graduates who studied in South Australian public universities.
What is a High Performing Graduate?
According to Immigration SA, you can claim to be a High Performing Graduate for SA state nomination by meeting ALL of the following requirements:
Currently residing in South Australia
Studied at a South Australian public university, which includes:

Flinders University
University of Adelaide
University of South Australia

Completed one of the following qualifications:

PhD
Masters by Research
GPA of 6.0 or above in a Masters by Coursework degree (following completion of a Bachelor degree in South Australia)
First Class Honours in a dedicated Honours year (following completion of a Bachelor degree in South Australia)
GPA of 6.0 or above in a Bachelor degree
Note: GPA – Grade Point Average
High performing graduates from other South Australian higher education institutes may also be considered on a case-by-case basis. You will need to email your academic transcript to This email address is being protected from spambots. You need JavaScript enabled to view it.
You should check that you meet the requirements above before emailing the Immigration SA team.
What is the benefit of obtaining the state nomination via the High Performing Graduate pathway?
Benefits in seeking state nomination via the High Performing Graduate stream include the following:
Additional points for your Skill Select subclass 190 or 489 visa application
(Additional 5 points for subclass 190; additional 10 points for subclass 489)
Access to a more extensive list of occupations on either the State Occupation List or the Supplementary Skilled List, including nominating occupations where "Special Conditions Apply"
Obtain waivers for Immigration SA's work experience and English language requirements
If you need further information, please contact Work Visa Lawyers via the contact details listed below.
Comments by Chris Johnston – Principal Lawyer and Registered Migration Agent at Work Visa Lawyers
South Australia has done it again. Previously the Immigration SA team introduced the High Points sponsorship option, to attract high calibre migrants for state sponsorship. With the introduction of the High Performing Graduate sponsorship pathway, it is expected that more General Skilled Migration applicants will be making South Australia their home. The additional sponsorship pathway is definitely welcomed among international graduates to seek extra points and waivers for their visa application.
Policies like this also make SA a more attractive place for International Studies. High achieving students may choose to study in SA due to the favourable state nomination requirements provided by Immigration SA for SA international graduates.
While the High Performing Graduate sponsorship option is available for graduates of the 3 public universities listed, SA international graduates from other institutes with excellent academic records can still seek SA nomination by sending their academic transcript to Immigration SA for consideration on a case-by-case basis. You should seek Immigration SA opinion if you have excellent grades.
You should also note that there are other criteria that need to be fulfilled, such as obtaining sufficient points in the Expression of Interest (EOI), meeting health and character requirements, and so on.
Always check with a Registered Migration Agent first before starting your visa application.
This information is accurate on 19 February 2016
Source:
http://www.migration.sa.gov.au/International-graduates/high-performing-international-graduates-of-south-australia
Do you need help with an Australian visa application?
At Work Visa Lawyers we are experienced in assisting applicants in all matters relating to Australian visa applications. Our areas of expertise include Skilled Migration visas, Business Skills Migration visas, Employer Sponsored Work Visas, Partner and other Family Migration visas as well as Migration Review Tribunal, Judicial Review and Ministerial Intervention.
If you require further information regarding your Australia visa options you can contact us through:
(08) 8351 9956 or +61 8 8351 9956
or This email address is being protected from spambots. You need JavaScript enabled to view it.