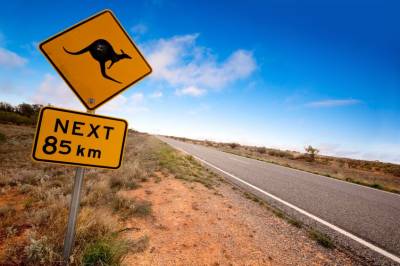 The new financial year for Australia is coming and here are some migration related news you need to know.
Visa Application Fees (VAC) are increasing on 1 July 2015
Immigration South Australia (SA) will start collecting fees on 10 June 2015
Changes to the Significant Investor Visa (SIV) and introduction of the Premium Investor Visa (PIV)
Visa Application Charges for 1 July 2015
If you missed our earlier news entry on the VAC increments, click here to find out more. The new fees apply if you submit a visa application on 1 July 2015 or after, so you can still submit an application now to avoid the fee increase. The increase ranges from 2.3% to 50%.
A word of caution: try not to leave your application until the last day (30 June 2015) for submission. The online system may be flooded and users can experience system outages. A scheduled outage has been announced for Midnight Tuesday 30 June to 7am Wednesday 1 July 2015. ​
Immigration SA now charges fees for state sponsorship effective 10 June 2015
Immigration SA announced earlier that they will start collecting fees for state sponsorship application, following what other states and territories have been doing for a while now. Here is the breakdown of the charges:
Application Type

SA

Skilled migrants

State nominated skilled – 190 permanent

A$ 200

State nominated skilled – 489 regional provisional

A$ 200

Business migrants

Business 188 provisional

A$ 500

Business permanent 888/892/893

A$ 750

Business 132 permanent

A$ 750

Business retiree 405

A$ 500

SA Employers

Employer Nominated – RCB advice by State Government agency

Nil
Note: A credit card and processing surcharge of 3.2% is charged in addition to the fees listed.
Changes to the Significant Investor Visa (SIV) and announcing the Premium Investor Visa (PIV)
The SIV has been suspended since 24 April 2015, and will resume on 1 July 2015. While the investment amount of A$ 5 million has not changed, the structure of the complying investments has been modified to ensure allocation of investment funds to start-ups, instead of mainly government bonds. Here is the breakdown:
At least A$ 500,000 in eligible Australian venture capital or growth private equity fund(s) investing in start-up and small private companies ("VCPE"). The Government expects to increase this to A$ 1 million for new applications within two years as the market responds;
At least A$ 1.5 million in an eligible managed fund(s) or Listed Investment Companies ("LICs") that invest in emerging companies listed on the Australian Securities Exchange ("ASX"); and
A 'balancing investment' of up to A$ 3 million in managed fund(s) or LICs that invest in a combination of eligible assets that include other ASX listed companies, eligible corporate bonds or notes, annuities and real property (subject to the 10 per cent limit on residential real estate).
For the new PIV, a minimum investment of A$ 15 million will be required. It will be available at the invitation of the Australian Government only, with potential applicants to be nominated by Austrade. The investor will be able to apply for permanent residence in 12 months' time, compared to 4 years for the SIV.
Comments by Chris Johnston – Principal Lawyer and Registered Migration Agent at Work Visa Lawyers
The new financial year usually brings Visa Application Charge (VAC) increases and changes to the visa programme. The best mentality for Australian visa applications is to submit an application when you are eligible as soon as possible. Do not put yourself and your family at risk of fee increases (which may be significant if you are from overseas) and migration legislation changes. Act now and lodge your application as soon as possible.
Source:
This information is accurate on 9 June 2015
Do you need help with an Australian visa application?
At Work Visa Lawyers we are experienced in assisting applicants in all matters relating to Australian visa applications. Our areas of expertise include Skilled Migration visas, Business Skills Migration visas, Employer Sponsored Work Visas, Partner and other Family Migration visas as well as Migration Review Tribunal, Judicial Review and Ministerial Intervention.
If you require further information regarding your Australia visa options you can contact us through:
(08) 7225 5091 or +61 8 7225 5091
or This email address is being protected from spambots. You need JavaScript enabled to view it.