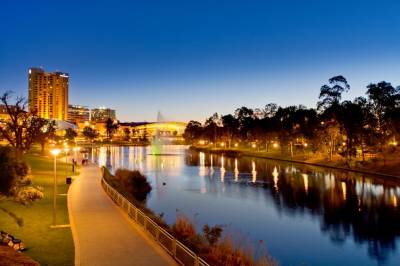 Changes to SA nomination list, IELTS, Chain migration, SA Graduate requirements and more from July 2014
The major changes to the SA nomination process are detailed below:
Additions to the South Australian State Occupation List

The new occupation lists for the 2014/15 program year are available on our website. Below are some of the occupations that have been added to the State Occupation List:
Advertising Manager
Public Relations Manager
Regional Education Manager
Vocational Education Teacher (trades)
Vocational Education Teacher (non-trades)
Special needs teacher
Art Administrator or Manager
Nurse Practitioner
Finance Broker
Financial Investment Manager
Valuer
New Criteria Recognising an applicant's commitment to South Australia:
Applicants who have worked in South Australia for the last 12 months in a skilled occupation* have access to a more extensive occupation list.
Applicants with a Bachelor degree or higher can apply for occupations on the South Australian Graduate List.
Applicants with a Vocational Education and Training (VET) qualification or higher can apply for occupations listed as "special conditions apply' on the State Occupation List.
Applicants must meet all other DIBP and Immigration South Australia criteria to qualify.
*The skilled occupation must be ANZSCO level 1 to 4 and listed on the State Nominated Occupation Lists.
IELTS scores are brought into line with Department of Immigration and Border Protections requirements:
IELTS requirements (for most occupations) have been reduced to six in each band score to align with DIBP requirements. All score requirements are published on the State Occupation List.

Health Professionals and Education Professionals in South Australia require a minimum IELTS score of 7.0 in each band, or alternatively, for health professionals, OET B in each component.

For those who already have registration to practice in South Australia, you can apply with a minimum IELTS score of 6.0 in each band score. You must provide a copy of your registration certificate with your application.
Criteria for International Graduated of South Australia to access a Work Experience Waiver:
To access a work experience waiver, international graduates of South Australia need to meet following requirements:
Work a minimum of 20 hours per week in a skilled occupation* in South Australia
OR
Have an IELTS score of 7.5 overall or 7.0 in each band score
Have an occupation listed as 'available' on the state occupation list
Reside in South Australia.
PhD or Masters by Research graduates from South Australia can access a work experience waiver for occupations on either list – see the eligibility requirements for further details.

*If an occupation requires additional work experience (e.g. two or three years or as stated on the South Australia Occupation Lists), international graduates of South Australia are still eligible to apply for state nomination if they are currently working 20 hours per week in South Australia in their nominated occupation or a closely related occupation.
Introductions of Chain Migration to benefit International Graduates from Australian Universities with immediate relatives settled in South Austrlia:
For more details on Chain Migration, go to:
http://www.workvisalawyers.com.au/news/entry/are-you-an-international-student-graduate-in-australia-do-you-have-an-australian-citizen-or-pr-relative-in-sa-you-may-be-eligible-for-chain-migration-nominated-visa.html
Source:
Immigration SA:
http://www.mia.org.au/documents/item/380
This information is accurate on the 02 July 2014. Immigration SA and DIBP will change requirements in an ongoing manner and all current requirements must be established prior to lodging an application.
Do You Need Help?
At Work Visa Lawyers we are experience in assisting applicants with the Expression of Interest, State Sponsorship and Visa application process for state sponsored subclasses 190 and 489. We can also assist with the Independent 189.
If you require further information regarding an application or your Australian visa optionsyou can contact us through:
(08) 7225 5091 or +61 8 7225 5091
or This email address is being protected from spambots. You need JavaScript enabled to view it.