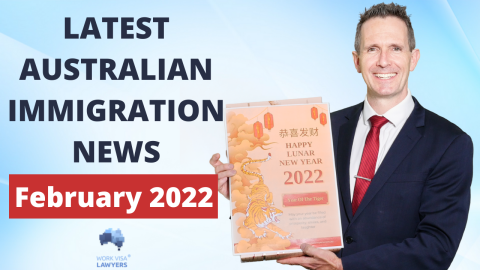 [Latest Australian Immigration news in APRIL 2022 has been published here]
We do not know how many times we say Happy Lunar New year, but it is never too late to say it. This is for our first-time-visit customers.
Happy Lunar New Year, and welcome to a year of Tiger!
Let's make a confident and courageous start to the year, following the lead of the Tiger.
There is plenty of good news, with the border opening for visitor visas and positive reforms.
Today's blog covers all the latest immigration updates in Australia until 11/02/2022
Please watch the video if you find it more interesting; there is a lot of essential news, especially for Skilled workers overseas planning to move to Australia and international students or Working holiday makers.
Before getting to the details, it is helpful to consider the significant trends driving policy. Some macro figures could help you see how things are happening in Australia.
The Australian Unemployment rate has dropped to 4.2, the lowest rate in 13 years since August 2008 (Statement on Monetary Policy – February 2022)
There are severe labor shortages in many industries, especially critical ones such as agriculture, medical and health, hospitality, and other professional occupations.
Australia is also trying to open and recover from Covid-19 disruption, proving difficulty with Omicron hanging around.
To all visa holders, Prime Minister Scott Morrison has announced that Australia will fully open its border on 21 February 2022.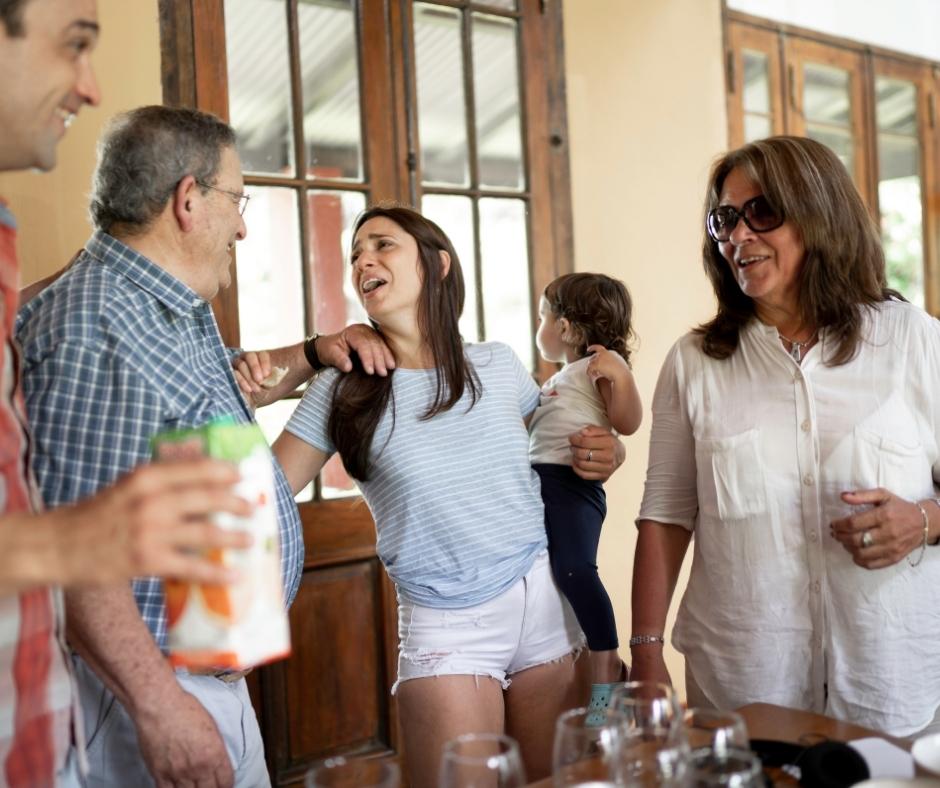 This means tourist visa holders subclass 600 will be able to enter with the condition that you must be double vaccinated.
December and January see strong demand for temporary migrant visas, especially international students and working holiday makers, to fill the labor shortage caused by the pandemic.
Australia Government has made a lot of positive changes to welcome a range of visa holders to support our economic recovery, such as:
And other changes in the level of state and territory for general skilled migration for offshore applicants.
Skilled Visas' updates 2022
On 18 January, Immigration Minister Alex Hawke announced visa flexibility for Skilled Work Regional Provisional (Subclass 489, 491, and 494) visas.
The government will extend these visas by three years for visa holders impacted by the Covid-19 International travel restriction.
This change can give sufficient time for these visa holders to make travel arrangements and start living and working in regional areas.
However, there is no further information about the skilled visa applicants who have been waiting for results since 2019.
This has posed concerns of whether skilled migrants are essential to Australia or not. However, it is indicated that skilled migrants are amongst those who could bring the economy back.
The government is taking back international students and working holiday makers; they are slowly making changes internally and externally to adapt to the vast backlogs from 2019.
Visa 485 updates in 2022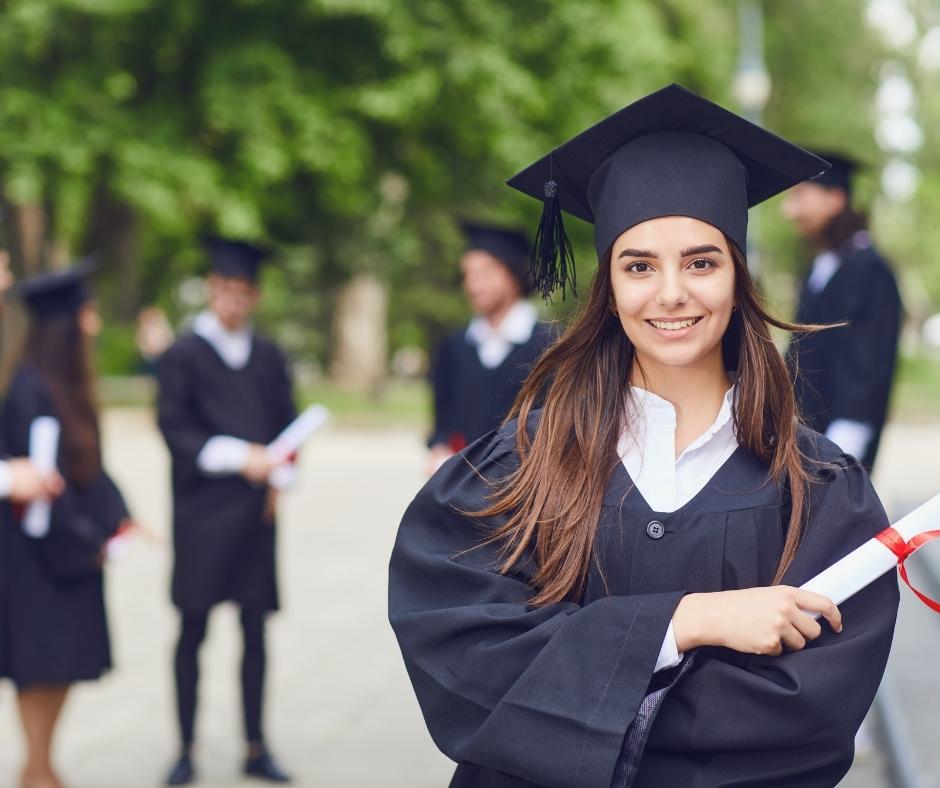 On 18 February 2022, certain eligible Temporary Graduate (subclass 485) visa holders will have their visas extended or enlivened to 30 September 2022.
Visa holders eligible for an extension will be notified directly by the Department.
Eligibility
To be eligible for a Temporary Graduate visa extension:
visa holders must have held a Temporary Graduate visa on 15 December 2021
the current visa expires before 30 September 2022
the primary visa holder was in Australia at the time of the visa grant
the primary visa holder has been outside Australia for any period between 1 February 2020 and 14 December 2021 (inclusive)
the visa has not been canceled since 15 December 2021
the holder has not been granted a further substantive visa since 15 December 2021.
To be eligible for visa enlivening:
visa holders must have held a Temporary Graduate visa that visa expired between 1 February 2020 and 14 December 2021 inclusive
the primary visa holder was in Australia at the time of the grant
the primary holder of the visa has been outside Australia for any period between 1 February 2020 and 14 December 2021, inclusive
the visa was not canceled
the visa holder has not been granted a further substantive visa.
Cost
The visa extension is free and will occur automatically. You do not need to contact the Department.
The visa extension will include family members in the original Temporary Graduate visa 485.
This allows eligible Temporary Graduate visa holders to enter or remain in Australia to live and work until a replacement 485 visa is granted.
Unfortunately, there is no further information for 457 Visa holders. We will keep updating you on this matter.
Click here for all changes have been made for Temporary Graduate Visa 485 in 2021 - 2022
--
Student Visa 500 and Working holiday makers get refund on visa application charge.
Australia is trying to re-establish itself as the top study destination.
Following the excellent news, The Morrison Government has announced that Student Visa holders and Working holiday maker visa holders who are currently offshore and come to Australia before 19 March 2022 and 19 April, respectively, will be eligible for a refund of their Visa Application charge.
Refunds can be claimed anytime until December 2022.
Moreover, international students can work up to 40 hours per week.
And there is no limit on the length of time Working Holiday Makers can work for the same employer.
While an agriculture visa is still pending further agreements between parties, working holiday visas 462 or 417 are worth considering as backup plans.
Please stay tuned for the new video about updates on Agriculture visas soon.
These changes have shown that international students and temporary workers are essential to Australia's pandemic recovery plan.
This might be good, but the way they motivate students to come makes the Australian immigration department like a market.
What do you think about this measure?
Djokovic's Visa Cancellation
Apart from students and workers, January has seen popular topics like the Visa cancellation saga for world number one tennis player Novak Djokovic.
He was refused his visa not once but twice in just two weeks. It has posed a lot of arguments on the saga; we are preparing an excellent article to analyze why the Immigration department has deported Djokovic.
By the way, this also means that Australia is very strict with the health condition of any visa holders entering the country, and you must be double vaccinated.
482 TSS Visa updates 2022
We are seeing steady demand for TSS 482 visas, including occupations such as Diesel Motor Mechanic, Motor Mechanic (General), Life Scientists, Veterinarians, and, in regional and remote Australia, Cooks and Chefs.
The good news, Australia has begun to process the pending visa applications.
However, it is currently prorating visas for those with an urgent need to travel or the critical skills required to maintain the supply of essential goods and services.
Considering the skill shortages in Australia, they should hire more officers to deal with the backlog of skilled visas and TSS 482 employers sponsored.
There is no common theme here, but many Australian industries face severe skills shortages, especially in trades occupation and the health sector.
Family Visa or Partner Visa updates 2022
Partner visa processing time is now QUICKER than usual with the current processing time, which is only from 6-18 months to get a visa granted.
Currently, we have found an amazing figure about the 143 contributory parent visas..
As of 30/9/2021, there were a total of 60,152 contributory parent visa Subclass 143 applications on hand.
The parent visa total quota 2021/2022 is 4500 places with 3600 places for 143 visa applications. With the same amount of quota every year going forward, it will take more than 16.7 years to process (60,152 / 3600= 16.7)
---
GENERAL IMMIGRATION NEWS 2022
Move to happier news.
On our last national day, 26/1/2022, Australia welcomes more than 16,000 migrants to become new citizens at over 400 ceremonies across Australia.
We want to say congratulation to all new citizens of Australia.
There are more to come in settling your life in Australia, but this is a milestone that you should celebrate.
This is the end of the blog about latest 2022 Australian immigration news updates.
If you have any questions, please feel free to leave your query with us, and don't forget to sign up for our monthly newsletter to get notified of new immigration updates from Work Visa Lawyers.
Work Visa Lawyers – Temporary Activity Visa 408 - Australian Government endorsed events
The subclass 408 COVID-19 Pandemic event visa is a visa of last resort.
Work Visa Lawyers will assess whether your occupation and your current profile fits into this covid visa 408. We will then draft and collate all the necessary paperwork, submit it, and follow up on your behalf.
We are one of the best Immigration Agents and Lawyers in Australia. we are based in South Australia, and you are always welcome to book an appointment with us via phone call, Zoom/Skype or Face to face consultation.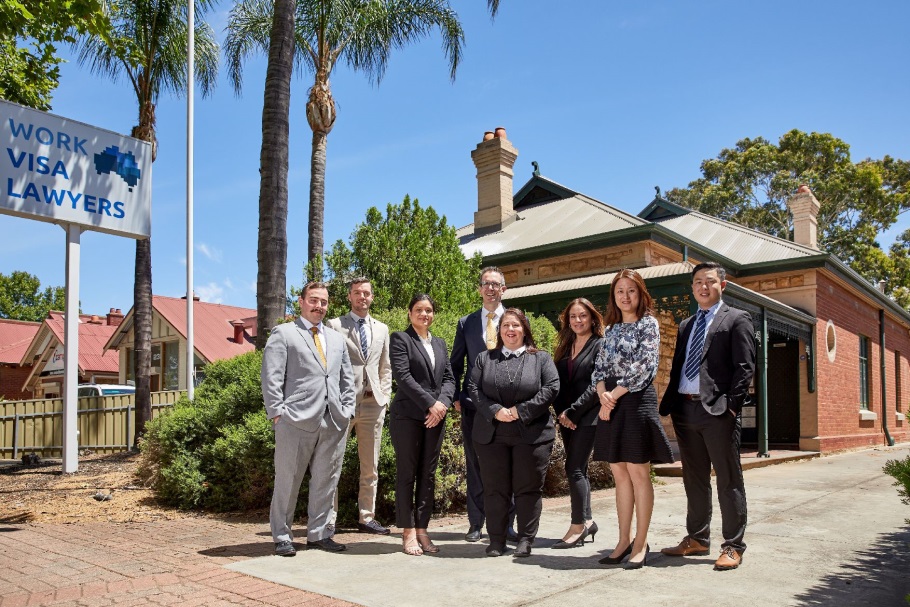 Book an appointment with one of our experienced Immigration Lawyers and Registered Migration Agents here.
Contact us on (08) 8351 9956 or +61 8 8351 9956 or This email address is being protected from spambots. You need JavaScript enabled to view it.