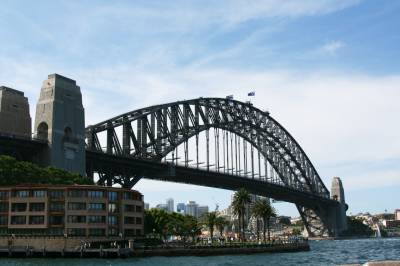 The New South Wales (NSW) Trade and Investment Department will be implementing an invitation-only selection for its Skilled Nominated 190 state sponsorship programme starting February 2015. Here are the key points:
Candidates will be selected based on:
highest points claimed in Expression of Interest (EOI) submitted to the Department of Immigration and Border Protection (DIBP); followed by
level of English competency (based on acceptable English exams); followed by
skilled employment
If all criteria are equal, candidates will be selected based on date of submission of EOI
Candidates must indicate interest for NSW state sponsorship in their EOI application
Upon receiving an invitation from NSW candidates must submit an online application within 14 days
Once state sponsorship is approved after 12 weeks, candidates lodge their visa application with DIBP as per current procedures
The NSW Trade and Investment Department will decide how many candidates to invite at an ongoing basis. The Occupation List for NSW will be published in February 2015. There are no other changes announced for the Skilled Regional (Provisional) and Business Skills visas nomination criteria at the moment.
Comments by Chris Johnston – Principal Lawyer and Registered Migration Agent at Work Visa Lawyers
It is advisable to lodge your EOI soonest as there may be many candidates tied with the same criteria being considered for the NSW state sponsorship, especially in the 65 to 70 points group.
This new process will probably be an improvement of the previous system. The previous system was very frustrating and wastes a huge amount of time. The NSW application would open for only a few hours before being filled. The time pressure and large number of applicants would overwhelm the system, adding more confusion.
While the new process would be smoother, the underlying problem will remain. NSW only has a small number of state nomination positions for the entire programme year (4,000 places for 2014-15). NSW is the most populous state in Australia with a population of over 7,439,000 people so demand will be greater than supply. I would estimate that over 15000 or more candidates will be competing for the positions. It will still be very difficult to get NSW nomination for many.
As such visa applicants are urged to consider all other alternatives available for them to proceed with a visa application. You can read about possible alternatives here. The state of South Australia has unique and interesting options for state sponsorship as well that are worth considering.
Source:
NSW Trade and Investment website
http://www.trade.nsw.gov.au/live-and-work-in-nsw/visas-and-immigration/skilled-nominated-migration-190/nsw-nomination-process-in-2015
This information is accurate on the 3 February 2015. State sponsorship requirements and DIBP visa application criteria can change and all current requirements must be established prior to lodging an application.
Do You Need Help?
At Work Visa Lawyers we are experienced in assisting applicants with visa applications for Skilled Migration including Independent and State Sponsored visas, state sponsorship applications as well as employer-sponsored visas.
If you require further information regarding a review or your appeal options you can contact us through:
(08) 7225 5091 or +61 8 7225 5091
or This email address is being protected from spambots. You need JavaScript enabled to view it.