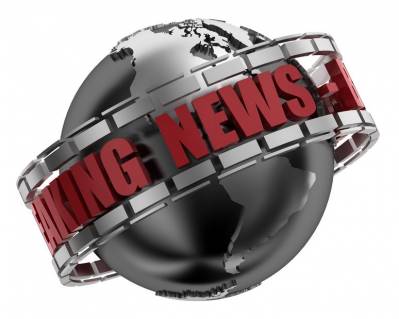 New Fees Applicable for Immigration SA State Sponsorship Applications
Immigration SA has announced that there will be fees chargeable for SA state sponsorship applications starting possibly as soon as 16 March 2015. Below is the email notification sent by Immigration SA:
As you know, migrants play an integral part in growing South Australia's economy, by boosting productivity and strengthening our skills base.
To help ensure continued improvement in the assessment of applications, Immigration SA will introduce application fees later this year for both skilled and business State nomination applications. We believe the introduction of fees will reduce the number of non-genuine applications, including duplications which slow processing times.
Immigration SA encourages prospective migrants to submit applications before application fees are introduced. Fees will come into effect after 15 March 2015. The actual implementation date will be confirmed as soon as possible.
The proposed fee structure is as follows:
Application Type

SA

Skilled migrants

State nominated skilled – 190 permanent

$200

State nominated skilled – 489 regional provisional

$200

Business migrants

Business 188 provisional

$500

Business permanent 888/892/893

$750

Business 132 permanent

$750

Business retiree 405

$500

SA Employers

Employer Nominated – RCB advice by State Government agency

Nil
The fees listed are GST exclusive, whether GST applies will be confirmed before fee introduction.
The introduction of fees will enable Immigration SA to continue to provide services for applicants who are looking to settle in South Australia.
No fee will be charged for local South Australian employer sponsored applications.
Immigration SA looks forward to working with you in 2015 to help contribute to South Australia's social and economic growth.
Regards,
Immigration SA team
Comments by Chris Johnston – Principal Lawyer at Work Visa Lawyers:
It seems to be a regrettable trend that DIBP and State agencies are raising their fees.
In the short term, one response to the Immigration SA fees could be to try to lodge an application before the fees come into play, after the 15 March 2015.
Source:
Immigration SA Newsletter
http://us8.campaign-archive2.com/?u=20d640fb2433c8647afb2f3b2&id=9cd137cbf4&e=74bc89fd9d
This information is accurate on the 22 January 2015. DIBP and Immigration SA will change requirements in an ongoing manner and all current requirements must be established prior to lodging an application.
Do You Need Help?
At Work Visa Lawyers we are experienced in assisting applicants with visa applications and state sponsorship applications such as skilled visa and business visa nominations.
If you require further information regarding your current visa options you can contact us through:
(08) 7225 5091 or +61 8 7225 5091
or This email address is being protected from spambots. You need JavaScript enabled to view it.