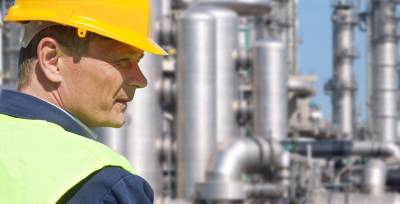 The Australian mining and resources sector has been hit by falling mining commodity prices globally. Vacancies and jobs in the mining sector are diminishing. Many overseas engineers and other mining related professionals who were hired to work in Australia on temporary 457 work visas face the daunting prospect of having their contract terminated and asked to leave Australia. Some have come to Australia with their family and the prospect of moving the family again may be disruptive to the family's growth, especially for the children.
There are two clear options available to an engineer or mining professional in this situation - pack the bags and head home; or look for a different Australia visa to continue living in Australia.
What are the options for a new Australia visa application?
Most mining professionals affected by the industry downturn should consider other skilled visa applications, such as Skilled Independent or Skilled Sponsored visas. These visa pathways are not reliant on an employer's sponsorship but instead allow professionals to apply for a permanent or temporary Australian visa based on their own qualifications, work experience and English ability. This means that you can transition from a temporary 457 work visa to a permanent Australian resident visa. Mining professionals that could qualify include:
Production Manager (Mining)
Chemical Engineer
Civil Engineer
Geotechnical Engineer
Mining Engineer
Petroleum Engineer
Metallurgist
Metallurgical or Materials Technician
Mine Deputy
The list above is not exhaustive. You should also note that the skilled migration programme has numerous criteria so it is best that you check your eligibility first before applying.
Don't wait until it is too late!!
Comments by Chris Johnston – Principal Lawyer and Registered Migration Agent at Work Visa Lawyers
We have had a number of professionals working in the mining industry coming to see us in relation to the situation described above. They have made a good decision. When your employment ceases while you hold a 457 visa, you may have just 90 days to do any of the following:
find another employer to sponsor you (they need to lodge a nomination)

apply for a different visa

make arrangements to leave Australia.
It is very important to take note of the 90 day period. If you were to lodge a separate visa application there may be documents or components that you may need to prepare before you can submit an application for a different visa. These documents or components could include:
taking English exams such as IELTS
skills assessments (which can take more than 3 months to complete)
state sponsorship
Therefore TIME is really of essence in this situation. Seek advice on your options as soon as possible to avoid being unlawful by staying in Australia beyond the 90 days given. Contact Work Visa Lawyers if you are caught in such a predicament.
This information is accurate on 17 June 2015
Do you need help with an Australian visa application?
At Work Visa Lawyers we are experienced in assisting applicants in all matters relating to Australian visa applications. Our areas of expertise include Skilled Migration visas, Business Skills Migration visas, Employer Sponsored Work Visas, Partner and other Family Migration visas as well as Migration Review Tribunal, Judicial Review and Ministerial Intervention.
If you require further information regarding your Australia visa options you can contact us through:
(08) 7225 5091 or +61 8 7225 5091
or This email address is being protected from spambots. You need JavaScript enabled to view it.