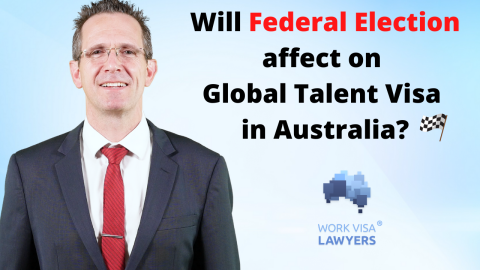 Australian Election nears - How it will affect Global Talent Visa subclass 858?
Australia is approaching a Federal Election and it's possible that Liberal party could lose its hold on power. If the Labours party wins against the liberal. There are bound to be some big changes.
Although Labour is typically seen to be pro-migration and its spoken about increasing the numbers of visas. Traditionally Labour has favoured more family visas.
It is possible that the Global Talent Visa will be scaled back if there is a Labour government.
If you are planning for a Global Talent EOI or nomination, lodging in the first half of 2022 might be the best idea.
This is all speculations, as the election nears, we are sure to hear more from both parties about their future plans.
If you think you might be suitable for the global talent visa, you can do a free assessment on our website.
Before you apply for Global Talent Visa Australia, you may need to know all the criterias and processing time or success rate to decide whether you are eligible for it or not. We have made a lot of articles and blogs on global Talent Visa subclass 858 which may be useful for you.
In General, visa applicants are required to meet the following 4 core requirements to be able to apply for a Global Talent visa:
Skills in a relevant sector
Internationally recognised for outstanding achievement in your own Target Sector
Salary must be above income threshold provided from Department of Home Affair at $158,600 AUD
An Australian Nominator with PRMONIENCE background or achievements.
Once you can satisfy those core requirement, there are a few more minor factors to determine whether you are going to get invitation or not.
Global Talent Visa 858 Overview