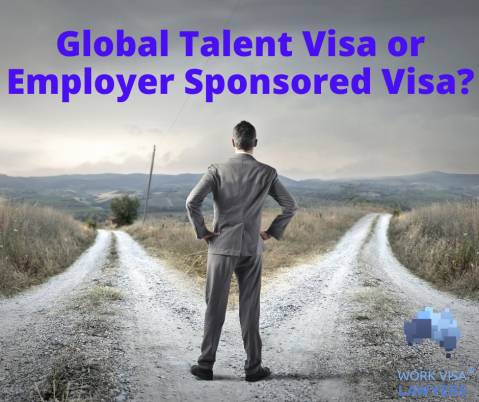 An employer-sponsored visa to Australia is one great option for businesses to fill the skills or labour shortage in Australia. For the skilled visa holder, it is a great opportunity to come to Australia either temporarily or permanently.
However if you meet the eligibility criteria for it, the Global Talent Visa can be an even more attractive option than an employer-sponsored visa.
This is because of several factors including career flexibility, skills assessments, and age and language requirements.
Job and career flexibility
Global Talent Visa is not an employer-sponsored visa. As a Global Talent Visa holder, you have the freedom to change jobs or roles, set up your own company or be self-employed. Even if you have to leave your job and be unemployed for some reason (like starting a family) you won't lose your visa.
For some employer-sponsored visas such as the Temporary Skill Shortage Visa (subclass 482) you have to work for the employer who sponsored you unless your occupation is one of the exempt occupations (such as a high-level, specialist medical professionals).
There are also employer-sponsored visas like the Regional Sponsored Migration Scheme (RSMS) (subclass 187) visa which require you to work in regional areas. There is no such requirements for the Global Talent Visa.
You can also work in a variety of occupations within your specialisation or sector. For employer-sponsored visas, your occupation must be listed in the relevant skilled occupation lists.
No skills assessment
To be eligible for the Global Talent Visa, you have to be internationally recognised with evidence of outstanding achievements; must be currently prominent in your field of expertise and must provide evidence that you would be an asset to Australia. You can provide evidence such as industry awards, media articles, research, publications and the like.
However you do not have to provide a skills assessment issued by the relevant skills assessing authority for your occupation.
English language
The English language skill required for the Global Talent visa is only "functional English", that is if you are taking the IELTS test for example, you only need an average band score of at least 4.5 based on the 4 test components. If you or any secondary applicant can not meet the required English language skill, you need to pay the second visa application charge before the visa can be granted.
For the employer-sponsored visa, RSMS (subclass 187) the English language skill required is "competent English" which is, for an IELTS test, getting a score of at least 6 for each of the 4 components.
Age limit
Unless an exemption applies, the age limit for the RSMS and the Employer Nominated (subclass 186) visas is 45 years old.
For the Global Talent Visa, there is no age limit but if you are over 55 years old you have to prove that you can bring exceptional economic benefit to Australia.
Faster processing times
The Global Talent Visa is a fast-tracked pathway to permanent residency, with visas being granted anywhere from 2 months to 4 months. Note though that it may take weeks or even months to get the invitation to apply for the visa.
Generally, however, the processing times for the Global Talent visa are still shorter than the RSMS and the ENS visas.
The current processing time for permanent residence employer-sponsored visas such the RSMS (Direct Entry Stream) is between 35-45 months, and for the ENS (Direct Entry Stream) it is between 6-11 months.
Cost to sponsoring employer
While the Global Talent Visa applicant may get a job offer from an Australian organisation, the prospective Australian employer will not incur costs to become an approved sponsor, apply and pay for the nomination and pay the Skilling Australians Fund levy.
In short, if you are an exceptional talent, the Global Talent might be for you.
To check your eligibility, you can take our quick and free Global Talent assessment here.
Author: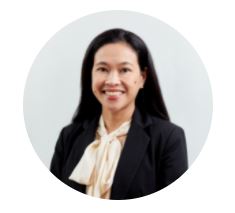 Do you need help?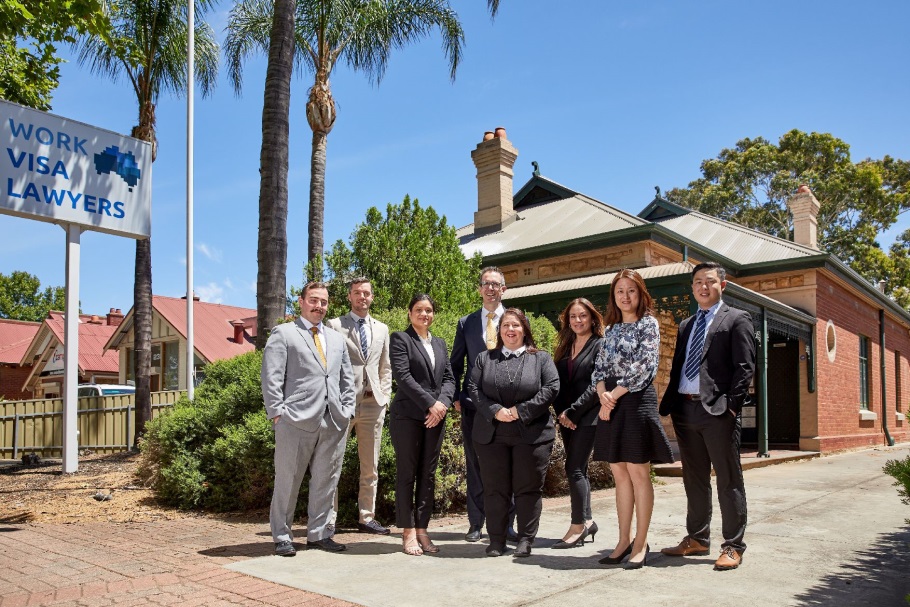 Our team of experienced Immigration Lawyers and Migration Agents look forward to assisting you with your Australian visa or appeal.
Based in Adelaide South Australia, we provide Australian Immigration advice to people and businesses from all over the world.
If you require further information regarding your Australia visa options you can contact us through:
(08) 8351 9956 or +61 8 8351 9956 or This email address is being protected from spambots. You need JavaScript enabled to view it.
You can also subscribe to our Facebook: WORK VISA lawyers
Disclaimer
This information is correct at the time of publication but is subject to change without notice. All information provided on this page is provided for purely educational purposes and does not constitute legal advice. For advice on your situation, please speak with an Immigration Lawyer or a Registered Migration Agent.