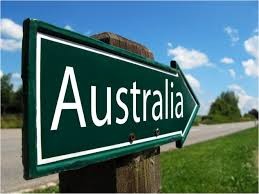 Starting from 1 March 2017, applicants from Vietnam can now apply for the Work and Holiday visa to travel and work in Australia at the same time. The visa is valid for up to a year with a second application possible to extend your stay for another year. Read more about applying for a second Work and Holiday visa here.
The subclass 462 Work and Holiday visa is for young travellers aged 18 to 30 from the following countries:
Argentina
Bangladesh
Chile
China, People's Republic of
Indonesia
Israel
Malaysia
Poland
Portugal
Slovak Republic
Slovenia
Spain
Thailand
Turkey
USA
Uruguay
Vietnam
Please be aware that the subclass 462 (Work and Holiday) visa is different from the subclass 417 Working Holiday visa. For the requirements and eligibility please refer to the DIBP website or speak to a Registered Migration Agent.
Sources:
Comments by Chris Johnston – Principal Lawyer and Registered Migration Agent at Work Visa Lawyers
Vietnam is a top source country of visitors and migrants into Australia. The Work and Holiday visa becoming available to Vietnam citizens is a follow up to the memorandum of understanding signed back in March 2015 between Australia and Vietnam.
While most Work and Holiday visa holders return to their home country before the visa expires, some work and holiday makers might apply for a further visa through the employer sponsored visas or partner visas. Others might even return to Australia to study or visit again. As such it is important that you do not violate any visa conditions or overstay on your initial Work and Holiday visa, as your visa history will be examined when applying for a new Australian visa.
This information is accurate on 3 March 2017
Do you need help with an Australian visa application?
At Work Visa Lawyers we are experienced in assisting applicants in all matters relating to Australian visa applications. Our areas of expertise include Skilled Migration visas, Business Skills Migration visas, Employer Sponsored Work Visas, Partner and other Family Migration visas as well as the Administrative Appeals Tribunal (AAT) Review, Judicial Review and Ministerial Intervention.
If you require further information regarding your Australia visa options you can contact us through:
(08) 8351 9956 or +61 8 8351 9956
or This email address is being protected from spambots. You need JavaScript enabled to view it.