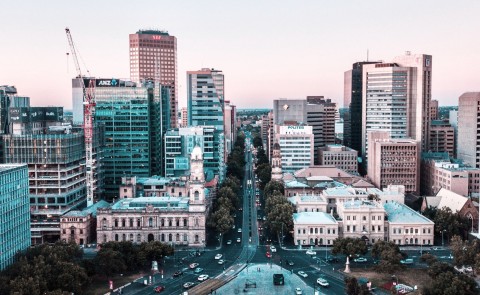 Today it has been announced by Immigration SA that they have received a limited allocation from the Department of Home Affairs for GSM 491 visa and 190 visa nominations and Business/Investment visa nominations.
It is expected that the remainder of the allocations will be given following the budget. Due to the coronavirus pandemic, the Federal Budget was delayed and is scheduled to be delivered in October 2020.
This will be an opportunity for some onshore applicants in South Australia who are working in critical areas and have been waiting for nominations to reopen.
South Australia Nomination Policy August 2020
They have indicated they will be prioritising candidates in the following order:
High quality business applicants
Critical front-line workers, who will assist with COVID19 pandemic recovery, such as:

Medical services (critical or specialist)
Essential goods and services
Services in critical sectors to help the Australian economy to recovery

Onshore applicants (where they fit within the above two priorities)
What are essential goods and services?
The definitions of essential goods and services are not readily defined.
From early lockdown measures, it appears that the following are treated as essential services:
Supermarkets
Service (petrol) stations
Schools
Hairdressers and barbershops
Agriculture industry
Allied health services
Banking institutions
The Essential Services Act 1981 (SA) provides the following:
"Essential service means a service (whether provided by a public or private undertaking) without which the safety, health or welfare of the community or a section of the community would be endangered or seriously prejudiced"
This is likely to include:
Electricity
Gas
Mains water and sewerage
Phone and internet services
What sectors are critical to Australia's economic recovery?
This is also not clearly defined for the purposes of the interim allocation.
The SA government has identified the following areas as important to South Australia's economic growth:
Tourism
International education
Defence industry
Food, wine and agribusiness
Hi-Tech
Health and medical industries
Energy and mining
Space industry
Creative industries
In recent times, through the Global Talent Independent GTI visa program there has also been focus on a number of sectors seen as critical to Australia's future economic growth (but in which we lack some of the global skills to be internationally competitive). These industry sectors include:
AgTech
Space and Advanced Manufacturing
FinTech
Energy and Mining Technology
MedTech
Cyber Security
Quantum Information, Advanced Digital, Data Science and ICT
There is likely to be some flexibility around this section and you may need to argue your case to Immigration South Australia, unless clearer definitions are provided.
When will South Australia 491 and 190 nominations reopen?
Immigration South Australia has not yet provided clear information on exactly when to expect these nominations to reopen.
The publication of this information suggests that they are likely to open this in the next week or two.
What does this mean for applicants for South Australia state nomination?
Calling Onshore Business Visa Applicants
Those who are inside South Australia and looking to apply for a business or investment visa are going to be given priority number one for these few nomination positions.
Second to that will be visa applicants who are in South Australia and working in a critical sector, including medical professionals, working with essential goods and services, and delivering services in areas at the heart of economic recovery.
Section 48 Problems Likely to Persist
If you are affected by section 48 of the Migration Act (barred due to a visa refusal or cancellation and holding a bridging visa), it is likely you will need to keep waiting.
Early in the pandemic, Immigration South Australia suspended nominations for section 48 affected applicants. This is likely to continue with the 'interim allocation', as it will be difficult for these applicants to apply for a visa. Immigration South Australia will want to turn as many of these few nominations they have been given into visas.
We are expecting further news and updates next week.
Do you need help with an Australian visa application?
At Work Visa Lawyers we are experienced in assisting applicants in all matters relating to Australian visa applications. Our areas of expertise include Skilled Migration visas, Business Skills Migration visas, Employer Sponsored Work Visas, Partner and other Family Migration visas as well as the Administrative Appeals Tribunal (AAT) Review, Judicial Review and Ministerial Intervention.

If you require further information regarding your Australia visa options you can contact us through:

(08) 8351 9956 or +61 8 8351 9956

or This email address is being protected from spambots. You need JavaScript enabled to view it.
Sources: