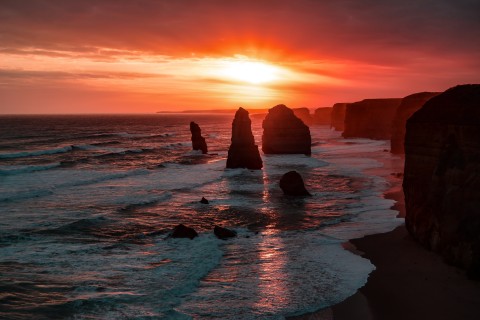 From 16 November 2019 the Department of Home Affairs will introduce the new Skilled Work Regional (Provisional) subclass 491 visa to replace the current subclass 489 visa. With many jurisdictions already closed to new nomination applications and invitations ceasing on 10 September 2019, here is what you can do to make sure you are prepared for when they re-open.
What can I do now to be ready?
Just like the subclass 489 visa, the new subclass 491 visa will have certain requirements that will need to be evidenced, some of which take time to organise. When the expression of interest (EOI) opens for the new subclass 491 visa, you will need to provide details of your positive skills assessment and English test results.
By researching these requirements now and having these ready by 16 November, it will put you in a greater position to apply. Work Visa Lawyers can help you navigate this and provide an eligibility assessment before advising you to proceed with a visa application.
Demand for the new subclass 491 visa is expected to high, especially after the closure of state and territory nominations - which will have been for almost three months by that stage.
What are the major differences between the subclass 491 visa and the subclass 489 visa?
The biggest change is that the holders of the new subclass 491 visa will have to wait at least three years before they are eligible for permanent residency, an increase from two years for subclass 489 visa holders. Applicants for the subclass 191 permanent residency visa will also need to have earned a minimum income for at least three years (currently set at $53,900 per annum).
On the positive side, subclass 491 visa holders will have access to more regional areas, with Newcastle, Wollongong and the NSW Central Coast being added to the list of places you can live and work. Update 26 Oct: Perth and Gold Goast will also be eligible.
There are also changes to the points test happening at the same time, which will be beneficial. There is an increase in points awarded for state nomination or family sponsorship (from 10 to 15), partner skills (from 5 to 10), partner English (from 5 to 10) and selected STEM occupations (from 5 to 10). Applicants without a spouse or de facto partner will receive an additional 10 points.
What is staying the same?
The new subclass 491 visa, just like the subclass 489 visa, is a provisional regional visa that requires nomination from a state of territory government or from an eligible family sponsor.
As the name suggests, the new 491 visa still only allows you to live and work in designated regional areas of Australia - to be defined as all areas of Australia except the metropolitan areas of; Sydney, Melbourne, and Brisbane.
The new subclass 491 visa will still provide a good pathway to permanent residency via the new Permanent Residence (Skilled Regional) subclass 191 visa.
Are there any unknowns?
There has been information from the Department of Home Affairs to indicate that more skilled occupations will be eligible under the subclass 491 visa, but we are yet to see the details of this. We also do not know of this will mean more occupations being offered by the nominating state and territory governments as well.
We do not know which occupations will be still available on each state or territory list by the time the subclass 491 opens. As applications for the subclass 190 visa remain open, occupations may become unavailable over the next few months.
We have no indications yet that state and territory governments will be making any changes to their own nomination requirements with the introduction of the new subclass 491 visa. As soon as we do, we will let you know.
Do you need help with an Australian visa application?
At Work Visa Lawyers we are experienced in assisting applicants in all matters relating to Australian visa applications. Our areas of expertise include Partner Visas, Skilled Migration visas, Business Skills Migration visas, Employer Sponsored Work Visas and other Family Migration visas as well as the Administrative Appeals Tribunal (AAT) Review, Judicial Review and Ministerial Intervention.

If you require further information regarding your Australia visa options you can contact us through:

(08) 8351 9956 or +61 8 8351 9956 or This email address is being protected from spambots. You need JavaScript enabled to view it.