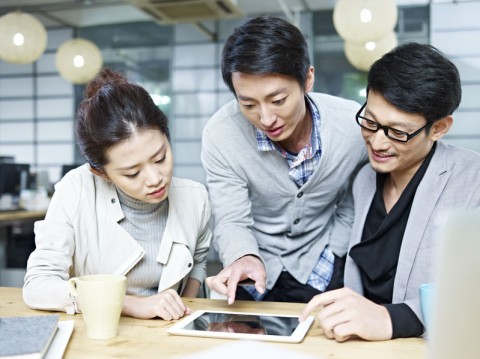 With the new program year just getting underway, there have already been some trends emerging and changes to eligibility in the skilled migration space.
July SkillSelect invitation round
The latest report on invitations issued by the Department of Home Affairs for the Skilled Independent subclass 189 visa shows a return to levels not seen since March 2019.
The beginning of a new program year saw 1000 invitations issued for the subclass 189 visa in the July round. This was a big increase on the 100 invitations being issued per month since April this year. The minimum points cut-off score has been reduced back to 80 after increasing to 85 last month.
The report also includes invitations issued for the Skilled Regional subclass 489 visa (family sponsored stream). These have increased to 100 for the July round after only 10 per month were issued over the past year. The minimum points cut-off score has also been reduced back to 80 after increasing to 90 last month. This could be a sign that the Department is addressing a back-log of these applications before the transition to the new subclass 491 visa.
Occupation specific cut-off scores are also utilised by the Department and several have been reduced since the previous round in June. In great news for those nominating as an Accountant, the cut-off score has been reduced from 95 points to 85 points. Cut-off scores have also been reduced for Auditors, Company Secretaries and Corporate Treasurers (90 points to 85 points), Electronics Engineer (90 points to 80 points), as well as several other engineering and ICT occupations (85 points to 80 points).
The report does not include invitations issued by state and territory governments for the state/territory sponsored version of the Skilled Regional subclass 489 visa or the state/territory sponsored (permanent residency) subclass 190 visa.
489/491 visa transitional arrangements
As we detailed in a post in April this year, the existing Skilled Regional (Provisional) subclass 489 visa will be superseded by the Skilled Work Regional (Provisional) subclass 491 visa from 16 November 2019. The Department of Home Affairs has now provided information on the transitional arrangements between the old and new visa.
The most significant of these is that invitations for the subclass 489 visa will close on 10 September. This is more than 2 months before invitations will start being issued for the new subclass 491 visa on 16 November. How each state and territory government will deal with this closure is still unknown. In the case of Tasmania, where the published processing time is up to 12 weeks, they have advised applicants to lodge their applications 'by early August at the latest'.
Key dates
10 September 2019
Final day for any state and territory government to nominate and for invitations to be issued for a subclass 489 visa.
15 November 2019
Final day for people who have been invited to apply for a subclass 489 visa to lodge a subclass 489 visa application.
16 November 2019

Applicants can lodge an EOI for the subclass 491 visa.

State and territory governments can nominate and issue invitations to subclass 491 visa applicants.

Applicants issued with an invitation can lodged a subclass 491 visa application.
State and Territory 489 & 190 sponsorship
South Australia
In early July, Immigration SA commenced its new program year with an expanded list of 275 occupations available for general state sponsorship. There were also a further 223 occupations available under its 'special conditions' categories. A high demand for nominations has seen 79 of the 275 occupations on the general state sponsorship list switch to being only available to candidates that can meet one of four 'special conditions'. However, many of the affected occupations have been further restricted with the removal of the high points and chain migration pathways. This means that only those that meet the 'international graduate of SA' or 'work in SA' requirements will be able to access these occupations.
Occupation groups that have been in most demand include Business, Human Resource & Marketing Professionals, Design and Engineering Professionals, and ICT Professionals.
There are a further 14 occupations currently listed as 'low availability'. This means that they will be next to be only available under the 'special conditions' requirements.
For applicants using the 'high points' pathway to access a greater range of occupations, Immigration SA will be increasing the score required from 80 points to 85 points from 26 July. They have also flagged another increase in the future to 90 points if demand remains strong.
So the best way to access South Australian state sponsorship in the future will be to either study in SA and meet the international graduate requirements or find skilled work for at least 12 months. These pathways still offer access to the broadest range of occupations.
New South Wales
Unlike other jurisdictions, in NSW each Regional Development Authority (RDA) participates in the subclass 489 visa state sponsorship program. Of the nine regions participating, only Murray, Northern Rivers, and Southern Inland indicate that they are currently accepting applications. The regions of Central West, Far South Coast and Orana have all notified they will be accepting applications in early August.
RDAs tend to undertake short selection rounds, rather than operating a 'first come, first served' model. This can make the process more difficult and unpredictable.
Do you need help with an Australian visa application?
At Work Visa Lawyers we are experienced in assisting applicants in all matters relating to Australian visa applications. Our areas of expertise include Partner Visas, Skilled Migration visas, Business Skills Migration visas, Employer Sponsored Work Visas and other Family Migration visas as well as the Administrative Appeals Tribunal (AAT) Review, Judicial Review and Ministerial Intervention.
If you require further information regarding your Australia visa options you can contact us through:
(08) 8351 9956 or +61 8 8351 9956 or This email address is being protected from spambots. You need JavaScript enabled to view it.