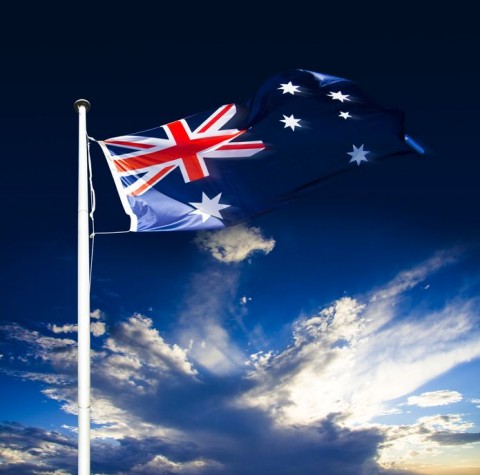 1. How to become an Australian Citizenship? What are the criteria for applying for Citizenship by conferral?
The relevant legislation is provided in the Australian Citizenship Act.
Birth -The most common way to become an Australian Citizenship, it to be born in Australia to one or more Australian parents.
Conferral - Outside of birth, another common way is to apply to become an Australian Citizen by conferral. This is when a person is an Australian permanent resident and applies to become a Citizen.
The basic requirements for Citizenship by conferral include:
The residence requirements

Have been an Australian resident for at least 4 years (Absences of 12 months or less are permissible in this period)
Have been a permanent resident for at least one year (Cannot be overseas for more than 90 days in last year prior to the application.)
The applicant must have a genuine intention to live in Australia following becoming an Australian Citizen.
Be of good character.

The character requirements under the Citizenship Act are broader than under the Migration Act. For example, repeated driving offences can lead to a refusal of a Citizenship Application.
2. What are the exemptions and discretions in relation to the residence requirements?
You may be able to ask for discretion to be exercised by the Minister to allow a grant of citizenship in exceptional circumstances where you have not met the requirements such as:
• Administrative error led to you becoming unlawful or not becoming a permanent resident.
• You would suffer significant hardship if a period of temporary residence is not counted as a period of permanent residence.
• You are a spouse, widow or widower of an Australian citizen, were a permanent resident, and maintained a close and continuing association with Australia during the relevant period.
There are special residence requirements for you if:
• You have been engaged in activities of special benefit to Australia or work that required regular travel.
• You have completed the required amount of Defence services.
3. How does the good character requirement effect an application for Australian Citizenship?
As part of the Australian Citizenship application process, the DIBP must consider if the applicant is of good character. If it comes to the DIBP's attention that a permanent resident applying for Citizenship has committed offences and has been convicted, they can have their PR visa cancelled. This is when DIBP assess a person to not be of good character.
Rather than getting Australian Citizenship, they can have their PR visa cancelled under the cancellation powers in the Migration Act, such as in s501. If the person whose visa is cancelled is not successful in appealing the decision they can ultimately be deported.

4. Can failure to comply with visa conditions be a problem for a Citizenship application?
Yes. Another common reason to have problems when applying for Citizenship, is if DIBP discovers as part of assessing the Australian Citizenship requirements, that the visa holder has not complied with their visa conditions.
For example, a condition of the RSMS 187 is that the applicant must:
• Commence employment with the nominating employer, and
• make a genuine effort to work for the nominating employer for two years.
There is a cancellation power in relation to the RSMS visa, which allows for the visa to be cancelled for not meeting the above requirements.
If DIBP discovers the applicant has not met their visa requirments, then an application for Austrian Citizenship can lead to the refusal of the application and the cancellation of their Australian visa.
5. Do I really have to attend an Australian Citizenship Ceremony?
The short answer is yes. You do not become an Australian Citizen until after you have both passed the test and attended the ceremony.
Unfortunately many people do not know this and they fail to attend the ceremony. Failure over an extended period can lead to the Citizenship application being refused. The applicant may have to start all over again. However, sometimes if the applicant no longer meets the residence requirements because of time spent overseas, they may no longer be eligible.

6. Can I lose Australian Citizenship?
Yes, in some limited circumstances Australian Citizenship can be revoked.
For example in the following decision, the Administrative Appeals Tribunal of Australian affirmed a decision by the Minister of Immigration to cancel a person's Citizenship: TRHL and Minister for Immigration and Border Protection (Citizenship) [2015] AATA 803 (15 October 2015).
Summary: The applicant, an Australian citizen, was extradited to the United Kingdom and convicted of 13 "serious (child sex) offences" and sentenced to 11 years imprisonment. The applicant's Australian citizenship was revoked by the Minister under s 34(2) of the Australian Citizenship Act 2007 (Citizenship Act). The AATA considered whether it would be "contrary to the public interest" for the Applicant to remain an Australian citizen and affirmed the Minister's decision to cancel.
This information is accurate on 25 January 2017
Do you need help with an Australian visa application?
At Work Visa Lawyers we are experienced in assisting applicants in all matters relating to Australian visa applications, including state sponsorship applications. Our areas of expertise include Skilled Migration visas, Business Skills Migration visas, Employer Sponsored Work Visas, Partner and other Family Migration visas as well as Migration Review Tribunal, Judicial Review and Ministerial Intervention.

If you require further information regarding your Australia visa options you can contact us through:
(08) 8351 9956 or +61 8 8351 9956
or This email address is being protected from spambots. You need JavaScript enabled to view it.