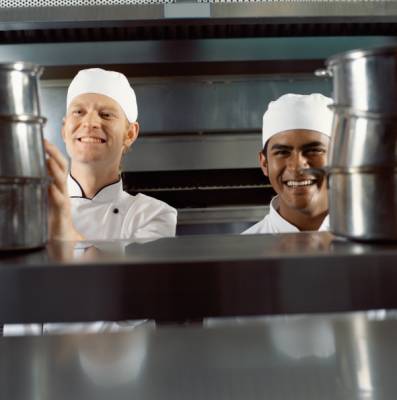 Key terms: 457 visa – labour agreement – employer sponsored visas – migration policy changes
The Fast Food Industry Labour Agreement established in 2012 has been scrapped by Immigration Minister Peter Dutton. This will result in significant reductions of 457 skilled visas issued to fast food businesses. More than 500 skilled worker visas were approved for fast food businesses over the past four years.
The 457 visa programme has been under the microscope of the Federal Government ever since the reported visa abuse of 7-11 workers. In our earlier article we talked about the possible scrutiny of specific industries for the employer sponsored visa programme, which includes:
the 457 visa
the Employer Nomination Scheme ENS subclass 186 visa
the Regional Sponsored Migration Scheme RSMS subclass 187 visa
We believe that there will be ongoing changes to the employer sponsored visa programme specific to a few industries such as hospitality (Café or Restaurant Managers) and low-level generic occupations such as Customer Service Managers and Project or Program Administrators.
Source:
http://www.abc.net.au/news/2017-03-02/government-cracking-down-on-457-visas-for-fast-food-workers/8317432
This information is accurate on 2 March 2017
Comments by Principal Migration Agent and Lawyer Chris Johnston
Under the current Federal Government the Australia migration programme is being assessed in detail and changes are expected to be announced throughout the year. The 457 visa programme and other employer sponsored visas have undergone a string of changes over the past few years.
With the removal of the labour agreement for the fast food industry, fast food businesses can no longer sponsor workers under the 457 visa programme. The 457 visa occupations list excludes positions in Fast Food or Takeaway Food Service.
The concern now is that the Department of Immigration and Border Protection (DIBP) may over-react and extend restrictions to other industries and professions as well. This will hurt industries which have a genuine need for 457, 186 or 187 visa workers, such as the ICT industry and meat processing and packing industry. Hopefully the Government and the Department will consider the effects to the industry (where some are growing) before introducing major changes.
As per our standard and general advice to visa applicants, please submit and apply for your visa as early as possible to avoid migration policy changes.
Do you need help with an Australian visa application?
At Work Visa Lawyers we are experienced in assisting applicants in all matters relating to Australian visa applications. Our areas of expertise include Skilled Migration visas, Business Skills Migration visas, Employer Sponsored Work Visas, Partner and other Family Migration visas as well as the Administrative Appeals Tribunal (AAT) Review, Judicial Review and Ministerial Intervention.
If you require further information regarding your Australia visa options you can contact us through:
(08) 8351 9956 or +61 8 8351 9956
or This email address is being protected from spambots. You need JavaScript enabled to view it.