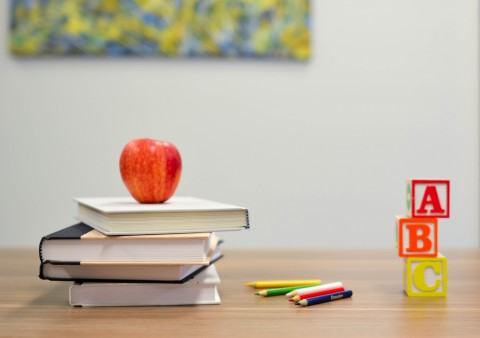 Australia is facing a shortage of teachers in the medium to long term because of both the retirement of existing teachers and a general demand for teachers in specific locations and subject matter areas.
Teaching occupations are suitable for migration purposes have been listed on the Medium and Long-term Strategic Skills List (MLTSSL) and Short-term Skilled Occupation List (STSOL). They include:
Early childhood (pre-primary school) teacher (241111)
Secondary school teacher (241411)
Special needs teacher (241511)
Teacher of the hearing impaired (241512)
Teacher of the sight impaired (241513)
Special education teachers (nec) (241599)
Primary school teacher (241213)
Middle school teacher (241311)
Demand for these occupations can vary across Australia. For example, in New South Wales the government has indicated higher demand for secondary school teachers in the areas of science, technology, mathematics, and special education. Whereas in other jurisdictions the general demand may not be high at all.
How does a teacher apply for an Australian visa?
There are a few pathways for teachers to work in Australia. The options include:
Skilled migration visas
Skilled Independent visa (subclass 189)
Skilled Nominated visa (subclass 190)
Skilled Regional (provisional) visa (subclass 489)
Employer sponsored visas
Temporary Work (Skilled) visa (subclass 482)
Employer Nomination Scheme (subclass 186)
Regional Sponsored Migration Scheme (subclass 187)
You will need to meet requirements such as English proficiency and a successful skills assessment from Australian Institute for Teaching and School Leadership (AITSL) before you can apply.
English
There are 2 options to meet the English criterion:
Option 1
Completion of at least four full years of study (or part-time equivalent) in higher education (university) in Australia, Canada, the Republic of Ireland, New Zealand, the United Kingdom or the United States of America resulting in qualification/s comparable to the educational level of an Australian Bachelor degree (Australian Qualifications Framework Level 7) or higher. This study must include a recognised initial teacher education qualification. An Australian bachelor qualification in teaching usually requires 4 years full-time studies. You will fulfil this criterion by studying in Australia for a bachelor degree in teaching.
Or
Option 2
An Academic version of the International English Language Testing System (IELTS) Test Report Form (TRF) that shows a score of at least 7.0 for both Reading and Writing; and a score of at least 8.0 for both Speaking and Listening. The IELTS test scores must appear on a single IELTS TRF and be the result of a test undertaken during the 24-month period prior to submitting an application.
Skills Assessemnt from AITSL
AITSL is responsible for making an assessment on an applicant's work experience and qualifications to determine the applicant's suitability for skilled migration. A teaching professional would obtain the migration skills assessment from AITSL before lodging a visa application.
Evidence to support your application for skill assessment include:
Evidence of supervised teaching practice Supervised teaching practice is the compulsory component of an initial teacher education (ITE) program during which time a student teacher is on a school placement and engaged in a teaching and learning process with school students. This teaching practice is under the supervision of a qualified teacher and university education staff and is formally assessed by the university.
Recent graduates from Australian universities Applicants who have completed qualifications at an Australian university in the six months prior to submitting an application are not required to provide a final award certificate. Recent graduates from an Australian university are required to submit:

a final academic transcript for each year of study
an official statement confirming completion of study by the university Registrar
Electronic Qualifications or ("eQuals")
The assessment fee is AUD830 and the estimated assessment time is 10 weeks from the date of payment and submission of application.
Comments by Work Visa Lawyers
There continues to be a strong demand for teachers in Australia but it pays to do your research to find out what specific positions are available and where they are located. Demand can vary greatly between states and between the cities and the regions.
With teaching occupations available for state or territory sponsorship in a number of jurisdictions, this can mean an extra 5 or 10 points towards your overall points score. This becomes more important as the Department of Home Affairs increases the minimum points score cut-off throughout the program year.
Do you need help with an Australian visa application?
At Work Visa Lawyers we are experienced in assisting applicants in all matters relating to Australian visa applications. Our areas of expertise include Skilled Migration visas, Business Skills Migration visas, Employer Sponsored Work Visas, Partner and other Family Migration visas as well as the Administrative Appeals Tribunal (AAT) Review, Judicial Review and Ministerial Intervention.
If you require further information regarding your Australia visa options you can contact us through:
(08) 8351 9956 or +61 8 8351 9956 or This email address is being protected from spambots. You need JavaScript enabled to view it.