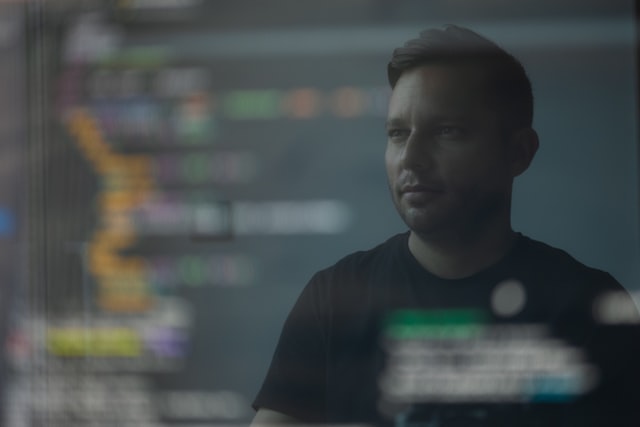 We are receiving a lot of questions regarding the scope of the sectors for the Global Talent Independent visa. As there is no set occupation list for the GTI visa, many potential candidates do not know whether their occupations will fall within one of the seven target sectors.
As of 17 December 2020, Direction 89 lists priority sectors as:
Resources
Agri-food and AgTech
Energy
Health industries
Defence, advanced manufacturing and space
Circular economy
DigiTech
Infrastructure and tourism
Financial services and FinTech
Education​
Please note this blog was written prior to 17 December 2020.
---
The most common areas of interest are:
There seems to be a reasonable amount of confusion regarding what is included in each sector. The key focus of the GTI is to attract high-tech occupations within the target sectors.
While we aim to provide some clarity on this, there is no defined edge to the target sectors.
Unlike GSM & employer-sponsored programs, the GTI process is not based on an occupation list.
It is also important to keep in mind that all applicants need to meet the other requirements for the Global Talent Independent Programs; such as:
recognised internationally
prominent in your target sector
would be an asset to Australia
would not have difficulty finding work in Australia in your field
are nominated by an Australian organisation or individual, who is also prominent in the same field
earn or are likely to earn at least AUD153,600 (can be shown through a range of different ways)
Ultimately, the only way to concretely determine if your background is going to be accepted into the program is by submitting an expression of interest.
To learn more about the Australian Global Talent program, click here.
Quantum Information, Advanced Digital, Data Science and ICT
This is the largest target sector for GTI, making up 28% of the 2019-2020 program year.
The Global Talent Independent visa program is intended to attract "high-tech" professionals from a range of different fields. Most of those professionals in other fields (especially FinTech; MedTech & Cyber Security) also fall within this general ICT field.
ICT
The following occupations might be considered under this sector, as they are ICT occupations:
261111 ICT Business Analyst
261313 Software Engineer
261312 Developer Programmer
135111 Chief Information Officer
135112 ICT Project Manager
263111 Computer Network and Systems Engineer
263112 Network Administrator
263211 ICT Quality Assurance Engineer
We have also previously received an invitation for a professional with a background as 223211 ICT Trainer.
We note that being in the target sector is one of the requirements, but it is important that you are also able to meet the other requirements of the program.
Not all professionals in these occupations will be able to meet the salary or academic requirements.
Quantum Information, Advanced Digital and Data Science
There are a few occupations which we think may fall into these fields, but might not fit into ICT.
It is possible that occupations such as the following may be relevant:
224112 Mathematician
224113 Statistician
234514 Biotechnologist
Actuary
Ultimately, it is important that you have an established background in the claimed field. A mathematics professor who has had no engagement with Data Science is unlikely to be suited to the Global Talent Independent visa program.
While these occupations may be relevant, it is also important to keep in mind the other requirements of the Global Talent Independent Visa Program. You need to be able to show that you are likely to attract a salary of at least AUD153,600 in Australia. This can be shown in a range of ways, but means that an entry level software programmer is unlikely to be successful through the GTI visa program. If that's you, you may have other options under one of Australia's other skilled migration programs or an employer-sponsored visa.
Click here to learn more about finding an Australian nominator in this sector.
FinTech: Financial Technology
There are a range of professionals who contribute to the success of a financial technology team.
Some common roles in the FinTech industry are:
261312 Developer Programmer
261313 Software Engineer
Managers working in the FinTech industry
Project Managers overseeing FinTech projects within a larger business
Consultants
Chief Technology Officers
Chief Data Officers
The FinTech space in Australia is made up of different players, ranging from the big banks to fresh startups. Some recent names in the industry are: Xinja, UP, Wisr, Huddle Insurance and AirWallex
Cyber Security
Cyber Security is another one of the target sectors for the GTI visa program.
Some occupations in the Cyber Security field might include:
262112 ICT Security Specialist
Security Software Developer
Information Security Analyst
Forensics Analyst
Penetration Tester
Ethical Hacker
Click here to learn more about finding an Australian nominator in this sector.
MedTech: Medical Technology
Medical technology involves innovative instruments that are used to save and improve people's lives by improving following activities:
Disease diagnosis; prevention; disease monitoring and surveillance; disease treatment & alleviation.
Injury diagnosis; injury monitoring and surveillance; injury treatment & alleviation & compensation for an injury.
Clean and destroy bacteria on medical devices
Using in-vitro examination of specimens derived from the human body to provide information for medical or diagnostic purposes.
Those working in the development of medical devices may be eligible for a GTI visa under MedTech. MedTech can span fields within medical technology including dental, diagnostic imaging and orthopaedic implants.
Examples of such occupations may include:
251912 Orthotist or Prosthetist designing new technology
234611 Medical Laboratory Scientist
Engineer working in research, maintenance and development of medical devices
Programmer working in medical software
Statistician working in MedTech
Energy and Mining Technology
Australia has a rich and varied history of energy, mining and resources industries. There is room for further development in mining equipment, technology and services (METS).
Global talents are being sought who can bring skills to Australia to push the METS industry even further.
We also understand there is a focus on new energy technologies, which could include renewable energy developments that would help with climate change.
Potential occupations for this target sector are:
233611 Mining Engineer
233612 Petroleum Engineer
Mud Engineer
Petrophysical Engineer
Process Engineer (Mining)
While we have provided examples of occupations that could fall within these target sectors, this list is neither exhaustive of all the possible occupations for a GTI visa nor a guarantee that an applicant with that occupation will be successful. Eligibility for the GTI visa will be dependent on the applicant's personal circumstances including skills, work experience, qualifications and ability to attract a salary of at least AUD 153,600.
If your occupation is not listed here but you think you may be eligible, please contact us for a preliminary assessment of your eligibility.
Do you need help?
Our team of experienced Immigration Lawyers and Migration Agents look forward to assisting you with your Australian visa or appeal.
Based in Adelaide South Australia, we provide Australian Immigration advice to people and businesses from all over the world.
If you require further information regarding your Australia visa options you can contact us through:
(08) 8351 9956 or +61 8 8351 9956 or This email address is being protected from spambots. You need JavaScript enabled to view it.
Sources:
https://www.workvisalawyers.com.au/services/global-talent-distinguished-talent-visas/global-talent-independent-visa.html
https://www.workvisalawyers.com.au/services/global-talent-distinguished-talent-visas.html
https://immi.homeaffairs.gov.au/visas/working-in-australia/visas-for-innovation/global-talent-independent-program
https://fintechaustralia.org.au/