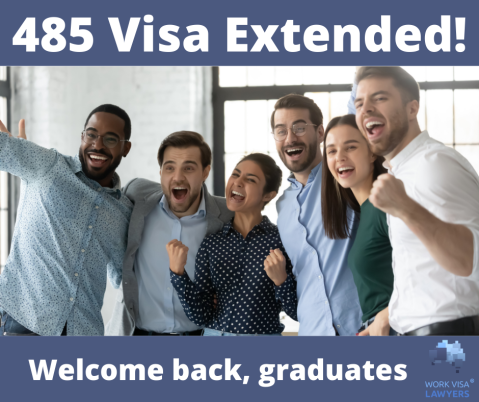 On 25 November 2021, the Department of Home Affairs announced some much anticipated changes to the Graduate Visa program - 485 Graduate Visas are going to be extended, at last!
The announcement comes as a huge relief to those who were granted Temporary Graduate Visas but rhwen stranded outside of Australia during the Covid pandemic. It has taken months of campaigning but finally the Australian Government is establishing a concession to allow them to get the time in Australia they deserve.
It is estimated there are more than 30,000 people who could benefit from these changes.
485 Extended if COVID-Affected
Former Graduate Visa holders whose visas expired on or after 1 Feb 2020 will be able to apply again for another Graduate Visa of the same length if they were unable to travel to Australia because of the pandemic. Applications will open from July 2022.
We know this will be an enormous relief for many Graduate Visa holders who have been stuck in a tortuous limbo since the Australian borders shut them out 19 months ago. Under normal circumstances, a person is only entitled to one 485 Visa in their lifetime, so this is a very exciting change.
SBS News news has also reported a similar extension for 489/491/494, but we have not been able to corroborate this.
Longer Stay for Masters by Coursework
In addition to the 485 extension, the Government has also announced an extension for master by coursework students.
Graduates of masters by coursework degrees in Australia are currently eligible for a 2-year graduate visa but under the new changes, they will be eligible for a 3-year graduate visa bringing them into line with masters by research graduates.
2 Years for VET Graduates
It has also been announced that Vocational Education and Training (VET) sector graduates will get a 2-year visa.
It is not clear yet if this will be a lengthening of the Graduate Work stream from 1.5 years to 2 years, or if it will be adding VET qualifications to the Post Study Work stream but we are always, hopeful for the best outcome.
Concerns & Confusion
The announcements are very exciting and well overdue, but until the details are clarified by the Government, much confusion still abounds. In a joint media release, Immigration Minister Alex Hawke and Education Minister Alan Tudge stated:
"Temporary Graduate (subclass 485) visa holders who have been unable to travel to Australia as a result of COVID-19 international border restrictions will be able to apply for a replacement visa. This will allow current and former Temporary Graduate (subclass 485) visa holders whose visas expired on or after 1 February 2020 to re-apply for a new subclass 485 visa of the same duration as their original visa."
Timeframe
The timeframe appears to have a beginning but not an end. If your visa expired after 01 February 2020 then you can apply, but what if it hasn't quite expired yet? As one Twitter user pointed out, his visa won't expire until August 2022 but he has still been deprived of his opportunity to gain invaluable time in Australia. Will the Federal Government honour these students as well?
Covid
It is unclear at this stage whether the graduates will need to prove that they were unable to re-enter Australia due to Covid travel restictions. What standard will the Government accept?
Fees
While being touted as an "extension", technically it is a whole new visa for which graduates must apply. So will the affected graduates need to pay another application fee? Currently, applications in the Graduate Work Stream start from AUD1,600 and if the application is refused, this fee is non-refundable. It would be outrageous to expect already disadvantaged students to pay this rate again. Greens Senator Nick McKim has argued the extension should be granted free of charge and we wholeheartedly agree.
Processing Times
And how long are the applicants going to have to wait for their new application to be processed? Current processing times for the Graduate Work Stream of the 485 Visa are up to 19 months. These graduates have been locked out of Australia for 19 months already since the borders closed in March 2020. Other visa holders have been given extensions (eg holders of Hong Kong passports), why are the graduates being asked to wait so much longer?
Conclusion
These changes are a positive sign for Australian graduates, as well as for Australia itself. The Temporary Graduate Visa cohort is an important part of life in Australia and a crucial pipeline of qualified workers (often in target areas such as IT and hospitality) who bolster the Australian workforce against the rising tide of aging baby boomers.
As Minister Tudge has said "The changes are targeted to not only support international students are also a crucial component of our economic recovery and will help us retain and attract skilled workers."
While it is likely many graduates' life plans may have changed and may not return to Australia, but for those who still see a future in Australia, we look forward to their return.
The regulations necessary to carry out the above have not yet been seen (and most likely have not yet been drafted) so we do not know precisely how the extension swill operate yet but we remain hopeful our questions will be addressed shortly.
Author: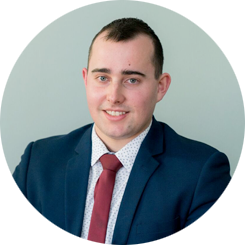 Luke Edwards, Immigration Lawyer, Work Visa Lawyers
Do you need help?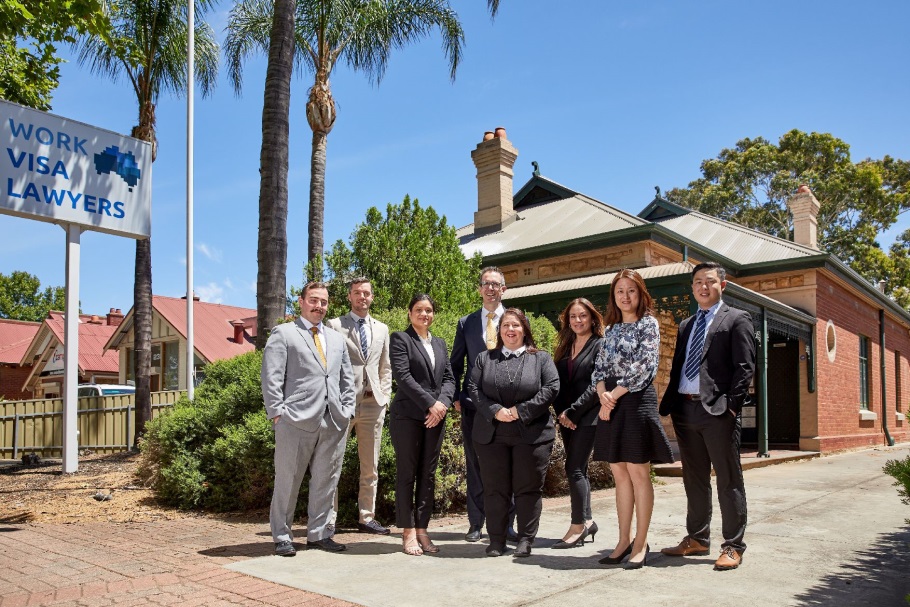 Our team of experienced Immigration Lawyers and Migration Agents look forward to assisting you with your Australian visa or appeal.
Based in Adelaide South Australia, we provide Australian Immigration advice to people and businesses from all over the world.
If you require further information regarding your Australia visa options you can contact us through:
(08) 8351 9956 or +61 8 8351 9956 or This email address is being protected from spambots. You need JavaScript enabled to view it.
You can also subscribe our Facebook: WORK VISA lawyers
Disclaimer
This information is correct at the time of publication but is subject to change without notice. All information provided on this page is provided for purely educational purposes and does not constitute legal advice. For advice on your situation, please speak with an Immigration Lawyer or a Registered Migration Agent.
Sources:
https://ministers.dese.gov.au/tudge/further-support-international-education-sector-and-international-students
https://www.sbs.com.au/language/english/extra-year-and-replacement-visas-for-temporary-graduate-visa-holders-disadvantaged-by-covid
https://www.sbs.com.au/news/replacement-temporary-graduate-visas-offered-to-those-stuck-abroad-due-to-covid-19/3a540c0f-36af-4c52-84eb-cf0c1d1ffe0d