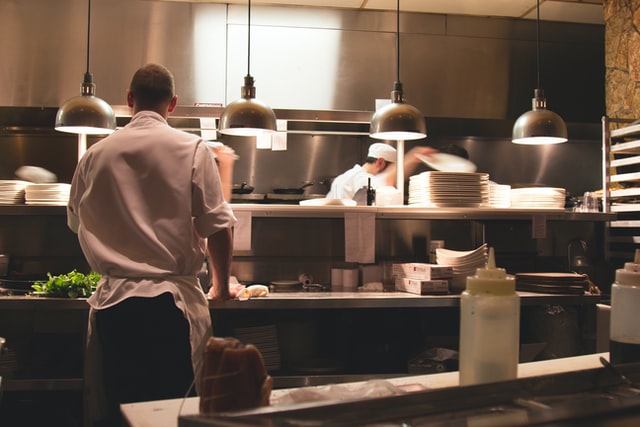 Many employer-sponsored visa holders experienced changes to their employment as a result of the COVID-19. These unprecedented times have presented many challenges for these visa holders, including questions as to how their visas will be affected by these changes.
We have compiled a list of Frequently Asked Questions to answer some of these questions.
Are you a sponsor of a temporary visa holder? Read our FAQs for employers here.
A major group of employer-sponsored visa holders are holding a Temporary Work (Skilled) (subclass 457) visa or a Temporary Skills Shortage (subclass 482) visa – either for 2 years or for 4 years. Both these visas share similar conditions, both have a provision of getting the visa cancelled in case the employment is terminated.
In April 2017, the subclass 457 visa was closed for new applications and was replaced by a completely new visa, Subclass 482.
Minister for Immigration, Citizenship, Migrant Services and Multicultural Affairs, David Coleman made an announcement for Subclass 482 visa holders on 4th April 2020. 482 visa holders who have been stood down by their employers, will maintain their visa validity and the employers may get their employees' visas extended as per normal arrangements.
Employers may reduce their employees' hours of work without breaching the visa conditions. To help 482 visa holders financially, they have been provided access to their superannuation for up to AUD 10,000 for FY2019-2- and FY2020-21.
Visa holders who have been laid off due to COVID-19 should look for another employer to sponsor them. If they are unable to find another employer, they might have to leave Australia, and will need to make arrangements in line with their visa conditions.
However, if a 482 visa holder who is holding a 4 years visa is re-employed after the COVID-19 situation, their time already spent in Australia will count towards their permanent residency skilled work experience requirements.
Here are some frequently asked questions asked by 482 visa holders during COVID-19.
Will I breach my visa conditions if I take Leave Without Pay (LWOP)?
As per National Employment Standards (NES), holders of 482 visa are eligible for leave without pay and this is not considered a breach of their visa conditions. They may get leave without pay for – study leave, sick leave, holidays without pay, carer leave, maternity leave, paternity leave or a personal leave.
Even though visa holder is not working or getting salary during unpaid leave, they are considered employed during this period. However, under immigration policy, unpaid leave can be for up to three months. Unpaid leave cannot extend over three months, unless:
Sponsor has obligation to provide leave under Australian Workplace laws (eg. maternity), or
There are exceptional circumstances to approve the leave
Visa holders who go for extended leave without pay should consider that they may get their visa cancelled if the Department is satisfied that the visa holder do not have a genuine intention to hold the nominated position any more. This may happen because an extended leave without pay will not be consistent with full time position requirements and market salary rate requirements. Also, it will be inconsistent with the requirement where a visa holder cannot cease work for their sponsoring employer for more than 60 days.
It is expected that for unpaid leave, both the parties – employer and employee have mutually agreed. A formal application is to be made for unpaid leave by the employee, which has to be approved by the employer (including applications processed and approved electronically).
What happens if my employment is terminated?
Your employer has an obligation to inform the Department of Home Affairs that you have been terminated within 28 days of end of employment.
If you have been terminated, you will need to find another employer to sponsor you within 60 days. If you are unable to find an employer to sponsor you, you might have to leave Australia.
What happens if my work hours have been reduced by my employer?
At the time of Nomination, application is approved on the basis that the employee will get guaranteed annual earnings at or above Temporary Skilled Migration Income Threshold (TSMIT) which stands at AUD 53,900 at present.
If the working hours are reduced, nomination needs to be applied for again. Because of the reduced hours, the salary may not be at or above TSMIT and the application might get refused. Further, a new application will incur additional fees.
The Australian Government has indicated that a reduction of working hours during Covid-19 will not place the visa holder or employer in breach but no recommendations have been made by the Department of Home Affairs yet, as to how the hours may be reduced.
Can I do some other work within the sponsoring business?
Due to condition 8607, subclass 482 visa holders are bound to work for the nominating employer in the nominated occupation. If 482 visa holders are found to be working in an occupation different to one they were nominated for, the visa might get cancelled.
If there is a similar position within the same business group, this may be an exception.
Can my employer help me with travel costs?
Standard business sponsors are expected to comply with their obligations during this critical time. If the employer cancels/terminates a 482 visa holder, the individual has to find another employer to sponsor them or have to make arrangements to leave Australia.
If the 482 visa holder needs to leave Australia, the Standard Business sponsor has an obligation to pay for the travel cost, including for family members. Travel arrangements have to made within 60 days of the end of employment. The sponsor is expected to cover reasonable travel costs, including travel from their usual residence to the airport and an economy class air ticket or a reasonable equivalent from the airport to their home country
Is the Australian Government providing any financial help to subclass 482 visa holders?
Australian Government's JobKeeper scheme of payments is accessible to eligible employees who are Australian citizens, Australian permanent residents, New Zealand citizens holding Subclass 444 visa, but is not extended to 482 visa holders.
Likewise, the JobSeeker scheme is only available to Australian residents, being Australian citizens, permanent residents and a protected Special Category visa holder.
However, 482 visa holders will be able to access their superannuation up to an amount of AUD 10,000 to support themselves financially.
These policies are consistent with Governments key message to temporary visa holders where it was said that temporary visa holder who are unable to support themselves for next six months are encouraged to return home.
Contact Us
We understand that these unprecedented times have been difficult for many temporary visa holders. Please feel free to reach out to us at This email address is being protected from spambots. You need JavaScript enabled to view it. if you require assistance or have an enquiry about your visa.
Click here to book an appointment to speak with one of our experienced Immigration Lawyers and Registered Migration Agents.