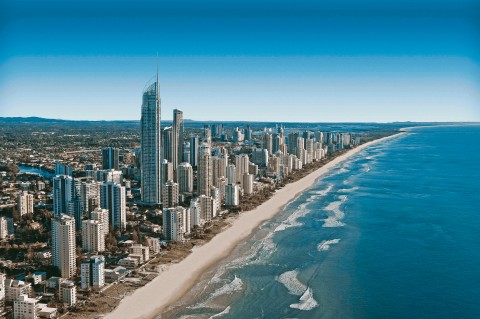 The Australian Government has announced that the Gold Coast and Perth will be added to the list of eligible locations able to access regional visa incentives from 16 November 2019.
These new locations join the capital cities of Adelaide, Hobart and Darwin, and the major regional centres of Newcastle, Sunshine Coast, Wollongong, Illawarra and Geelong.
With this expanded definition, it is now much simpler to list the locations that are not able to access regional incentives: Sydney, Melbourne and Brisbane.
Regional incentives
The Australian migration system has long had a range of incentives available to regional or low-population growth areas of Australia with the aim of encouraging migrants to settle away from major congested major cities. The list of regional incentives available to the expanded list of locations are:
Access to the dedicated 25,000 regional places (subclasses 491 & 494).
Priority processing on regional visas (subclasses 491 & 494).
Access to the Regional Occupations List – more occupations compared to non-regional lists (subclass 491).
International students studying at regional universities will be eligible to access an additional year in Australia on a post-study work visa (subclass 485).
While not confirmed, the additional 5 points for studying at regional universities should also be part of this list.
Affected Visas
Skilled Work Regional (Provisional) subclass 491 visa
This visa is for skilled applicants that wish to live and work in regional Australia for up to five years and does provide a permanent residency pathway. Applicants are not required to have an employer to sponsor them, but do need to be nominated by a State or Territory government or sponsored by an eligible family member living in regional Australia.
Skilled Employer Sponsored Regional (Provisional) subclass 494 visa
This visa is for skilled applicants that wish to live and work in regional Australia for up to five years and does provide a permanent residency pathway. Applicants are required to have an employer in regional Australia to sponsor them.
Temporary Graduate subclass 485 visa
This visa allows graduates to remain in Australia with full work rights, for a temporary period after completing their studies. The duration of the visa depends on the course of study. Graduates from institutions in regional Australia who continue to reside there will be able to able to apply for an additional subclass 485 visa extending their stay by one year.
Our View
The addition of Perth and the Gold Coast to list of eligible locations for the range of regional visas incentives ultimately gives international students and skilled migrants a greater range of destinations to choose from.
From an overall regional population strategy perspective, the decision to add large metropolitan locations to the definition of 'regional Australia' for migration purposes is counterproductive. Actual remote locations, like Alice Springs and Kangaroo Island, will have even more competition and find it even tougher to attract skilled migrants.
As the number of skilled visa places under the program is capped at 25,000 per year, this change means that existing cities and regions that have benefited from the incentives will be worse off. Existing 'regional' capital cities such as Adelaide and Hobart will see increased competition for skilled migrants and could even see visa holders they have sponsored move to Perth or the Gold Coast if they experience employment difficulties.
Likewise, there will be increased competition for the lucrative international student market where Adelaide was once the biggest capital city with access to all the regional migration incentives.
Out of all of this, the biggest winner appears to be the Gold Coast.
The Gold Coast region is just a 40-minute drive from Brisbane, Australia's third largest city with a population nearing 2.5 million. In fact, the Gold Coast could almost be seen as an extension of the greater metropolitan area of Brisbane.
Do you need help with an Australian visa application?
At Work Visa Lawyers we are experienced in assisting applicants in all matters relating to Australian visa applications. Our areas of expertise include Partner Visas, Skilled Migration visas, Business Skills Migration visas, Employer Sponsored Work Visas and other Family Migration visas as well as the Administrative Appeals Tribunal (AAT) Review, Judicial Review and Ministerial Intervention.

If you require further information regarding your Australia visa options you can contact us through:

(08) 8351 9956 or +61 8 8351 9956 or This email address is being protected from spambots. You need JavaScript enabled to view it.