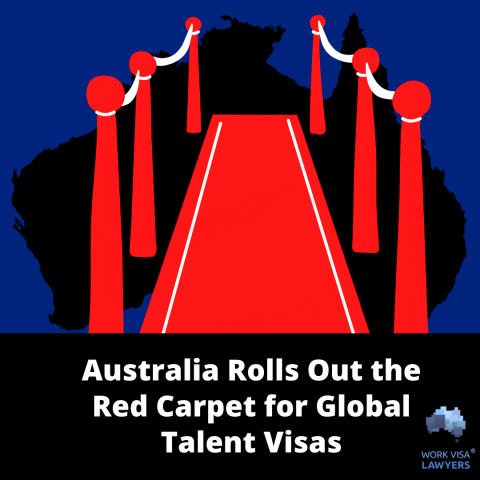 The Global Talent Visa is the Australian Government's latest passion project with the nation more enthusiastic than ever to attract high-value enterprises and talented individuals to its shores. A new Taskforce has been created to locate and prioritise high talent individuals, and a new ministerial direction sets out which areas of expertise Australia is looking for.
If you think you are eligible to apply for a Global Talent Visa, take 5 minutes to complete our free online Global Talent assessment form.
Our lawyers and registered migration agents will assess your eligibility and get back to you.
Watch Our Video
Global Business and Talent Attraction Taskforce
In January 2021 the Australian Government expanded and renamed the Distinguished Talent visa in a bid to attract more technologically talented people to migrate. Now called the Global Talent visa, this name change reflects the wider reach for talent as Australia now searches for the "crème de la crème" to help rebuild its post-Covid economy.
While most aspects of the visa remain unchanged, a Global Business and Talent Attraction Taskforce has been established to headhunt talented individuals, led by the new Special Envoy for Global Business and Talent Attraction, Peter Verwer. A new visa pathway has been created for candidates endorsed by the Envoy which fast-tracks their application.
Verwer will lead the Taskforce to attract high-value enterprises and exceptionally talented individuals to bring their skills to Australia and boost national prosperity. While an endorsement from the Envoy itself won't be enough to guarantee a Global Talent visa, it will give applicants a distinct and significant advantage.
The Taskforce has already assisted bringing people to Australia in fields such as quantum computing, medical technology, energy and mining technology, space, and even computer game creation!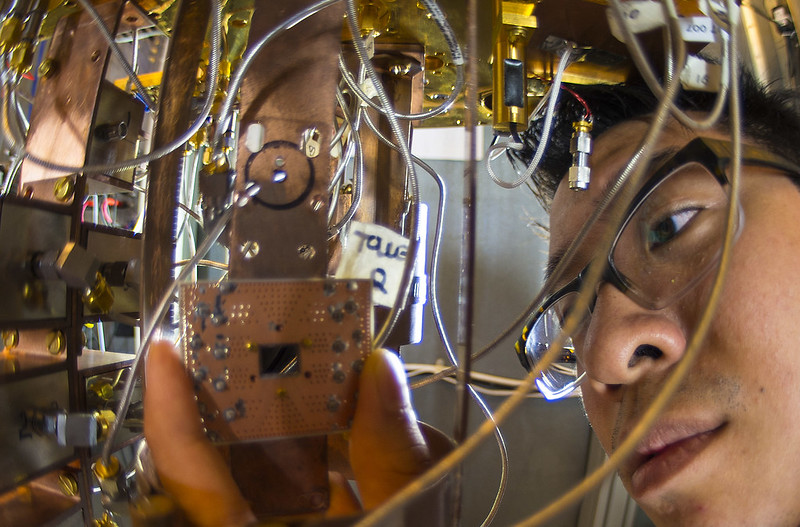 "IBM Research" by IBM Quantum Computing, CC BY-ND 2.0
How Do I Apply?
To be eligible to apply for the Global Talent Visa Program, individuals must:
prove they are internationally recognised with evidence of outstanding and exceptional achievements;
be prominent in their field of expertise;
provide evidence that they would be an asset to Australia, in their field of expertise;
be able to easily obtain employment in Australia or becoming established in their field; and
have a recognised organisation or individual in Australia, in the same field of work as the applicant, endorse them as global talent.
There are two stages for the Global Talent Pathway process. The expression of interest (EOI) is the first stage. If you receive an invitation from Australia following your EOI, the second stage is the visa application. Once the visa application is submitted, it must be processed.
Processing times for EOIs are currently varying substantially. On average, the Global Talent pathway visa application takes between one and three months but applicants who secure priority status under Ministerial Direction 89 are receiving EOI responses in as little as 1 week to 2 months. The Department has advised they are currently considering EOIs submitted back in July 2020! Those who don't meet the priority requirements are waiting up to 6 to nine months for a response.
The 'Resources' sector was the fastest to be processed, with an average processing of 5 days, though this was from quite a small sample size of fewer than 5 invitees.
Second to that is 'Fintech' who were processed in 62 days, then Digitech, in 101 days (just over 3 months). All other categories had average times of approximately 160-190 days, or 5-6 months. This reflects common experiences of waiting some time to hear back on expressions of interest and indicates a substantial pipeline of EOIs being processed.
Applicants for the old Distinguished Talent pathway visa are waiting even longer, with processing times taking up to 20 months!
The long waits don't mean it isn't worth applying, just be aware if you're not in an area the Australian government is presently seeking, you won't be moved to the front of the queue.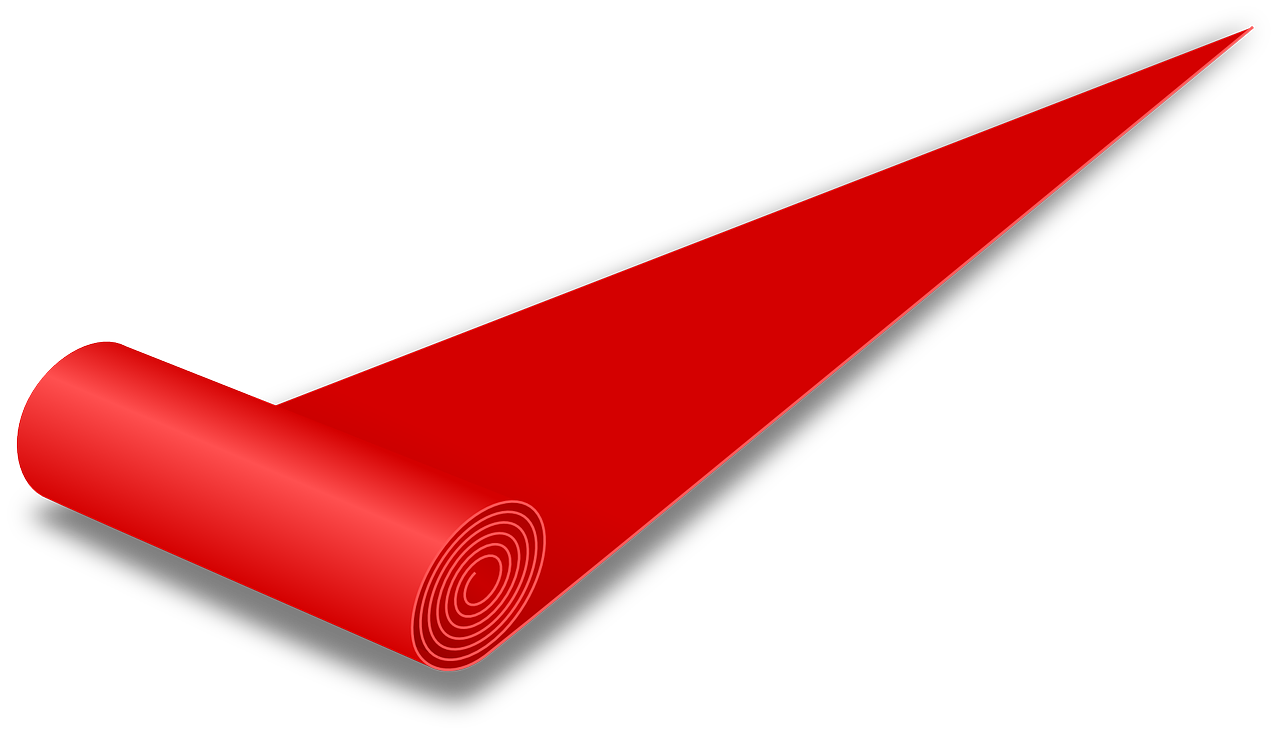 How Do I Get Priority Status?
As of February this year, Ministerial Direction 89 says that priority status will be given to applicants with expertise or talent in the following sectors:
Resources;
Agri-food and AgTech;
Energy;
Health industries;
Defence, advanced manufacturing and space;
Circular economy;
Digitech;
Infrastructure and tourism;
Financial services and FinTech; and
Education.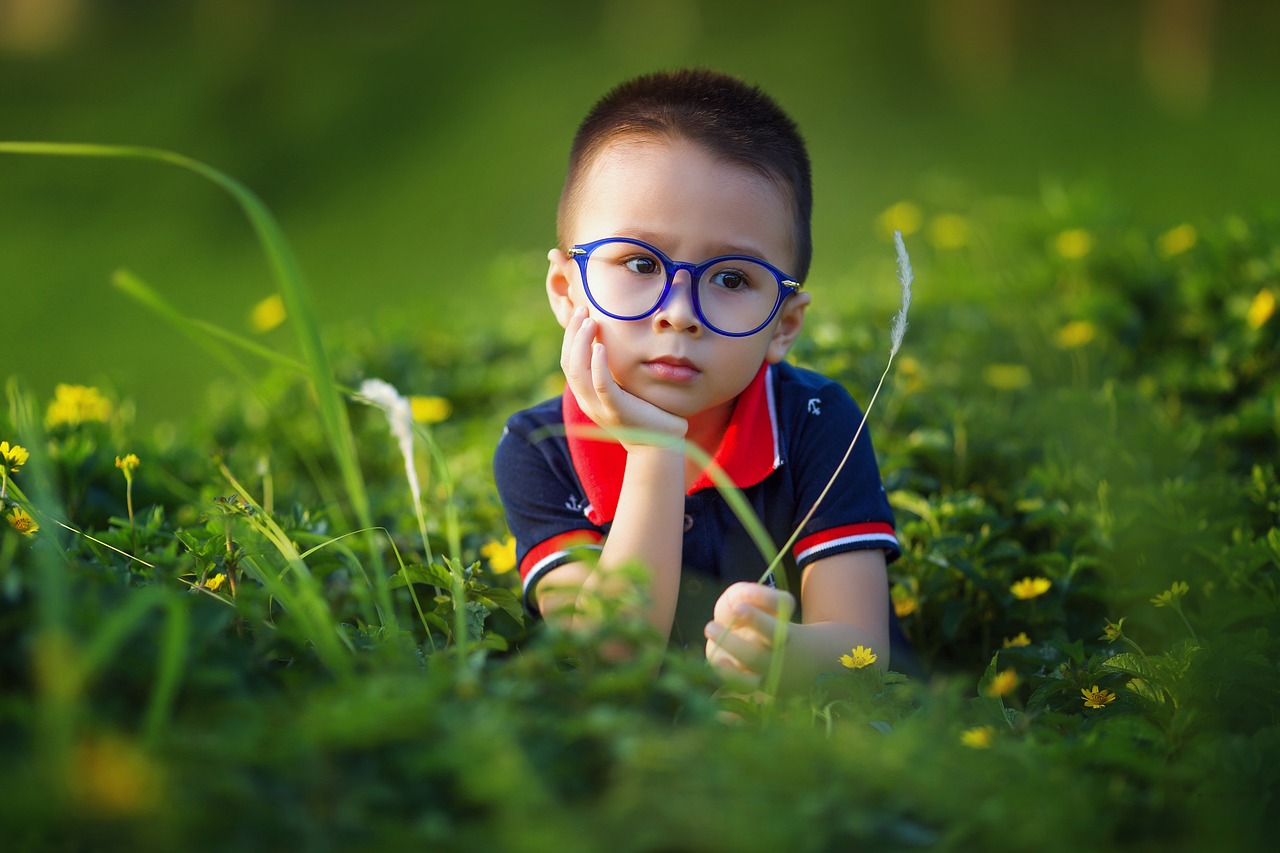 The Department has advised that applicants who have already submitted an expression of interest do not need to submit a further EOI or contact the department to change their target sector. The Department is not being overly prescriptive about the new sectors and says it is taking a flexible approach to ensure the right candidates receive invitations. So don't worry if you've already submitted your EOI and it doesn't match the new sectors exactly, you won't be at a disadvantage if you have the skills we want.
The Fair Work High Income Threshold
Ministerial Direction 89 also states that top priority will be given to applicants (in order of priority):
where there is a written offer of employment from an Australian employer with an annual salary equal to or higher than the Fair Work high income threshold (FWHIT);
the applicant's current income is equal to or higher than the FWHIT; or
where there is evidence that the applicant is likely to attain an income equal to or higher than the FWHIT.
The current Fair Work high income threshold is AUD $153,600 per year. To be successful, candidates need to already be earning or have the ability to earn this figure in the Australian labour market.
Be aware however, this figure will be adjusted on 01 July 2021 and is expected to rise. The previous high income threshold increase was 3.3% and occurred after an annual reduction in the Australian Consumer Price Index of 0.3%.
Given CPI rose back up over the last quarter by 0.9% we can only expect further increases in the salary threshold.
A 3% increase would bring the FWHIT up to $158,208. We will have to wait until 1 July to see if there is a rise and whether it matches our estimates.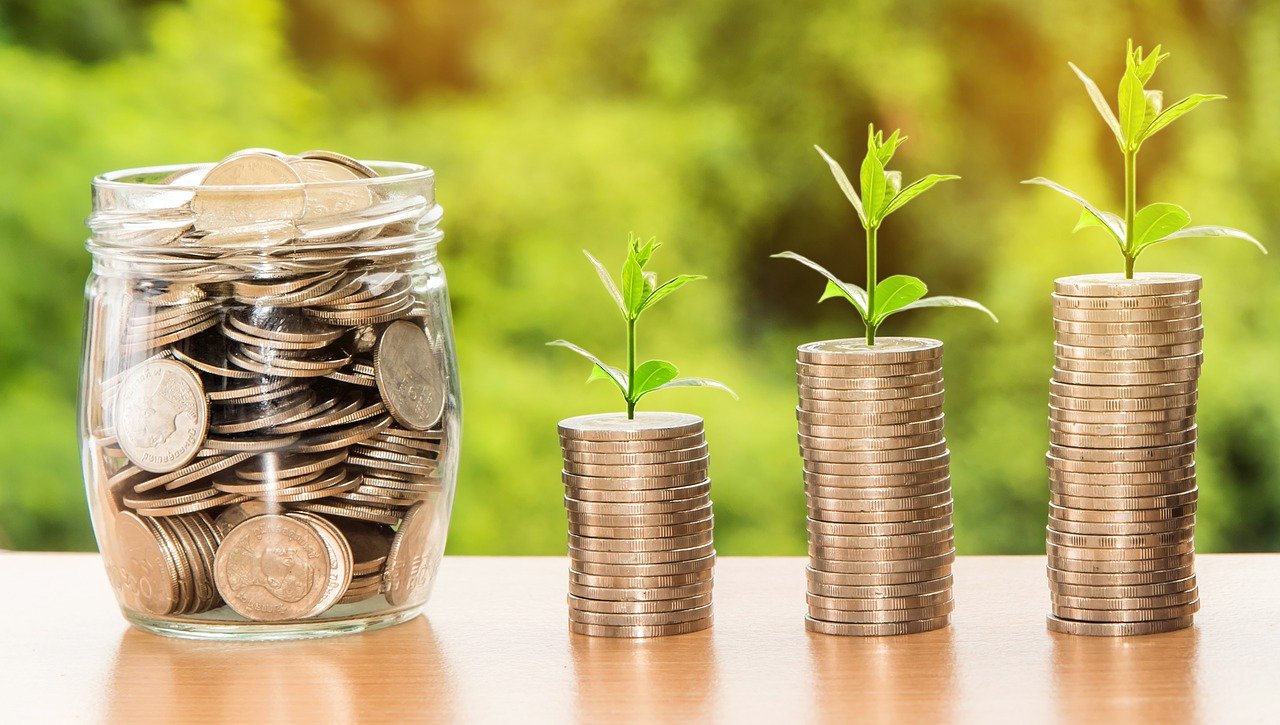 Please note- candidates' income will be assessed at the time the application is processed, not when it is written, so potential applicants should consider whether they can meet the new forecasted threshold before commencing the process. If you submit your application and you are earning AUD $154,000 but it does not get processed until July, by then your salary may be too low.
The end of the financial year is approaching fast and with it, the opportunity to apply for Expressions of Interest. Now is the time to submit your application.
Expiry of Invitations
Global Talent invitations now have an expiry date. This is a recent development, as up until this year Global Talent invitations have not had an expiry date.
If you received an invitation over 12 months ago and have not yet applied, your invitation has now expired and you will need to submit a new form.
Those who have already received an invitation along with a code and reference identifier, should submit their applications as soon as possible.
We suggest getting professional assistance from an experienced Immigration Lawyer or Registered Migration Agent to ensure you get your application right the first time.
Allocations for 2022
The big question is, what will the allocations be for 2022?
In a recent presentation by the Department of Home affairs (attended by Work Visa Lawyers' principal Chris Johnston) much enthusiasm was shown for the program. The Department is expanding with its Global Outreach Officers and Business and Industry Outreach Officers, so we expect the allocation numbers to be high again in 2021.
Last program year, the allocation for Global Talent trebled from 5,000 places to 15,000 places – three times as many! Trebling again would make an allocation of 45,000 which would be the biggest allocation in Australia, second only to partner visas. This is highly unlikely! However, we understand that Global Talent is very important to the Department of Home Affairs and this might mean further increases. A more realistic figure might be 20,000, bringing it closer to the employer sponsored program.
We do not currently have an accurate gauge of the usage of the current program year's allocation however we do know that that by 24 Feb 2021, 1447 invitations were issued and by 13 Dec 2020, 1,530 places of the allocated 15,000 had been given to applicants who held a temporary resident (skilled) visa.
All in all, if you have skills in the fields of expertise Australia is looking for, things are looking very positive for Global Talent visas. Contact us today to talk about your Australian visa options.
Author: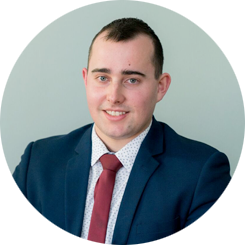 Luke Edwards, Immigration Lawyer, Work Visa Lawyers
Do you need help?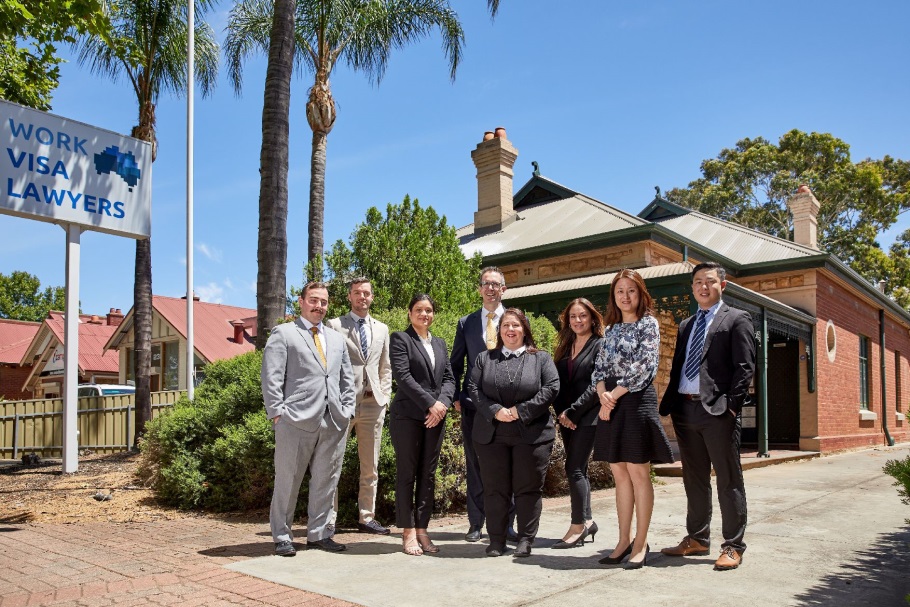 Our team of experienced Immigration Lawyers and Migration Agents look forward to assisting you with your Australian visa or appeal.
Based in Adelaide South Australia, we provide Australian Immigration advice to people and businesses from all over the world.
If you require further information regarding your Australia visa options you can contact us through:
(08) 8351 9956 or +61 8 8351 9956 or This email address is being protected from spambots. You need JavaScript enabled to view it.
You can also subscribe our Facebook: WORK VISA lawyers
DISCLAIMER
This information is correct at the time of publication but is subject to change without notice. All information provided on this page is provided for purely education purposes and does not constitute legal advice. For advice on your situation, please speak with an Immigration Lawyer or a Registered Migration Agent.
SOURCES
Cover image created by Victoria Phillips for Work Visa Lawyers in Canva.
Australian Bureau of Statistics, URL: https://www.abs.gov.au/statistics/economy/price-indexes-and-inflation/consumer-price-index-australia/latest-release.
Australian Government, Global Business and Talent Attraction Taskforce, URL: https://www.globalaustralia.gov.au/recent-arrivals.
Australian Government, Department of Home Affairs, URL: https://www.homeaffairs.gov.au/foi/files/2021/fa-210201362-document-released.PDF.
Australian Government, Department of Home Affairs, URL: https://www.homeaffairs.gov.au/research-and-stats/files/temp-res-skilled-quarterly-report-311220.pdf.
All uncredited images are public domain or property of Work Visa Lawyers.