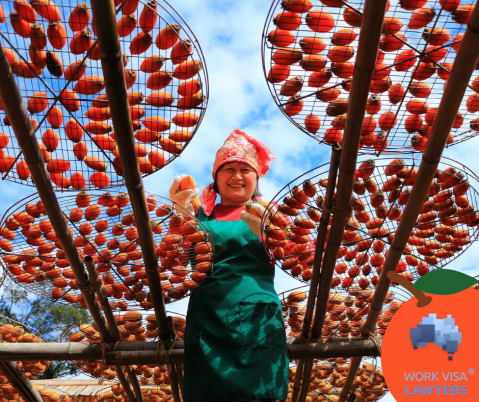 Australia's Minister for Agriculture, Drought and Emergency Management David Littleproud, has announced an agriculture visa will become available in 2021. The new visa is a result of Australia's trade discussions with the UK in which it was agreed that British backpackers would no longer be required to work on Australian farms to retain their visas. The arrangement will release British tourists from often undesired requirement, and provide an opportunity for other travellers to visit Australia.
Who can get the Agriculture visa?
In the initial stages, the agriculture visa will be rolled out to residents of countries in the Association of Southeast Asian Nations (ASEAN). The current member nations of ASEAN are:
Brunei
Cambodia
Indonesia
Laos
Malaysia
Myanmar
Philippines
Singapore
Thailand
Vietnam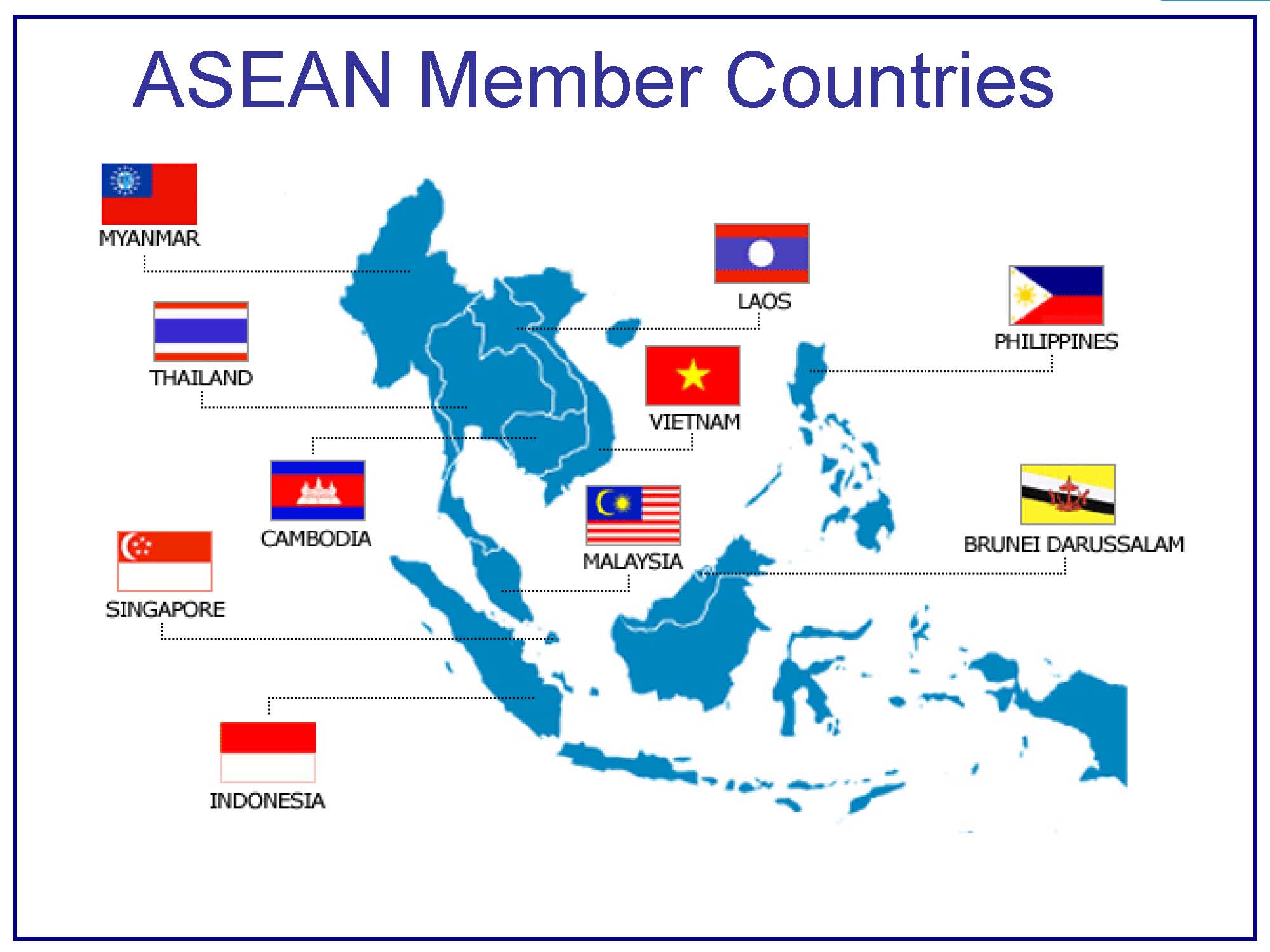 (Image courtesy of Astore International, CC BY-SA 3.0)
When will the Agriculture visa be available?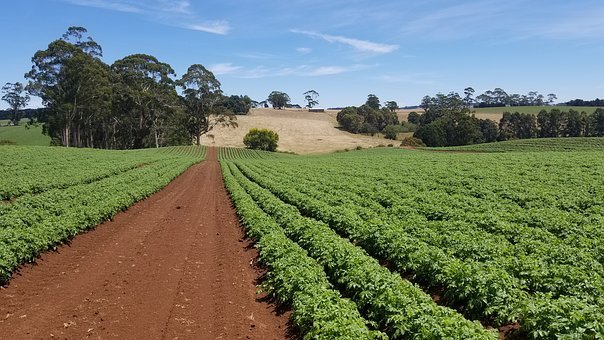 Michael McCormack, leader of the National Party and Acting Prime Minister while Scott Morrison was in Cornwall for the G7 Summit, promised the new visa would be available by September 2021. David Littleproud has said it will be in place by the end of the year at the latest, stating "it will be up and running well before Christmas".
How will the Agriculture visa work?
Under the proposal, applicants will receive a visa to live in Australia for 3 years provided they:
Perform agricultural work for the bulk of their time in Australia; and
Return to their home nation for 3 months of every year.
The details are yet to be defined but the visa is said to differ from the Seasonal Worker Programme in that employer sponsorship will not be required. This opens doors for more travellers and grants them the freedom to change employers once in Australia if they are not receiving adequate wages or working conditions whereas previously they may have found themselves ingratiated to their sponsor.
Protections for workers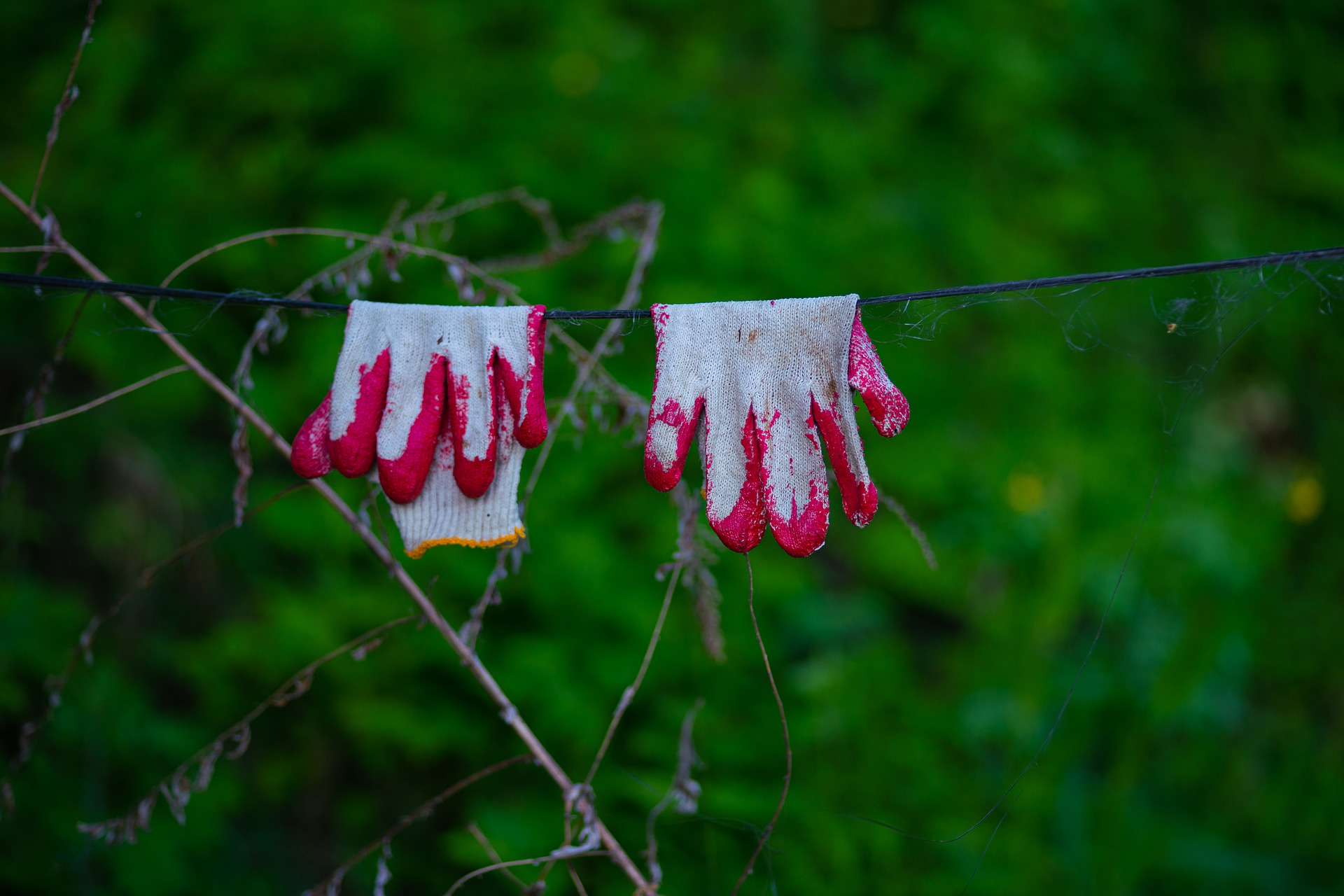 It is important that all working visa holders in Australia understand their rights and how to enforce them. In the past, some unscrupulous farmers have taken advantage of travellers, paying them lower than the minimum legal wage and in some cases even abusing them. In Australia the minimum wage an employee can be legally paid is AUD $19.84 per hour, before tax. Horticultural workers like fruit pickers however, are often paid a piecemeal rate per unit picked or processed (eg. $1 per bucket of apples) rather than an hourly rate. This type of job is covered by a law called the Horticulture Award. While such fruit picking type roles are not paid by the hour, the law says the rate of pay must be enough that the "average competent employee" would be able to earn at least 15% more than the minimum wage.
In order to give migrant workers additional protection, the Federal Governmen has proposed new laws which would make it much harder for employers to exploit vulnerable people. Any employer who attempts to:
coerce a visa holder to accept a work agreement that breaches their visa conditions; or
coerce a visa holder to accept a work arrangement by leading the visa holder to believe that if they do not accept, they will be breaching their visa conditions,
may be fined up to AU $399,600 and/or receive a sentence of up to 2 years' imprisonment.
Anyone who is not receiving an adequate wage for the work they are doing, or is living in poor or dangerous conditions can get free advice and help from the Fair Work Ombudsman. A worker cannot get in trouble or have their visa cancelled for contacting the Fair Work Ombudsman – this is called the Assurance Protocol and it is in place to ensure visa holders can get help when they need it without fear of punishment or deportation.
What work would I be doing?

There over a hundred types of farm jobs for agricultural visitors. Most of these positions are picking, packing and processing of fruits such as blueberries, mangoes and citrus. Opportunities depending on your skills and experience could include:
Dairy farming;
Cotton harvesting;
Vegetable picking;
Livestock care;
Medicinal marijuana farming;
Solar farming; and
Grain harvesting.
Getting here
(Photo: Brisbane from the air)
Of course the big question is, once a visa is granted how will tourists come to Australia? With caps on incoming international flights still limiting arrivals, getting a plane ticket may be the biggest hurdle. What priority agricultural workers will be given in relation to other visa holders, such as students, is not yet clear. We await further announcements from the Federal Government on how this plan will work without a negative impact on international students and family visa holders. It may be that a vaccine passport eradicates the need for quarantine in future and flight caps can be lifted, but this remains to be seen.
Will it really happen?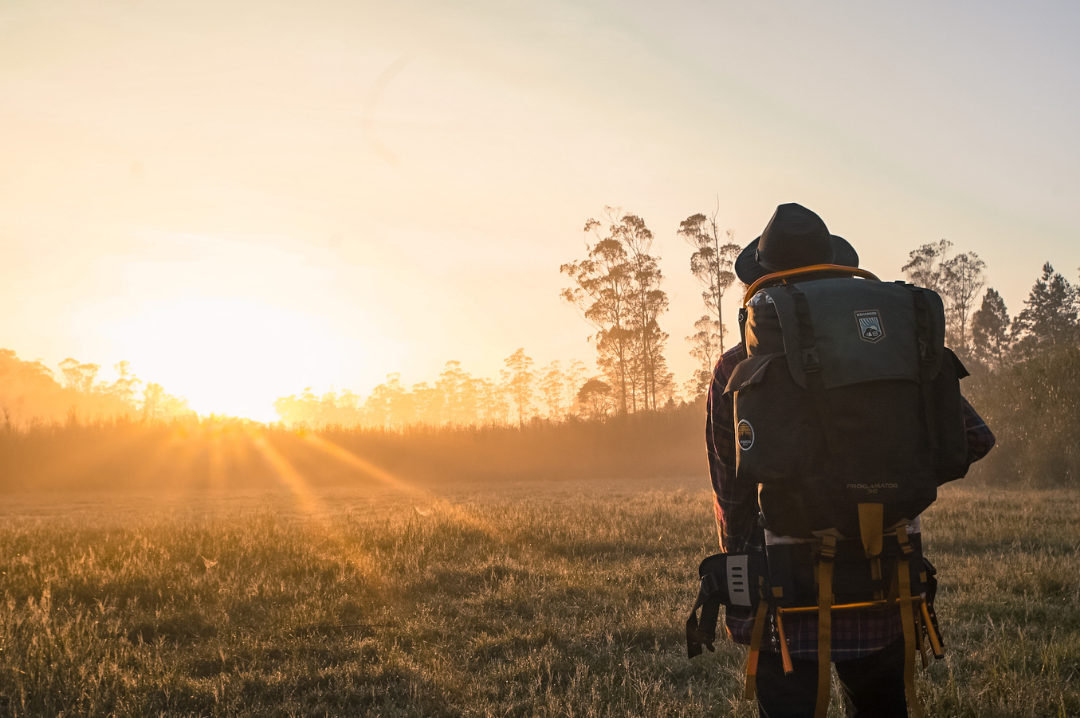 Given the past performance of the Australian Government on the vaccination delivery schedule and the return of international students, it is only natural to be dubious about this visa coming to fruition. National Farmers Federation president Fiona Simson said she would believe it only when it actually happened. Mr Littleproud however said he has "an undertaking from the Prime Minister… to have it up and going by the end of the year". Until the details are formalised we're cautiously optimistic but one thing is for certain, as Jawaharlal Nehru the first Prime Minister of India once said: "everything can wait, but not agriculture".
Author:

Chris Johnston, Founder and Principal Lawyer at Work Visa Lawyers
Do you need help?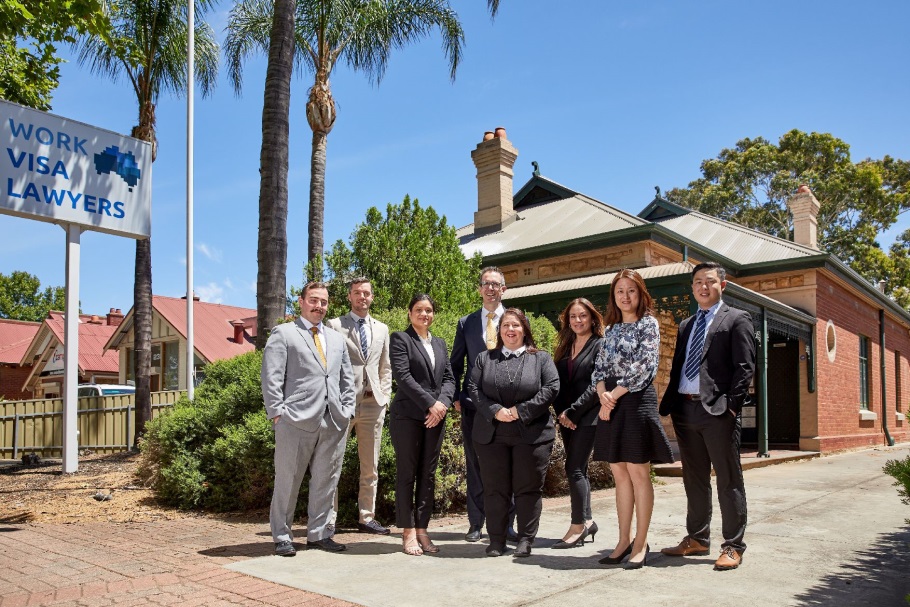 Our team of experienced Immigration Lawyers and Migration Agents look forward to assisting you with your Australian visa or appeal.
Based in Adelaide South Australia, we provide Australian Immigration advice to people and businesses from all over the world.
If you require further information regarding your Australia visa options you can contact us through:
(08) 8351 9956 or +61 8 8351 9956 or This email address is being protected from spambots. You need JavaScript enabled to view it.
You can also subscribe our Facebook: WORK VISA lawyers
Disclaimer
This information is correct at the time of publication but is subject to change without notice. All information provided on this page is provided for purely educational purposes and does not constitute legal advice. For advice on your situation, please speak with an Immigration Lawyer or a Registered Migration Agent.
Sources
Government of Australia, Minister for Agriculture, Drought & Emergency Management David Littleproud, 16 June 2021, media release, URL: https://minister.awe.gov.au/littleproud/media-releases/seasonal-agriculture-worker-visa.


Association of Southeast Asian Nations, URL: https://asean.org/.


Tiffany Baker, 26 March 2021, Courier Mail, "800 queries a month: Desperate tourists want to pick fruit in Qld", URL:
https://www.couriermail.com.au/news/national/one-thing-foreign-tourists-will-do-to-come-to-australia/news-story/330d79c59f73186fbe3cae8ec1817cb5.


Annie Pullar, 11 February 2021, Nine News, "Millions of dollars in fruit left to rot as backpacker labour barred", URL:
https://www.9news.com.au/national/coronavirus-fruit-crops-left-to-spoil-no-backpacker-pickers-queensland/e3484973-e2d6-4a32-9487-edf8019c9257.


Anna Henderson, 16 June 2021, SBS News, "New agricultural visa to be extended to ASEAN countries before end of the year", URL:
https://www.sbs.com.au/news/new-agricultural-visa-to-be-extended-to-asean-countries-before-end-of-the-year.


Akhila Prasad, 12 March 2016, Gulf News, "Everything Can Wait But Not Agriculture", URL:
https://gulfnews.com/opinion/op-eds/everything-can-wait-but-not-agriculture-1.1688840.


Government of Australia, Fair Work Ombudsman, URL: https://www.fairwork.gov.au/horticulture-showcase.


Tom Stayner, 17 June 2021, SBS News, "Farmers welcome new agricultural visa, but worker exploitation concerns remain", URL:
https://www.sbs.com.au/news/farmers-welcome-new-agricultural-visa-but-worker-exploitation-concerns-remain.


Kath Sullivan, 06 August 2021, ABC News, "Agriculture Visa will be 'up and running by Christmas', minister says, despite three years without policy advice", URL: https://www.abc.net.au/news/2021-08-06/agriculture-visa-farm-workers-promised-christmas-no-advice/100353626.


Government of Australia, Department of Home Affairs, Exposure Draft: Migration Amendment (Protecting Migrant Workers) Bill 2021, URL: https://www.homeaffairs.gov.au/reports-and-publications/submissions-and-discussion-papers/exposure-draft-migration-amendment-bill-2021?fbclid=IwAR1wQGD7qaaupmpEGhes1IYvMBFDQh_ptuTcSVlB61bgqfYTvRbXmDxclRw.


Paul Hardman, Isobelle Martin and Phoebe Yin, 04 August 2021, National Law Review, "Proposed Migration Changes", URL: https://www.natlawreview.com/article/proposed-migration-changes.