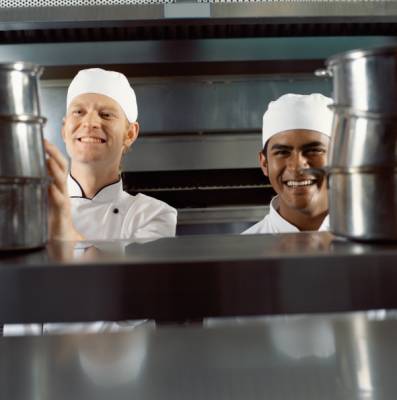 2018 UPDATE
Notice: The 457 visa is no longer being granted and was replaced by the 482 visa.
Introduction to the 457 visa
Subclass 457 visa is the most common Temporary Work visa. The duration of the visa is for up to 4 years. You can bring your family with you to Australia. Your family can live, work or study for the duration of your visa.
The first requirement to apply for this visa is a Business who is ready to Sponsor you to work for them. The Business should be able to satisfy the Standard business Sponsor requirements discussed later in the Blog. Secondly, you as an applicant should have the required qualifications, work experience and English proficiency.
10 things to know about when applying for a 457 visa – Australia's most common temporary work visa
1. Three stages of the 457 application: Subclass 457 is applied in three stages:
i. Stage 1 - Sponsorship: The Business has to apply for approval as a 'Standard Business Sponsor' to DIBP. The business will need to meet a range of criteria including active operation and Training Benchmarks.
ii. Stage 2 - Nomination: Once the business is approved as a 'Standard business Sponsor', a nomination application is to be lodged to the DIBP which will identify the position that is to be filled and key features of the position.
iii. Stage 3 - Visa: This is the third and last stage of the 457 application. The applicant applies for a visa and must have the required qualification or skills and English.
2. Training benchmark A and benchmark B: This is one of the requirements of the business to become a Standard Business Sponsor. The Business has to fulfil either of the two benchmarks at the time of applying for the Sponsorship application (Stage 1):
i. Benchmark A – Business has paid 2% of the total wages paid to its employees in the last 1 year to an Industry Training fund. This Industry Training Fund should be relevant to the employer's business.
ii. Benchmark B – Business spent 1% of the total wages paid to its employees in the last 1 year to train the Australian employees. Australian employees include employees of the Business who are either Australian citizens or Australian Permanent Residents.
3. Do you have an accepted occupation?
Nominated Occupation must be on the CSOL: The occupation of the applicant should be on the Consolidated Skilled Occupation List. This list can be found on http://www.immi.gov.au/work/pages/skilled-occupations-lists/skilled-occupations-lists.aspx
Top 10 occupations for a 457 visa are:
· Cook (ANZSCO: 351411)
· Cafe or Restaurant Manager (ANZSCO:141111)
· Developer Programmer (ANZSCO: 261312)
· Marketing Specialist (ANZSCO: 225113)
· University Lecturer (ANZSCO: 242111)
· General Practitioner (ANZSCO: 253111)
· ICT Business Analyst (ANZSCO: 261111)
· Accountant (General) (ANZSCO: 221111)
· Mechanical Engineering Technician (ANZSCO: 312512)
· Customer Service Manager (ANZSCO: 149212)
There are currently 651 occupations on the CSOL. So it is worth checking if yours is on the list.
Do you need help establishing the most appropriate occupation? Call us.
4.

Nomination requirements include meeting TSMIT, Market salary and LMT:
TSMIT (Temporary Skilled Migration Income Threshold): This is the income threshold that is set by the DIBP. Currently the TSMIT is set at $53,900 (please check the figure before you apply as it is subjected to change). Business has to pay a yearly salary of equal to or more than this amount to the applicant to meet the TSMIT requirements.
Market Salary: Market salary is the salary that is being paid to employees with similar occupation in the market. It must be more than TSMIT. Business has to pay a salary equal to or more than the market salary to the applicant.
Please note: The salary to be paid to the applicant should be equal to or more than TSMIT and equal to or more than the market salary for the nominated occupation.
LMT (Labour Market Test) may be required: Business may be required to provide evidences that they tried to fill the nominated position with an Australian employee and that the Business advertised the position in last 1 year but could not get a suitable candidate for the position.
5. Visa applicant must have required skill and English: The visa applicant should hold skill and work experience in the nominated occupation in some cases. If the nominated occupation is a Trade occupation, applicant may require a Skill assessment from the Trade Recognition Australia (TRA). The nominated occupation may have Registration and Licensing requirements as well.
Visa applicant will need to meet English requirements or an exemption: The visa applicant is required to score 5 bands in each module in IELTS or a score "B" in each of the four components in OET. Applicant may be exempted from this requirement if:
i. Applicant is to be paid a base salary of more than the English-language-requirement exempt amount which is $96,400 per year at present (it may change in future), or
ii. Applicant holds a passport from Canada, New Zealand, the Republic of Ireland, the United Kingdom or the United States of America, or
iii. Applicant has completed at least five years of continuous full-time study in a secondary or higher education institution in English.
6.

Conditions applicable to Business Sponsor and applicant after grant of 457 visa
:
There are a large number of requirements for approved 457 Business Sponsor and 457 visa holders to comply with. The conditions include:
i. Conditions applicable for business:
i. Applicant works in the nominated occupation.
ii. Business should retain all the records.
iii. Provide training to Australian citizens or permanent residents.
ii. Conditions applicable for the applicant:
i. Primary applicant can only work for the approved sponsor
ii. Secondary applicants have no work restrictions
iii. There are a limited number of occupations with exemption to work rights
iv. Must maintain adequate arrangements for health insurance
v. Must inform DIBP if applicant stops working.
The Department of Immigration and Border Protection does undertake monitoring on approved Business Sponsor. We have expertise in helping businesses respond to monitoring requirements.
Do you need help with responding to the Department regarding Business Sponsor Monitoring. Call us.
7. 457 offers pathway to Australian PR: After working with the approved Sponsor for two years, applicant can apply for a Permanent visa subclass 187 under the Temporary Residence Transition Stream. The Business Sponsor must meet all Sponsorship requirements for the two years the person is on a 457, if they want to be able to use the Temporary Transition pathway.
8. Government Review and recommendations to change 457 to cut 'Red tape'
The Government has release a review report on the 457 program titled, Robust New Foundations: A Streamlined, Transparent and Responsive System for the 457 Programme.
The Report contains 22 recommendations, which include the following:
· Labour Market testing requirements be abolished;
A more flexible and adaptive approach to adding occupations to the 457 list (CSOL list), due to limitations of the current ANZSCO occupations.
· That the English language requirement be amended to an average score. For example, in relation to International English Language Testing System, the 457 applicant should have an average of 5 across the four competencies (or the equivalent for an alternative English language testing provider)
For more details on the recommendations, please go to:
http://www.workvisalawyers.com.au/news/entry/457-visa-news-government-report-recommends-changes-including-easing-english-requirements-and-lmt.html
9.

Alternative visas to the 457:
If your occupation is not on the CSOL then your options may include:
1. RSMS visa – this requires that the position is a Trade or Diploma level on ANZSCO but is not limited to a list.
2. Labour Agreement – It is possible to apply for a labour agreement to get access to occupation not on CSOL or to varying other 457 condition. The Labour agreement process is usually external and would require professional assistance.
3. Partner visa - if you have an Australian Partner.
4. Student visa
This is not the full range of options, but just some of the most common.
10.

Do I need help?
The 457 process is complicated and the requirements are regularly changed by the Australian Government. Currently 73% of 457 visa applications are lodged by Registered Migration Agents. This is based on figures for April to June 2014.
In Australia, migration agents must be registered with the Office of the Migration Agents Registration Authority (MARA). If you choose to use a migration agent, you should use a registered migration agent.
Registration gives you protection and helps ensure people working as migration agents are aware of current laws and procedures and give correct advice.
https://www.mara.gov.au/media/337494/MAAR_Apr_Jun_2014_Web.pdf
If you require assistance with a 457 visa process then Work Visa Lawyers has a team of Migration Lawyers and Registered Migration Agents that can assist you.
Sources:
Australian Government Report:
http://www.immi.gov.au/pub-res/Documents/reviews/streamlined-responsive-457-programme.pdf
News release by Senator the Hon. Michaelia Cash:
www.minister.immi.gov.au/media/mc/2014/mc217716.htm



Warning -This information is accurate on the 28 November 2014.
DIBP will change visa requirements in an ongoing manner and all current requirements must be established prior to lodging an application.
Do you Need Help with the 457 process, to be approved as a business sponsor or to get an Australian Visa for an employee?
If you require further information regarding an employer sponsored visa applications, either as an employer or an applicant, we can help you.
Our contact details are:
(08) 7225 5091 (if calling from within Australia)
+61 8 7225 5091 (if calling from outside Australia)
Email address: This email address is being protected from spambots. You need JavaScript enabled to view it.