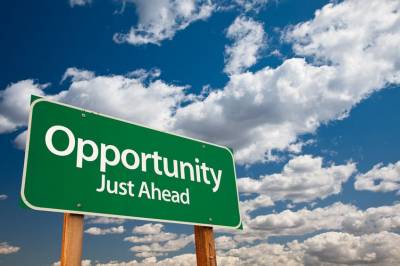 Key terms: Subclass 190 Skilled Nominated visa – Subclass 489 Skilled Regional Sponsored visa – State Sponsorship – State Nomination – Occupation Lists


State sponsorship is a critical component of the Australian visa application for many. Having a state nominated visa application provides:
an immediate Invitation to Apply (ITA) for the subclass 190 Skilled Nominated and subclass 489 Skilled Regional Sponsored visas, i.e. not subject to invitation round points requirements
access to additional occupations on the Short-term Skilled Occupation List (STSOL) - each Australian State and Territory creates their own list from the STSOL)
Typically there are limited places for each occupation being sponsored by the different States and Territories. The best time to apply is in early July (NOW) as the planning numbers are reset for the new financial year.

Currently the following States and Territories are open for sponsorship applications:

- Immigration South Australia

- Live In Victoria

Site outage scheduled from Saturday (8 July) evening until Sunday (9 July) morning

Occupations removed:

Chemist 324211

Mining Engineer (excluding Petroleum) 233611

Physicist 234914

Software and Applications Programmers nec 261399

Statistician 224113

- Migration Tasmania

NEW subclass 489 Sponsorship criteria introduced!

- Business and Skilled Migration Queensland

- Migration NT (Northern Territories)

- Canberra Your Future

Available from 10 July 2017

Skilled Migration Western Australia continues with its short list of health and medical professionals for the time being.

Before you apply for the state sponsorship you should check that your nominated occupation is on the relevant State/Territory occupation list and also take note of any new requirements from the State/Territory government.

If you need assistance to apply for the available occupations please contact Work Visa Lawyers to determine your eligibility to apply for state sponsorship. You are advised to apply while the occupations are still available.

On a separate note, the first SkillSelect invitation round for the 2017/18 fiscal year is scheduled for 12 July 2017.

This information is accurate on 07 July 2017

Do you need help with an Australian visa or citizenship application?

At Work Visa Lawyers we are experienced in assisting applicants in all matters relating to Australian visa applications. Our areas of expertise include Skilled Migration visas, Business Skills Migration visas, Employer Sponsored Work Visas, Partner and other Family Migration visas as well as the Administrative Appeals Tribunal (AAT) Review, Judicial Review and Ministerial Intervention. We have also assisted applicants with Australian citizenship applications, especially for those with unusual circumstances.

If you require further information regarding your Australia visa or citizenship options you can contact us through:

(08) 8351 9956 or +61 8 8351 9956

or This email address is being protected from spambots. You need JavaScript enabled to view it.