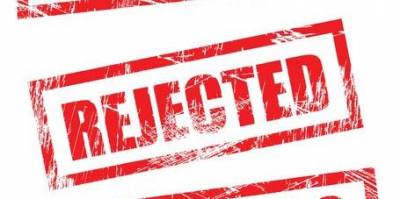 A total of 203 visas have been cancelled by the Minister of Immigration, Peter Dutton in the past 3 months. Previously there were only a total of 372 cancellations over the period between July 2011 and July 2014¹ - a 3-year period!
With an amendment to the Migration Act in December 2014, the Minister now has the power to cancel visas of people who were:
Involved in a serious crime – drug trafficking, sexual assaults, motorcycle gangs, etc.
Convicted and imprisoned for 12 months or more
In Australia on a visa and being convicted of a sexual offence against a child
The power to cancel visas allows the Minister to remove non-citizens who are in Australia and pose a threat to the Australian community. Recent visa cancellations were issued to overseas criminal offenders, biker gang members and associates, drug-related offenders and sex offenders. The Minister has mentioned that "If people have committed crimes against our country then their visas will be cancelled" and that "they should be removed from our shores as quickly as possible" in a statement to ABC News¹.
Why has there been an increase in visa cancellations?
The increase in visa cancellation numbers is a government response to national security concerns especially in the areas of organised crime and counter-terrorism. The government aims to target "organisations and individuals blatantly spreading discord and division" and "include stronger prohibitions on vilifying, intimidating or inciting hatred"².
The change in the name of the Department is also an indication of policy change. The name has changed from the Department of Immigration and Citizenship (DIAC) previously to the current Department of Immigration and Border Protection (DIBP). From 1 July 2015, DIBP and the Australian Customs and Border Protection Service will merge to form the Australian Border Force, signifying a stronger and tougher approach towards border protection³.
Comments by Chris Johnston – Principal Lawyer and Registered Migration Agent at Work Visa Lawyers
Character issues can be identified by DIBP in the following situations:
When you apply for a visa (including renewal of your Resident Return Visa – RRV)
When you arrive at an Australian port of entry and complete a declaration card
When you apply for citizenship
When you sponsor somebody for a visa (partner, family member)
If DIBP contacts you directly about your situation
If your legal matter goes to court and DIBP takes note of your case
If DIBP cross checks with local police and overseas law enforcement agencies databases and identifies visa holders with criminal offences
Even though recent cancellations are focused on organised crime, sex crimes and terrorism, it is possible that any person with criminal convictions outside of these offences can have their Australian visas revoked.
With recent security concerns heightening the level of border protection, expect more cancellations to happen. It is a good idea for all visa holders and applicants to stay out of trouble with the law in order to preserve your life and residence in Australia.
Source:
1. Hundreds of convicted criminals have visas revoked under Migration Act amendment
http://www.abc.net.au/news/2015-02-24/convicted-criminals-have-visas-cancelled/6254120
2. Prime Minister Tony Abbott outlines moves to revoke foreign fighters' citizenship, crack down on 'hate preachers'
http://www.abc.net.au/news/2015-02-23/abbott-announces-anti-terror-measures/6217608
3. Department of Immigration and Border Protection
http://www.immi.gov.au/News/Pages/new-australian-border-force.aspx
4. Minister for Immigration Media Releases
http://www.minister.immi.gov.au/peterdutton/2015/Pages/Two-criminals-removed-from-Queensland.aspx
http://www.minister.immi.gov.au/peterdutton/2015/Pages/irish-criminal-removed-from-australia.aspx
http://www.minister.immi.gov.au/peterdutton/2015/Pages/crackdown-foreign-criminals-bikies.aspx
This information is accurate on the 3 March 2015
Have You Been Asked to Respond to "Character" Concerns by DIBP? Do You Need Help in Relation to Your Current Australian Visa, Applying for an Australian Visa or Citizenship?
At Work Visa Lawyers we are experienced in assisting applicants with visa applications for Skilled Migration including Independent and State Sponsored visas, state sponsorship applications, Family Migration visas as well as employer-sponsored visas. We also assist applicants who have health or character concerns in a visa or citizenship application.
If you require further information regarding your Australia visa options you can contact us through:
(08) 7225 5091 or +61 8 7225 5091
or This email address is being protected from spambots. You need JavaScript enabled to view it.