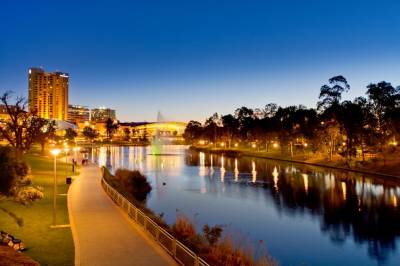 General Skilled Migration 190/489 - South Australian State nomination made easier for UK Canada NZ US and Rep of Ireland
Immigration SA has made it easier for citizens and current passport holders of exempt countries to apply for South Australian state nomination.
Exempt Countries include:
United Kingdom
Canada
New Zealand
United States of America
Republic of Ireland
If you are a citizen or passport holder of one of the listed exempt countries, you no longer need to provide an English test result (IELTS or OET) to Immigration SA regardless of Immigration SA's English requirement for your occupation.
If you are an International Graduate of South Australia and a citizen or passport holder of one of the listed exempt countries, you can also access the Immigration SA work experience waiver for 'available' occupations. See point eight under eligibility requirements for information on how to qualify for a work experience waiver.
Please note you may still require an IELTS or OET to gain additional points on the Department of Immigration and Border Protection (DIBP) points test. Additionally Skills Assessing Authorities and Registration / Licensing bodies in South Australia have their own English / work experience requirements so people from exempt countries need to ensure they can meet those requirements prior to applying for state nomination.
Source and date of accuracy:
Immigration SA:
https://www.migration.sa.gov.au/news%20and%20events
This information is accurate on the 16 September 2014. Immigration SA and DIBP will change requirements in an ongoing manner and all current requirements must be established prior to lodging an application.
Do You Need Help?
At Work Visa Lawyers we are experience in assisting applicants with the Expression of Interest, State Sponsorship and Visa application process for state sponsored subclasses 190 and 489. We can also assist with the Independent 189.
If you require further information regarding an application or your Australian visa optionsyou can contact us through:
(08) 7225 5091 or +61 8 7225 5091
or This email address is being protected from spambots. You need JavaScript enabled to view it.