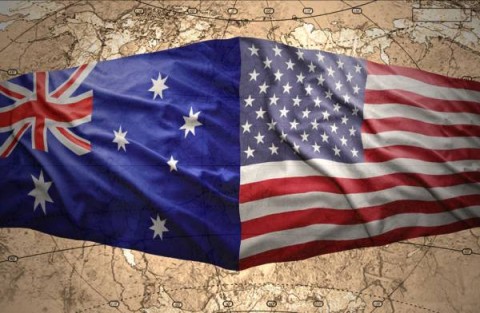 The election results are in. Many Americans are pondering their options. While Canada is a geographically closer option, Australia offers a practical and attractive option for US citizens looking to move abroad temporarily or permanently. In this article we explain the Australian visa options available to US citizens.
1) The Subclass 462 Work and Holiday Visa
The Work and Holiday visa is suitable for young Americans aged 18 to 30 years old. Currently there is an ongoing review to increase the age limit to 35 years of age but that is not in effect as yet. Other requirements for the visa are:
- holder of a secondary (high school) education certificate
- have approximately AUD 5000 available as travel funds
- hold travel health insurance
- be healthy and have no criminal records
The visa is a valid for 1 year and an extension for an additional year is possible if you have met specific work requirements, usually in specified high-needs industries in the regional areas of Australia.
While this visa is temporary for a minimum of 1 year and for a maximum of 2 years, you may be eligible to apply for other visas for further stay in Australia thereafter.
This visa is a fabulous opportunity for young Americans to visit and work in Australia, to see if they like what Australia has to offer.
2) Skilled Migration visas: Subclass 189 Skilled Independent, Subclass 190 Skilled Nominated, Subclass 489 Skilled Regional Sponsored
Australia needs skilled professional and technical workers. US citizens are in the right mould because of the following factors:
- excellent English abilities
- accredited and easily verifiable education qualifications and work references
- easier transition to an English and Western work environment and process
The upper age limit for these skilled visas is 49 years and below. You are likely someone who has completed a tertiary qualification and has worked a few years or more. These skilled visas are a pathway to Australian permanent residency, which will allow you and your family to live in Australia for as long as you want.
As a permanent resident of Australia you will be eligible for social benefits including cheaper education, universal healthcare (Medicare), welfare (criteria apply) and more.
Contact Work Visa Lawyers today to find out what if you are eligible for the skilled visas mentioned.
3) Employer Sponsored Visas – the 457 visa, ENS subclass 186 visa and RSMS subclass 187 visa
Do you work for a large multinational corporation in the United States? Does the company have an overseas office in Australia? If they do then you may look for an overseas transfer by being sponsored by the Australian office of your current employer.
While this would involve the endorsement and approval from your employer, this also means that you arrive in Australia with a job in hand.
The team at Work Visa Lawyers are able to provide dedicated visa services to the individual and professional corporate services to the sponsoring company. We ensure the best interests of both the employee and employer are catered to when applying for the employer sponsored visas.
4) Business innovation and investment visas – for current business owners and managers, investors and entrepreneurs
Australia welcomes successful business owners, investors and entrepreneurs on the rise. Visas available under this category include:
- Business Innovation and Investment (Provisional) visa (subclass 188) which includes:
- the Business Owner stream
- the Investor stream
- the Significant Investor stream
- the Premium Investor stream
- the Entrepreneur stream
- Business Talent (Permanent) visas (subclass 132)
Business visas to Australia can be complex and you will need a detailed assessment before submitting an application. The experienced Registered Migration Agents at Work Visa Lawyers are able to assist you with the initial eligibility assessment and handling the complex visa application on your behalf in an efficient manner. Contact us today to learn more.
While the above lists the most common Australian visas for US citizens looking to move abroad, there may be other visa options including student visas, distinguished talent visas and so on. Each individual and family have their own circumstances, therefore it is best that you speak to a Registered Migration Agent to discover your options first before deciding what is best for you and your family in the short and long term.
Sources:
https://www.border.gov.au
Comments by Chris Johnston – Principal Lawyer and Registered Migration Agent at Work Visa Lawyers
Australia is an ideal destination for US citizens looking to explore and discover a different country. The people, culture and environment is not vastly different from the United States so there will be less of a culture shock to Americans looking to move. Australian cities also consistently rank high in the top ten among the world's most liveable cities, or cities with the highest quality of life.
Work Visa Lawyers has already started to receive enquiries from new and past clients about Australian visa options to move to or remain in Australia. Get in touch with us today to speak about how Work Visa Lawyers can assist with your intentions to make Australia your temporary or permanent home.
This information is accurate on 10 November 2016
Do you need help with an Australian visa application?
At Work Visa Lawyers we are experienced in assisting applicants in all matters relating to Australian visa applications. Our areas of expertise include Skilled Migration visas, Business Skills Migration visas, Employer Sponsored Work Visas, Partner and other Family Migration visas as well as the Administrative Appeals Tribunal (AAT) Review, Judicial Review and Ministerial Intervention.
If you require further information regarding your Australia visa options you can contact us through:
(08) 8351 9956 or +61 8 8351 9956
or This email address is being protected from spambots. You need JavaScript enabled to view it.