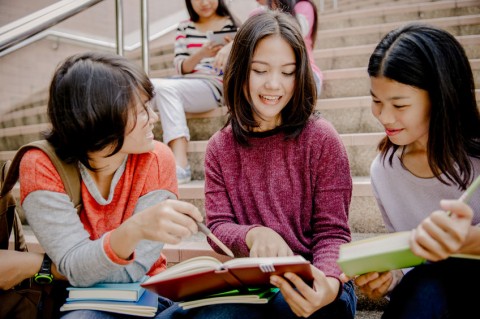 Key terms: Australian Student Visa - Subclass 500 - Visa application requirements - financial evidence - Genuine Temporary Entrant (GTE) criterion
The Department of Immigration and Border Protection (DIBP) has announced that the immigration risk rating for all education providers and countries will be updated on 31 March 2017. The immigration risk rating determines the financial, English and other evidences required for the student visa application under the Simplified Student Visa Framework (SSVF).

The DIBP has used data of student visa applications lodged between 1 January to 31 December 2016 to assign new immigration risk ratings to education providers and countries. It is also mentioned that the next update will happen in September 2017, using application data from 1 July 2016 to 30 June 2017.

To determine the type of financial, English and other evidence required for your student visa application you will need to use the online Document Checklist Tool which can be found on the Subclass 500 Student Visa webpage on the DIBP website.

If you need clarification on the evidence required or your circumstances, please contact a Registered Migration Agent to know more before applying. You need to be aware of the new requirements (if any) when you lodge your student visa application after 31 March 2017.
---
Sources:

http://www.border.gov.au/Trav/Visa-1/500-



Comments by Chris Johnston – Principal Lawyer and Registered Migration Agent at Work Visa Lawyers

It looks like the DIBP will be having a periodic revision of the immigration risk ratings for the Student visa programme. This may be a response to the media reports of student visa scams by education providers 1-2 years ago.

While the immigration risk rating affects the type of evidence required, you are reminded that the basic requirements for the student visas include financial capacity, English and also the meeting of the Genuine Temporary Entrant (GTE) criteria. At Work Visa Lawyers we have received an increase of enquiries from applicants who have had their student visa applications refused. Most of the refusals were on the grounds of not meeting the GTE requirements so I would recommend paying attention to meet the GTE requirements in addition to financial and English requirements.

This information is accurate on 28 March 2017

Do you need help with an Australian visa application?

At Work Visa Lawyers we are experienced in assisting applicants in all matters relating to Australian visa applications. Our areas of expertise include Skilled Migration visas, Business Skills Migration visas, Employer Sponsored Work Visas, Partner and other Family Migration visas as well as the Administrative Appeals Tribunal (AAT) Review, Judicial Review and Ministerial Intervention.

If you require further information regarding your Australia visa options you can contact us through:

(08) 8351 9956 or +61 8 8351 9956

or This email address is being protected from spambots. You need JavaScript enabled to view it.