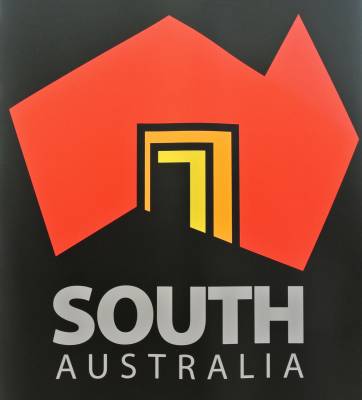 2018 UPDATE:
Australian SkillSelect Round Results September/August 2018 - Skilled Independent & Regional Visa Occupation Lists
Since 1 July 2015, Immigration South Australia (SA) has implemented a Supplementary Skilled List in addition to the normal State Occupation List as part of its state sponsorship programme. The Supplementary Skilled List includes all occupations that are not on the SA State Occupation List but are on the Federal Consolidated Skilled Occupational List (CSOL). Some of the occupations that can be accessed on the Supplementary Skilled List include:
Generic business professionals such as Marketing, Advertising and HR professionals – Marketing Specialists, Marketing Managers, Recruitment Consultants, Commodities Traders
Management Consultants and Policy Analysts
Sales Representatives – Medical, ICT or Industrial
Education professionals for example Lecturers, primary and secondary School Teachers
Engineering Technicians
Tradesworkers – Toolmakers, Florists, Sound Technicians, Interior Decorators, etc.
Who will benefit from the South Australia Supplementary Skilled List?
The SA Supplementary Skilled List is helpful for the following people:
Applicants with occupations that are not suitable for a Skilled-Independent Subclass 189 visa, i.e. the nominated occupation is not on the Federal Skilled Occupation List (SOL)
The applicant's nominated occupation does not have a state or territory available to sponsor for a Skilled Sponsored Subclass 190 visa or a Skilled Regional Sponsored Subclass 489 visa
That is great! How can I access the South Australia Supplementary Skilled List?
An applicant can access the Supplementary Skilled List if they can meet one of the following conditions:
Click on the links above to find out more details from the Immigration SA website. Applicants will still need to fulfil the general state sponsorship requirements.
Is it possible to accumulate 80 points for the Skilled Migration Points Test?
Typically most skilled applications claim 60 to 70 points for their applications. To claim 80 points applicants are likely to have Superior English ability, age between 25 and 32 years and have Australian studies or a PhD. Here is an example:
| | |
| --- | --- |
| Age (25 – 32 years) | 30 |
| Work Experience (8 years) | 15 |
| Superior English (IELTS 8 or equivalent) | 20 |
| Qualifications comparable to an Australian Bachelor's degree | 15 |
| Australian Studies | 5 |
| Australian Studies in a Regional Area | 5 |
| SA State Sponsorship (190) | 5 |
| TOTAL | 95 |
As demonstrated above it is possible to achieve the 80 points required with some room for manoeuvre.
Comments by Chris Johnston – Principal Lawyer and Registered Migration Agent at Work Visa Lawyers
At a recent meeting with Immigration SA, it was interesting to find out that there were a lot of applications submitted for the Supplementary Skilled List occupations under the claims for 80 points or more. As the only state sponsorship authority willing to consider all occupations on the CSOL, it is not surprising that many applicants now flock towards SA to obtain state sponsorship. However, applicants should thoroughly check and make sure that they can meet the points claimed to ensure a successful state sponsorship application.
Applicants should also consider the other criteria to access the Supplementary Skilled List. The current South Australian employment and chain migration criteria will definitely be useful for temporary overseas workers in SA and the relatives of Australian permanent residents in SA.
If the large numbers of applications submitted to Immigration SA thus far are all eligible, we might see Immigration SA suspend certain occupations for state sponsorship as some of the occupations will hit the state planning numbers for the fiscal year. It would be best to apply as soon as possible. Contact us now to find out if you can apply for SA state sponsorship.
Source:
This information is accurate on 4 August 2015
Do you need help with an Australian visa application?
At Work Visa Lawyers we are experienced in assisting applicants in all matters relating to Australian visa applications, including state sponsorship applications. Our areas of expertise include Skilled Migration visas, Business Skills Migration visas, Employer Sponsored Work Visas, Partner and other Family Migration visas as well as Migration Review Tribunal, Judicial Review and Ministerial Intervention.
If you require further information regarding your Australia visa options you can contact us through:
(08) 7225 5091 or +61 8 7225 5091
or This email address is being protected from spambots. You need JavaScript enabled to view it.