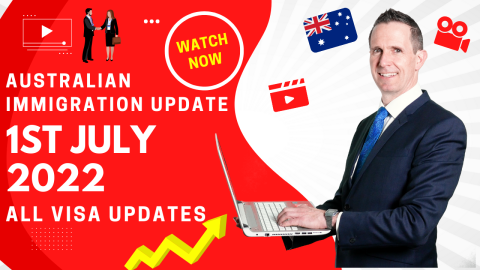 Today's blog will talk about the latest news about Australian immigration updates on the 1st of July.
New Financial year 2022-2023 has started with many positive changes. Some Visa streams and concessions will be available for applicants to apply after 1st of July 2022.
This includes some key changes for certain visa subclasses in response to the covid-19.
Changes have been made is to address the skills shortage in some fields and supporting the economic recovery post pandemic.
Those changes we will cover in this Australian Immigration news are:
- TSS 482 Visa Short Term to PR 186 Visa
- Predictions on Employer Sponsored Visa Programs in new Financial year 2022-23
- Temporary Graduate Visa 485 Changes with Concession in Skill Assessment and New 485 Visa Replacement Stream
- Visa 462 with additional countries and a 30% increase in cap for some countries
- Visa Application Charge to be increased 3%
- Global Talent Visa High Income threshold changes
- State Nomination Visa 491, Visa 190 Updates
These are changes made available after 1st July 2022 and any news in Australian immigration in the last 2 weeks before the financial year 22-23 starts.
We will be making more updates blogs and Australian Immigration news videos once new policy announces.
Let's get into the changes made in July 2022.
Subclass 485 – Skilled Occupation concession
There is no requirement of occupation to be in the medium- and long-term skilled list for temporary graduate visa 485 after 1st July 2022.
This benefits a lot of VET students who have done any 2-year course or going to complete it soon in the next financial year.
The concession allows applicants to live and work unlimited in Australia for a further temporary period
Please be minded that this amendment only applies until 30 June 2023.
Any application out of June 2023 will not be eligible for the concession.
Subclass 485 – New Replacement stream
If you were unable to stay in Australia during pandemic while holding a 485 visa, you might be eligible for the 485-replacement stream.
The full period is counted from 1 February 2020 to 14 December 2021.
This 485-replacement visa applies to 485 visa holders who:
Were outside Australia when the 485 visa was granted. Then you entered Australia and departed Australia on that visa within any period before 15 December 2021.
Were in Australia when the 485 Visa was granted and outside Australia while holding that visa at any time between 1 February 2020 and 14 December 2021.
Secondary Visa holders who were granted with the eligible person will also be eligible for the replacement stream
This stream will not be open for persons who were already on second visa 485 holders in post-study work stream.
SC 462 Updates - Lodgement changes PRC + Mongolia and Brazil
From 1 July. There will be a 30% cap increase for the 22-23 financial year.
That leads to changes in number of places available to working holiday makers for several countries.
Congratulations Brazil and Mongolia to be the next members eligible for 462 Working Holiday Visa.
Applicants from both countries must be no more than 30 years of age and completed at least 2 years post-secondary study.
Brazilians are not required to show government support for the grant of visa while it is required for Mongolians.
The age limit for Italian and Danish citizens increases by 5 years to a cap at 35 years of age
SC 482 Short term to PR 186 Visa
From 1st July, TSS 482 Short term visa holders can apply for temporary residence transition visa 186
It lets skilled workers who are nominated by their employer to live and work in Australia permanently.
This could be a start of a more accessible permanent residency pathway under the new labor government.
Age limit exemptions for the legacy 457 visa holders will be applied.
Read more about 482 short term to PR 186 Visa here >>
More details about this concession can be found in the video below.
Predictions on Employer Sponsored Visa program
Australia is facing a sever skills shortage in many industries like health or construction.
We expect to see a 482 visa is going to play an important role in the next few years in recover Australian economy
A 36% jump in the Employer Sponsored planning levels will likely show a resurgence in financial year ending 2023.
More details for new financial year allocations for skilled migration program are listed here >>
The DAMAs are continuing to be a key area for innovation in regional area
We expect to see these programs serving the shortages that are keenly felt in regional areas in the care (aged, disability and child) sectors.
The concessions they contain are a great benefit for their regional areas and skilled migrants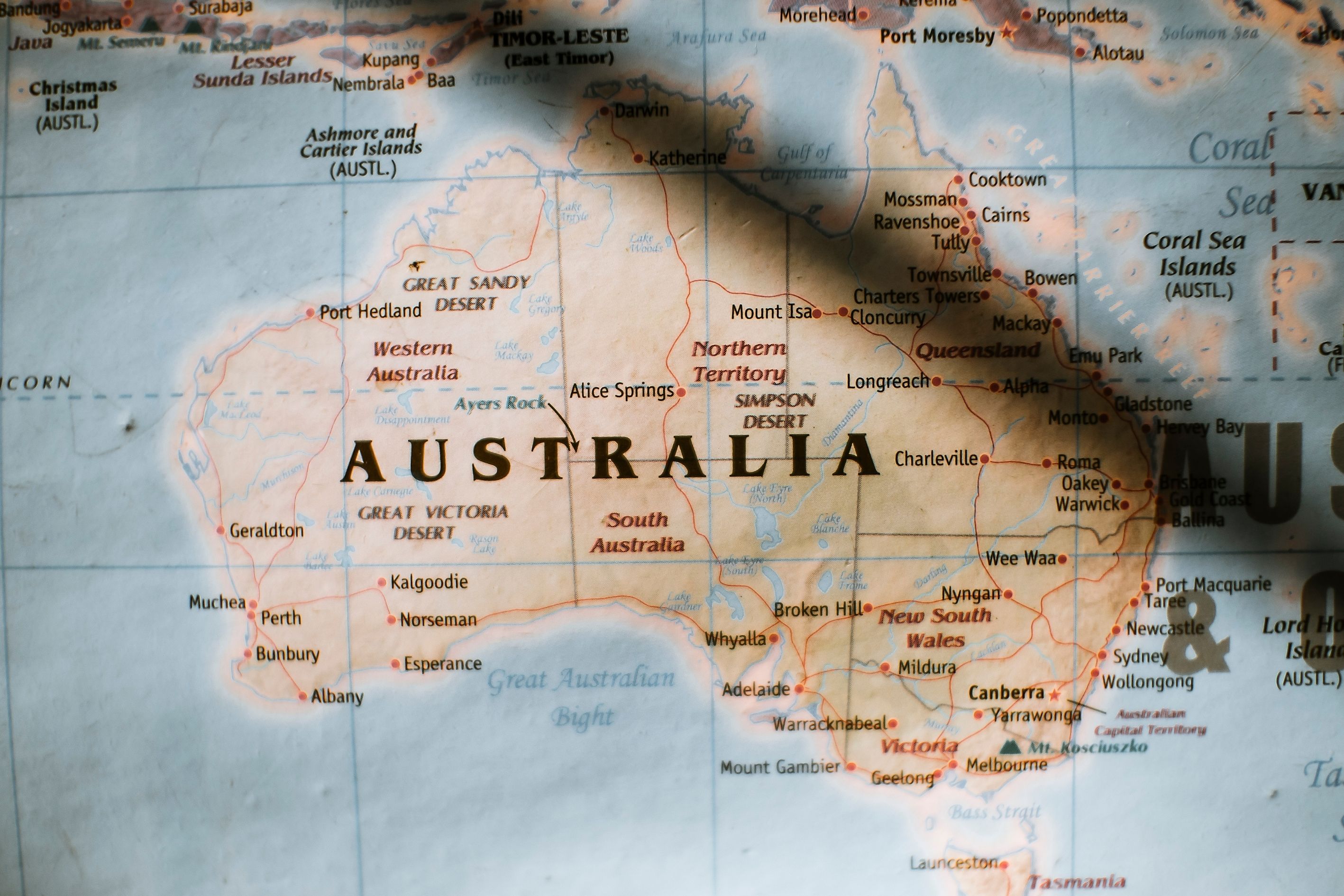 State Nomination Visa 491 and 190 updates July 2022
Most states remain close and waiting for allocation to update their migration settings.
It should be brought out during this July.
Everyone is looking forward to the new updates on state nomination
Please subscribe to our Work Visa Lawyers YouTube channel to keep updated with Australian Immigration news.
The good news is that WA will join SA, NSW, ACT and Tasmania to start taking offshore applicants.
Overseas applicants will be assessed with onshore applicants against WA's ranking system
WA also expanded its occupation list with over 300 occupations becoming available.
Through the Schedule 1 stream, the applicant is not required to be residing in WA, but only needs an ongoing job offer for the next 12 months.
Student Visa 500 News 2022- Approval from Minister before changing courses
Condition 8208 is the new condition applies to student visa 500 holders who would like to change their course or thesis that relating to critical technology. This condition requires 500 visa holders to get the permission from the Minister.
This only applies to post graduate students who are undertaking research degrees at masters or doctoral levels.
Job Ready Program for TRA skill assessment for skilled visas Australia
From 1 July 2022, the Job Ready Program (JRP) only has 3 steps.
The Job Ready Program is for VET Graduates who have completed a trade course under Australian Qualification Framework such as Cook, Chef, Motor Mechanic or Tiler, to name a few.
Before July 2022, there are 4 steps in Job Ready Program and the provisional skill assessment (step 1) has been eliminated.
For any application after July 2022, you only need to contact 3 steps for Job Ready Program from TRA
Visa Application Charge increases by 3%
Visa application charges have increased from 1 July 2022 by 3% in line with the consumer price index increase.
That could mean Visa application charge of some partner visa is up to 8,085 AUD.
Global Talent Visa High Income Threshold Changes in 2022-2023 Program Year
For this program year, Australia's Fair Work Commission raised the High-Income Threshold to AUD $162,000 per annum starting 1 July 2022. This will be the new income threshold requirement for Global Talent Visa Australia in the new financial year 2022-23
We will make a video about this and how it will affect your application if you have submitted before July 2022.
We will update more on the 491 visa income threshold requirement to 191 Visa permanent residency.
Full article about Global Talent Visa high-income threshold changes here >>
What can we expect after 1st July from labor government and migration planning levels?
1 July also marks the resetting of places in the migration program, presenting new opportunities for migrants.
The various pathways for skilled workers to enter Australia are about to rise by more than 30,000 places.
Please see video above about the full details of the migration planning levels in 2022-2023
They have announced that addressing visa backlogs is its priority now.
This is good news for skilled migrants who have been waiting for their visa for 1 or 2 years.
Labor government has also outlined an intention to focus on permanent residency pathway to deal with insecurity of temporary migration
However, It may take some time to actually change the system and get some positive results.