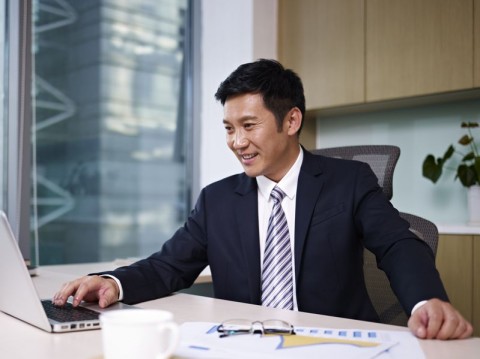 Accounting & ICT Professionals need more than 60 points
The SkillSelect invitation round results has been released on 18 January 2017. Based on the result, we can see that the majority invitations by points score are given to the Skilled - Independent (subclass 189) visa applicants. Whilst the Skilled - Regional Provisional (subclass 489) visa requires the same minimum point score of 60 as the 189 visa, it is evident that 189 visa applications gets the priority invitation.
In the last invitation round, Accountants require 70 points score while ICT Professional requires 65 points. The list of ICT Professional are as follows:
225211 - ICT Account Manager
261111 - ICT Business Analyst
225212 - ICT Business Development Manager
313112 - ICT Customer Support Officer
135199 - ICT Managers nec
135112 - ICT Project Manager
263211 - ICT Quality Assurance Engineer
621211 - ICT Sales Assistant
225213 - ICT Sales Representative
262112 - ICT Security Specialist
263299 - ICT Support and Test Engineers nec
263212 - ICT Support Engineer
313199 - ICT Support Technicians nec
263213 - ICT Systems Test Engineer
223211 - ICT Trainer
Read more on the current crisis for Accountant looking to apply for skilled migration or find out more on the requirements of 70 points to receive an invitation to apply.
How to get extra points? Consider a Professional Year
With the challenge to achieve the required points and the limited invitation to apply, applicants could sign up for the Professional Year Program where successful completion could provide 5 migration points.
One of the Professional Year Program providers being Navitas Professional who is the only provider able to offer the Australian Computer Society (ACS) Professional Year Program, Engineers Australia's Professional Year in Engineering and Skilled Migration Internship Program - Accounting (SMIPA) nationwide.
The Navitas Professional Year Program is a professional development program combining formal learning and an Australian internship placement. The program gives international graduates the skills to gain employment and excel in their chosen field. Successful completion provides eligibility for migration points towards permanent residency.
Currently there is an extra Professional Year (PY) class available in February at the Navitas Adelaide campus – last chance for the Early Bird discount! The 5th February intake at Navitas is full. Due to high demand, Navitas is running an additional February class commencing Monday 20th February 2017 for Engineering, Accounting and IT graduates. The 20th February intake is the last opportunity to get both the Early Bird discount and scholarship* for SMIPA (Accounting) and ACS (IT) candidates. Don't miss it!!!
Please contact Navitas at http://navitas-careers-and-internships.com/ for more information.
Source:
http://www.border.gov.au/WorkinginAustralia/Pages/18-january-2017-round-results.aspx
http://navitas-careers-and-internships.com/
This information is accurate on 3 February 2017
Do you need help with an Australian visa application?
At Work Visa Lawyers we are experienced in assisting applicants in all matters relating to Australian visa applications. Our areas of expertise include Skilled Migration visas, Business Skills Migration visas, Employer Sponsored Work Visas, Partner and other Family Migration visas as well as the Administrative Appeals Tribunal (AAT) Review, Judicial Review and Ministerial Intervention.
If you require further information regarding your Australia visa options you can contact us through:
(08) 8351 9956 or +61 8 8351 9956
or This email address is being protected from spambots. You need JavaScript enabled to view it.