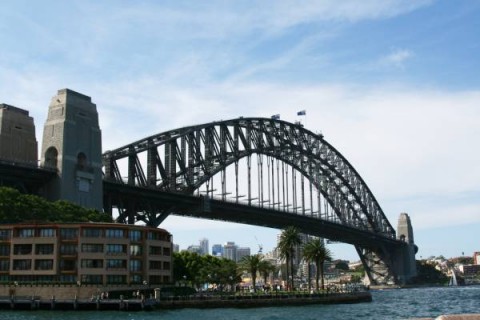 The state of New South Wales (NSW) has announced its state nomination criteria for the Entrepreneur visa. This makes NSW the first state or territory to start accepting applications for nomination under the Entrepreneur visa. No other Australian state or territory has published their criteria as yet.
The NSW criteria is summarised as below:
- You will need to meet the eligibility criteria as outlined by the Department of Immigration and Border Protection
- You must submit a business plan detailing your entrepreneurial venture
- The NSW State Department must approve your business plan and be satisfied that the outlined venture will develop an enterprise or business in NSW, or commercialise a product or service in NSW
- You must have sufficient assets for settlement in NSW
You should also read up on the additional explanation provided by the NSW State Department about the complying entrepreneurial activity and acceptable funding here.
As described by the NSW State Department:
"NSW Entrepreneur visa nomination criteria continue to demonstrate our commitment to make Sydney and NSW a competitive business migration destination by making it simple and easy for potential Entrepreneur visa applicants."
"As Australia's capital of innovation, NSW is committed to making it easier for talented entrepreneurs to migrate and settle in Sydney and NSW."
If you need further clarification about the NSW state nomination criteria for the Entrepreneur Visa you can arrange a meeting with the multilingual Business Migration Relationship Officers in the NSW State Department. You will be able to contact them by:
Email: This email address is being protected from spambots. You need JavaScript enabled to view it.
Call: +61 (2) 9934 0704 (9:00 am – 5:00 pm AEDT Monday to Friday).
Alternatively contact Work Visa Lawyers to assess which business or investment visa option is more appropriate for your circumstances. Our Registered Migration Agents are familiar with all business and investment migration visa options, and will be able to explain the visa requirements and application procedures to you.
Sources:
http://www.industry.nsw.gov.au/live-and-work-in-nsw/visas-and-immigration/business-migration/state-nominated-visa-categories#1
http://www.industry.nsw.gov.au/__data/assets/pdf_file/0004/92479/entrepreneur-visa-criteria.pdf
Comments by Chris Johnston – Principal Lawyer and Registered Migration Agent at Work Visa Lawyers
New South Wales has acted swiftly to attract more investment into the state. As the number one business and investment migration destination in Australia, the quick action to establish and announce the nomination criteria will further attract entrepreneurs to set up in New South Wales.
The criteria announced are very generous and do not add more difficulty above the Department of Immigration and Border Protection (DIBP) requirement. The big benefit may be those who assist with writing business plans as a strong business plan is essential for a NSW nomination approval.
The remaining Australian states and territories need to launch their nomination process as soon as possible before the majority of eligible entrepreneurs head to New South Wales under the Entrepreneur visa. Otherwise they might have to introduce a looser requirement to attract entrepreneurs at a later stage.
This information is accurate on 28 October 2016
Do you need help with an Australian visa application?
At Work Visa Lawyers we are experienced in assisting applicants in all matters relating to Australian visa applications. Our areas of expertise include Skilled Migration visas, Business Skills Migration visas, Employer Sponsored Work Visas, Partner and other Family Migration visas as well as the Administrative Appeals Tribunal (AAT) Review, Judicial Review and Ministerial Intervention.
If you require further information regarding your Australia visa options you can contact us through:
(08) 8351 9956 or +61 8 8351 9956
or This email address is being protected from spambots. You need JavaScript enabled to view it.