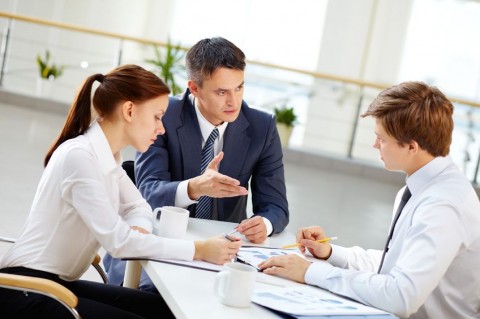 Key terms: Migration Policy Changes – Employer Sponsored Visas – Subclass 187 RSMS – Subclass 186 ENS – English Requirements – Age Requirements – STSOL – MLTSSL

By now most will know that the permanent employer sponsored visas will see changes being introduced on 1 July 2017 and in March 2018. The changes announced will affect the following visas:
the subclass 186 Employer Nomination Scheme (ENS) visa
the subclass 187 Regional Sponsored Migration Scheme (RSMS) visa
We have received many enquiries in relation to the changes, with many confused between what changes are happening on 1 July 2017 and March 2018. To help you understand the changes better here are the top 10 questions about the permanent employer sponsored visa changes answered.
1) Do the 457 visa occupation caveats apply to the permanent employer sponsored visas?
No. The occupation caveats are only applicable to 457 visa applications.

2) Do the Short Term Skilled Occupations List (STSOL) and the Medium and Long Term Strategic Skills List (MLTSSL) apply to the subclass 187 RSMS visa?

No. For the RSMS visa you can nominate any occupation that is ANZSCO level 1 to 3, as specified on the applicable legislative instruments.

3) I have a RSMS or ENS visa application lodged before the changes! Will my visa be refused?

Do not worry. RSMS or ENS visa applications lodged before 19 April 2017 will not be affected, even if the nominated occupation is no longer on the STSOL or MLTSSL.


4) Which occupation list applies if I am applying for the ENS visa using the Direct Entry pathway?

Your occupation can be on the STSOL or the MLTSSL.

5) I am on the 457 visa and was going to apply for the Temporary Residence Transition (TRT) pathway for the ENS. Am I affected by the changes?

You will be able to apply for the ENS TRT pathway if you meet the visa application requirements. The ENS TRT application is not affected by occupation lists.


6) Will there be further changes to the STSOL or MLTSSL occupation lists?

Yes. The Department plans to review and change the lists every 6 months as a regular update. It is expected that there will be changes on 1 July 2017.


7) Are there any changes to the English requirements for the RSMS and ENS visa applications?

Yes the English language requirements will change on 1 July 2017. Applicants applying for the Temporary Residence Transition pathway will need to meet "Competent" English ability (IELTS 6.0 across all components, or equivalent), the same as Direct Entry pathway requirements.


8) What other changes are there if I am looking to apply for the RSMS or ENS visa on or after 1 July 2017?

Besides the higher English requirements for TRT pathway applicants, Direct Entry pathway applicants will need to be below the age of 45.


9) In general what are the changes happening for the permanent employer sponsored visas in March 2018?

The ENS and RSMS visas will have new requirements, such as:

- age limit of 45 years

- the nominated occupation must be on the MLTSSL (additional occupations may be approved for regional areas)

- annual salary no lower than the Temporary Skilled Migration Income Threshold (TSMIT) which is currently $53,900

- at least 3 years relevant work experience

- the TRT pathway will require at least 3 years on the new Medium Term Temporary Skills Shortage (TSS) visa


10) I am a 457 visa holder and I will not meet the two years required for the TRT pathway before March 2018. What should I do?

Each individual occupation, qualification and work experience may mean different options for different applicants. It is best to book a consultation with our Registered Migration Agents to understand your situation and how the announced changes may or may not affect you. Contact us today to know more.


Need to know more about the changes? Contact Work Visa Lawyers to discuss further.


Sources:

Department of Immigration and Border Protection

This information is accurate on 9 June 2017


Do you need help with an Australian visa or citizenship application?

At Work Visa Lawyers we are experienced in assisting applicants in all matters relating to Australian visa applications. Our areas of expertise include Skilled Migration visas, Business Skills Migration visas, Employer Sponsored Work Visas, Partner and other Family Migration visas as well as the Administrative Appeals Tribunal (AAT) Review, Judicial Review and Ministerial Intervention. We have also assisted applicants with Australian citizenship applications, especially for those with unusual circumstances.

If you require further information regarding your Australia visa or citizenship options you can contact us through:

(08) 8351 9956 or +61 8 8351 9956

or This email address is being protected from spambots. You need JavaScript enabled to view it.