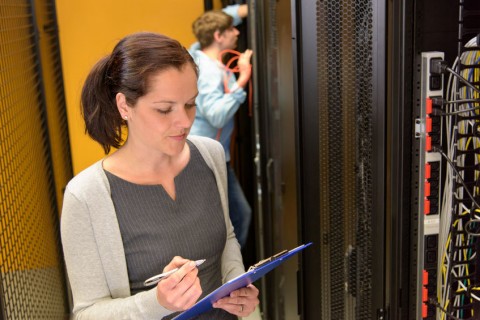 Updated numbers for occupation ceilings under the SkillSelect Programme!

Every year the Australian migration programme sets an occupation ceiling for each skilled occupation on the Skilled Occupation List (SOL). The occupation ceiling limits the number of invitations (Invitation to Apply) which can be issued to a particular occupation under the SkillSelect programme.

As of 31 March 2017 two groups of occupations have met their respective occupation ceilings and will no longer receive further invitations for this programme year. The two groups of occupations are:

· Other Engineering Professionals (ANZSCO Group 2339)

· Computer Network Professional (ANZSCO Group 2631)

If your nominated occupation is from the ANZSCO Group above, you will not receive an Invitation to Apply (ITA) until the invitation rounds from 1 July 2017 onwards.

The occupation ceilings apply to the subclass 189 Skilled Independent Visa and subclass 489 Skilled Regional Sponsored Visa (Relative) categories. State or Territory Nominated visas (subclass 190 and 489), Employer Sponsored (subclass 457, ENS 186 and RSMS 187) or Business Innovation and Investment visa subclasses are not subject to the occupation ceilings.

Other Occupation Groups nearing their Occupation Ceilings

There are many other occupation groups which are reaching the occupations ceilings. The following groups may be reaching their ceilings in the next rounds of invitations:


| | | |
| --- | --- | --- |
| ANZSCO Group | Occupation Ceiling | Invitations to Date |
| 2211 – Accountants | 2500 | 2296 |
| 2212 – Auditors, Company Secretaries and Corporate Treasurers | 1413 | 1265 |
| 2331 – Chemical and Materials Engineer | 1000 | 599 |
| 2332 – Civil Engineering Professionals | 2174 | 1428 |
| 2333 – Electrical Engineers | 1254 | 742 |
| 2334 – Electronics Engineers | 1000 | 879 |
| 2335 – Industrial, Mechanical and Production Engineers | 1539 | 1467 |
| 2611 – ICT Business and Systems Analyst | 1482 | 1440 |
| 2613 – Software and Applications Programmers | 5662 | 5198 |
| 2633 – Telecommunications Engineering Professionals | 1000 | 796 |
| | | |
Sources:

http://www.border.gov.au/Trav/Work/Skil#tab-content-3
Comments by Chris Johnston – Principal Lawyer and Registered Migration Agent at Work Visa Lawyers

As the migration programme year 2016-17 comes close to its end the planning numbers or quotas for certain occupations or visa subclasses may be filled. Applications affected by such scenarios will need to wait until 1 July 2017 or later to receive further progress on the application.

Applicants who are keen to move on with their visa application can consider applying for state nomination or sponsorship, as the state nominated visas are not subject to the occupation ceilings. It is however important to note the requirements and obligations of the state sponsorship before applying.

This information is accurate on 31 March 2017
Do you need help with an Australian visa application?

At Work Visa Lawyers we are experienced in assisting applicants in all matters relating to Australian visa applications. Our areas of expertise include Skilled Migration visas, Business Skills Migration visas, Employer Sponsored Work Visas, Partner and other Family Migration visas as well as the Administrative Appeals Tribunal (AAT) Review, Judicial Review and Ministerial Intervention.

If you require further information regarding your Australia visa options you can contact us through:

(08) 8351 9956 or +61 8 8351 9956

or This email address is being protected from spambots. You need JavaScript enabled to view it.