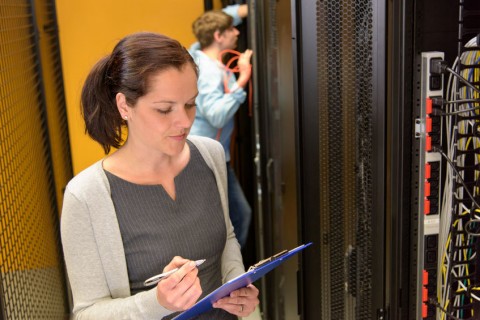 The state of Victoria has announced a few updates to their state nomination occupation list and business visa nomination requirements. Here is a summary of the updates.
ICT Occupations no longer available for state nomination
The following ICT occupations are no longer accepted for state nomination from Victoria:
135112 ICT Project Manager
261111 ICT Business Analyst
261112 Systems Analyst
261311 Analyst Programmer
261312 Developer Programmer
261313 Software Engineer
261314 Software Tester
261399 Software and Applications Programmers nec
262111 Database Administrator
262112 ICT Security Specialist
263111 Computer Network and Systems Engineer
The temporary suspension of sponsorship for the ICT occupations above will last until 6 March 2017.
Occupations removed from Victoria state nomination occupation list
The following occupations are no longer eligible for sponsorship from the state of Victoria:
234411 Geologist
234412 Geophysicist
Updates to the Business Innovation and Investment visas for Victoria
The Victorian Government has announced the following changes to the business innovation and investment visas nominated by the state government of Victoria.
Approval from Victorian Government no longer required for change in complying investments
A new application form for the subclass 888 Significant Investor Visa will be available in early 2017
Significant investor visa holders nominated by Victoria are reminded to notify the state government when they arrive in Victoria
The application form for the recently launched subclass 188 Entrepreneur Visa is now available on the LiveInVictoria website
The factsheet about the Entrepreneur Visa for Victoria is available here
A new application form for the subclass 888 Investor Visa stream will be available in early 2017
Additionally the Victoria Skilled and Business Migration Programme Department will be closed on the following dates:
Boxing Day public holiday: Monday 26 December 2016
Christmas Day public holiday: Tuesday 27 December 2016
New Year's Day public holiday: Monday 2 January 2017
Sources:
http://www.liveinvictoria.vic.gov.au/about-us/news#.WEX_m_l9670
Comments by Chris Johnston – Principal Lawyer and Registered Migration Agent at Work Visa Lawyers
As 2016 comes to a close State and Territory departments may start looking at planning numbers and introduce a temporary suspension of nomination for certain occupations, or announce higher requirements for occupations which have a high number of applications. Visa applicants are advised to obtain state nomination from the relevant State/Territory as soon as possible before changes are introduced.
This information is accurate on 6 December 2016
Do you need help with an Australian visa application?
At Work Visa Lawyers we are experienced in assisting applicants in all matters relating to Australian visa applications. Our areas of expertise include Skilled Migration visas, Business Skills Migration visas, Employer Sponsored Work Visas, Partner and other Family Migration visas as well as the Administrative Appeals Tribunal (AAT) Review, Judicial Review and Ministerial Intervention.
If you require further information regarding your Australia visa options you can contact us through:
(08) 8351 9956 or +61 8 8351 9956
or This email address is being protected from spambots. You need JavaScript enabled to view it.