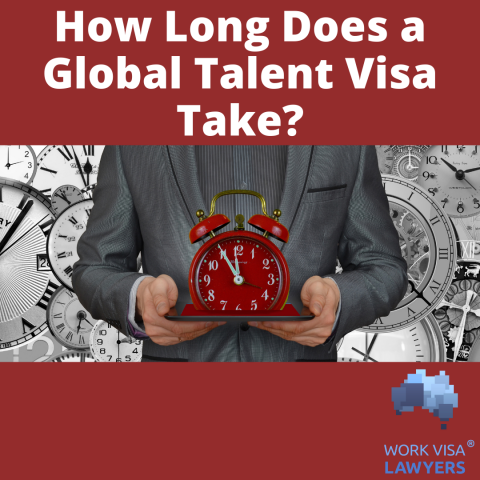 At Work Visa Lawyers, we understand that the Government's processing times are important to your expectations and how you plan your life. Unfortunately, as with all visa processes, these are difficult to predict and are never guaranteed. We write about our experiences across many Global Talent visa applications, to help you to gain an understanding of the processing times which might lie ahead if you choose to pursue a Global Talent visa.
The Global Talent visa is this year's most popular visa. For the right candidate, it is an extremely fast and easy way to gain permanent residency in Australia, even in a pandemic!
If you think you are eligible to apply for a Global Talent Visa, take 5 minutes to complete our free online Global Talent assessment form.
Our lawyers and registered migration agents will assess your eligibility and get back to you.
What is the Application Process for the Global Talent visa?
EOI

Step 1 is to submit an Expression Of Interest (EOI). This involves answering some simple questions about your identity, employment, income, and your area of talent.



Application

If your EOI is well received, the Department of Home Affairs will invite you to submit a visa application. This is a more detailed submission in which you will need to provide evidence about your character, travel history, and family.
How long will the EOI stage take?
We are seeing EOIs processed in two different ways:
Very fast (1-2 months); or
Slower* (9-11 months).
It is difficult to predict which stream your application will fall into as the Department has not given any definitive guidelines or advice about this, but if you can prove indisputably you meet all the requirements for the visa, you are likely to be processed much more quickly.
*We should note that "Slower" is a relative term. The Global Talent visa is, even at its slowest, one of the fastest visas in Australia. Many others are waiting years to get a response!
How long will the visa application take?
If you are lucky enough to receive an invitiation and then you have submitted your application, things move much more quickly.
In our experience, the only thing which can make processing take more than 1 week is the Immigration Health Examination.
While the My Health Declaration platform used to allow for the completion of medical examinations before lodgement of an Australian visa, this process has been closed down during the COVID-19 pandemic.
To minimise this, you can often "hold" a booking with your nearest panel physician, even before you've lodged your visa. The availability of this depends on your local panel physician.
Can I Get a Global Talent Visa Faster?
The Global Talent is already one of the fastest visa options available but for some appllicants it can go even faster! The Federal Government has directed the Department of Home Affairs to give processing priority to applicants who are either:
"highly desirable by the Government"; or
coming to Australia from Hong Kong.
"Highly desirable" in this context means:
earning above, or able to earn above the Fair Work High Income Threshold (AUD $158,500 per annum); and
specialising in one of the target sectors.
The current target sectors are:
Resources
Agri-food and AgTech
Energy
Health industries
Defence, advanced manufacturing and space
Circular economy
Digitech
Infrastructure and tourism
Financial services and FinTech
Education
Summary
The Global Talent visa grants immediate Australian permanent residency and permits you to fly in to the country, even with the borders closed. It is a very fast visa when compared to almost every other option in Australia. If you are a top candidate, you may have your Global Talent visa within a month.
Author: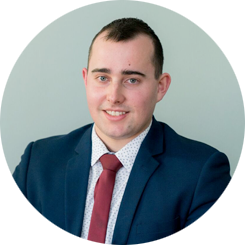 Luke Edwards, Immigration Lawyer, Work Visa Lawyers
Do you need help?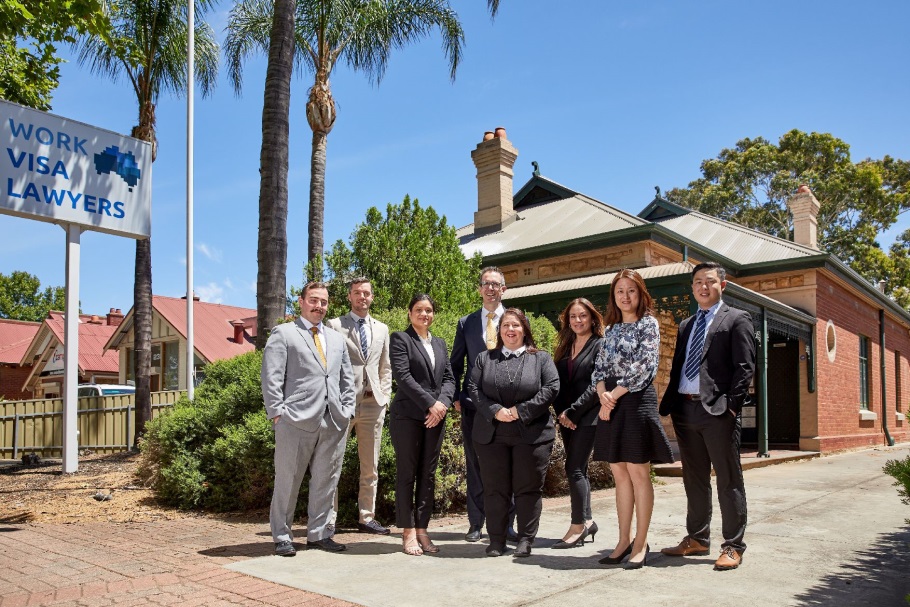 Our team of experienced Immigration Lawyers and Migration Agents look forward to assisting you with your Australian visa or appeal.
Based in Adelaide South Australia, we provide Australian Immigration advice to people and businesses from all over the world.
If you require further information regarding your Australia visa options you can contact us through:
(08) 8351 9956 or +61 8 8351 9956 or This email address is being protected from spambots. You need JavaScript enabled to view it.
You can also subscribe our Facebook: WORK VISA lawyers
Disclaimer
This information is correct at the time of publication but is subject to change without notice. All information provided on this page is provided for purely educational purposes and does not constitute legal advice. For advice on your situation, please speak with an Immigration Lawyer or a Registered Migration Agent.