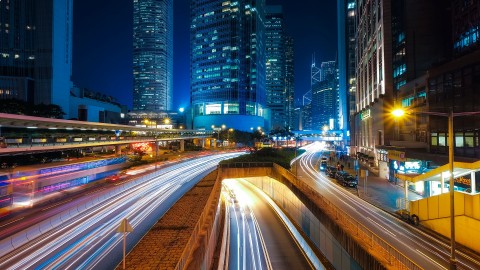 Senator James Paterson, Chair of the Joint Committee in Intelligence and Security has announced that skilled visa applicants coming to Australia from Hong Kong will receive priority processing, a sentiment which Minister for Immigration Alex Hawke confirmed on 30 July 2021 on ABC Radio. While filling the void in Australia's skilled labour force is certainly a driving factor in this decision, Paterson said it was also a moral obligation and " the right thing to do after the Chinese Communist Party broke its promise to protect the freedoms of the people of Hong Kong." While Australia is already fast-tracking business, investment, and global talent visas for Hong Kong nationals, this is a new opportunity for those who could not previously obtain an Australian visa to escape the political turmoil of their homeland.
Skilled Migration Visas – 189, 190, 491
What Senator Paterson means by "skilled visas" is the 189 visa, the 190 visa and the 491 visa. These are what we currently refer to as the General Skilled Migration visas (GSM) and are for people wanting to live and work in Australia, and have skills the country needs. For more on Skilled Migration click here. Currently, the waiting times for standard GSM applications visas are up to 27 months but applicants from Hong Kong will now be moved to the front of the waiting list, and it is hoped that these waiting periods will be reduced to as little as 3 months.
Permanent Residency
Hong Kong nationals entering Australia on skilled visa will now be eligible for Permanent Residency in 5 years. This is even further reduced to 3 years if they elect to live in a regional area like South Australia!
Longer Visas
Hong Kong SAR passport holders (and now BNO passport holders) with 457, 482 and 485 visas will have their visa extended to 5 years.
What Skills Are Needed?
Not every applicant who applies will be granted a visa. As these are skilled visas, applicants must possess a necessary skillset to be successful. The list of skills is called the Priority Migration Skills Occupation List (the PMSOL) and it is constantly evolving and changing to meet the needs of Australian industry. The list currently has many medical professional professions due to the pandemic, but also auditors, computer programmers, veterinarians and chefs. You can see the current PMSOL here.
Faster Processing for Global Talent
In addition to Skilled Visas, the Australian Government is also providing priority processing to Hong Kongers seeking Global Talent Visas. At Work Visa Lawyers, we have seen promising candidates applying for Global Talent Independent visas (GTI visa) processed in as little as a week. The GTI visa is reserved for the elite. Applicants must be high achievers in their field, and recognised internationally for their expertise. Like the PMSOL, the GTI has a list of particular skills it is seeking. The current list includes the energy, medical, and engineering sectors amongst others. More information about each sector and what it encompasses is available on the Department's website.
To learn more about whether the GTI is right for you, read more here or watch our latest GTI video:
Top Priority for Business and Investment Visas – 188, 888
In July 2020 the Federal Government pledged to prioritise Business Investor applications from Hong Kong. Since that announcement, certain applications have been completed in timeframes as short as 6 months. The Business Investor Programme is a premium visa offering, providing a direct pathway to Permanent Residency, and Citizenship, without age or language conditions. Applicants may be entrepreneurs themselves, or simply looking invest in business. Depending on the applicant's intentions, options include:
Will You Move to Australia?
If you are a Hong Kong national with an Australian dream, please contact Work Visa Lawyers today. We can identify which visa is best for you, and help you to achieve it. We speak Mandarin and English and would love to help you with your visa application.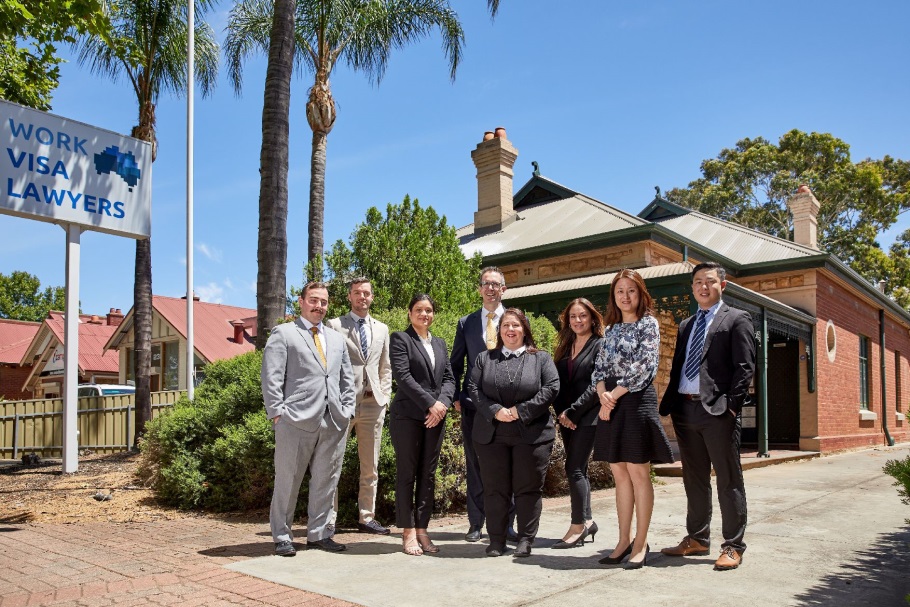 Our team of experienced Immigration Lawyers and Migration Agents look forward to assisting you with your Australian visa or appeal.
Based in Adelaide South Australia, we provide Australian Immigration advice to people and businesses from all over the world.
If you require further information regarding your Australia visa options you can contact us through:
(08) 8351 9956 or +61 8 8351 9956 or This email address is being protected from spambots. You need JavaScript enabled to view it.
You can also subscribe our Facebook: WORK VISA lawyers
Author:

Chris Johnston, Founder and Principal Lawyer at Work Visa Lawyers
Disclaimer
This information is correct at the time of publication but is subject to change without notice. All information provided on this page is provided for purely educational purposes and does not constitute legal advice. For advice on your situation, please speak with an Immigration Lawyer or a Registered Migration Agent.
Sources
https://www.senatorpaterson.com.au/news/australia-prioritises-hong-kongers-for-visa-processing-senator-paterson-on-abc-rn
https://www.facebook.com/senatorpaterson
https://www.sbs.com.au/chinese/english/australia-s-skilled-visa-allocation-to-hongkongers-has-more-than-doubled-since-china-s-crackdown
https://www.sbs.com.au/chinese/english/federal-government-confirms-fast-tracking-of-hong-kong-skilled-visa-applications
https://www.fragomen.com/insights/alerts/new-visa-options-announced-hong-kong-sar-passport-holders
https://amp-sbs-com-au.cdn.ampproject.org/c/s/amp.sbs.com.au/eds/language/article/out-of-luck-with-traditional-visa-routes-hori-tried-another-pathway-and-succeeded/6b0f3404-ce52-4b88-bb65-5d28d2dc611d?fbclid=IwAR2a8VCiK_Xew-8XJ0wZmXO3N-eLB3Na5jdo25dzhptZi314K48y16B19ZQ
https://minister.homeaffairs.gov.au/alantudge/Pages/hong-kong-visa-arrangement-20200709.aspx