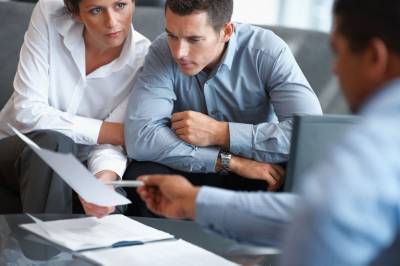 The new fiscal year has arrived! Historically the Department of Immigration and Border Protection introduces changes to the Australian migration programme on the 1st July each year. Below is a list of changes and news that has come into effect today:
Change in English Requirements for Health Professionals
- Nursing and Midwifery, Medical Practitioners, Dental Practitioners, Chiropractors and more
Changes to the Business Innovation and Investment Programme
Minor Change to Migration Skills Assessment for Accountants
Increase in the Migration Review Tribunal Fees
Increase in Visa Application Fees (VAC)
Changes to the English Requirement for Health Professionals
The Australian Health Practitioner Regulation Agency (AHPRA) has announced new English requirements for the registration standards of 10 common health professions, dental practitioners, medical practitioners, nursing and midwifery. Find out about the new requirements by clicking through the applicable links:
Common standard for 10 professions – Chinese medicine, chiropractic, medical radiation, occupational therapy, optometry, osteopathy, pharmacy, physiotherapy, podiatry and psychology.
Standard for dental practitioners
Standard for medical practitioners
Standard for nursing and midwifery
Applicants can now combine 2 IELTS scores or submit specific medical exams such as NZREX or PLAB to meet the registration standards. More detailed updates to follow.
Changes to the Business Innovation and Investment Programme (BIIP)
The BIIP will undergo some major changes as follows:
- Creation of a new Premium Investor Visa (PIV) stream for the 188 Business Innovation and Investment (Provisional) visa
Investment of A$ 15 million
No residency requirements
Eligible for 888 permanent visa in 12 months' time
- Allowing a secondary applicant (spouse only, excludes dependent children) of a 188 provisional visa to fulfil the requirements for the 888 permanent visa requirements – role-swapping
- Residency requirements for the 188C Significant Investor Visa (SIV) holders amended to be 40 days per year for the primary applicant and 180 days per year for the secondary applicant to qualify for the permanent 888 visa
- Extending the duration of the 188 visas to be valid for 4 years and 3 months
- Addition of the CEO of Austrade as a nominator for SIV applications. Austrade nominated applicants will not be restricted to reside in one particular state
- Preventing complying investments (significant or premium) to be used as collateral or security for a loan
- Complying significant and premium investments will need to be new investments and cannot be existing investments in Australia
There are more updates to follow, such as the nomination process for Austrade, suitable financial products under the new complying investment framework and so forth. Work Visa Lawyers will bring you the latest news once we receive them.
Change to Migration Skills Assessment for Accountants
The Core Knowledge Areas will be consolidated from 12 to 9 areas of knowledge. Applicants will need to meet at least seven (7) core areas to meet the skills assessment requirements, with the exception of External Auditors and Taxation Accountants who need to meet at least eight (8). For more details, visit the skills assessment bodies below:
Institute of Public Accountants
Institute of Chartered Accountants Australia
Increase in Migration Review Tribunal (MRT) and Refugee Review Tribunal (RRT) Appeal Fees
Fees for the review applications are now A$ 1673.
Increase in Visa Application Fees (VAC)
If you missed our earlier news entry on the VAC increments, click here to find out more. Don't be surprised by the change in fees.
More to Follow
There are bound to be more changes to be announced from the Department as well as other related authorities such as skills assessments organisations, state migration departments and others. Visit our website to get the latest updates on changes as they are announced.
Newsworthy
Visa cancellations increase by 553 percent due to crackdown on foreign criminals
Comments by Chris Johnston – Principal Lawyer and Registered Migration Agent at Work Visa Lawyers
The biggest changes so far would be the lowered English requirements for health professionals and the reshaping of the business migration and investment visas. As the changes announced can mean a different visa option for affected individuals, do contact a professional registered migration agent to assess how the new changes affect you.
This information is accurate on 1 July 2015
Do you need help with an Australian visa application?
At Work Visa Lawyers we are experienced in assisting applicants in all matters relating to Australian visa applications, including state sponsorship applications. Our areas of expertise include Skilled Migration visas, Business Skills Migration visas, Employer Sponsored Work Visas, Partner and other Family Migration visas as well as Migration Review Tribunal, Judicial Review and Ministerial Intervention.
If you require further information regarding your Australia visa options you can contact us through:
(08) 7225 5091 or +61 8 7225 5091
or This email address is being protected from spambots. You need JavaScript enabled to view it.