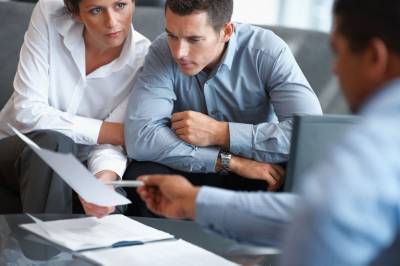 Key terms: Migration Policy Changes – Employer Sponsored Visas – Subclass 187 RSMS – Subclass 186 ENS – English Requirements – Age Requirements
With the announcement of the 457 visa programme being abolished in March 2018, the Department of Immigration and Border Protection (DIBP) also announced changes to be introduced to the permanent employer sponsored visas, which include:

· the subclass 186 Employer Nomination Scheme (ENS) visa

· the subclass 187 Regional Sponsored Migration Scheme (RSMS) visa

The changes are planned to be introduced in stages on 1 July 2017 and March 2018. In this article we will be looking at the changes coming on 1 July 2017.

New age ceiling for subclass 187 RSMS Direct Entry visa applicants
From 1 July 2017 you will need to below the age of 45 to apply for the RSMS Direct Entry stream visa. Currently you need to be below the age of 50 to apply. If your age is in the 45 to 49 years range it is highly advised that you submit your subclass 187 RSMS Direct Entry visa application before 1 July 2017.
The age limit for the Temporary Residence Transition (TRT) stream remains at 50 years of age.
Higher English Language Ability Requirements for all Permanent Employer Sponsored Visa Applicants
All applicants will need to demonstrate "Competent" English ability which can be demonstrated by the following:
·
A valid passport issued by the United Kingdom, the United States of America, Canada, New Zealand or the Republic of Ireland and you are a citizen of that country.
·
You have taken one of the English tests listed below and achieved the following scores:
English Language
proficiency level



Test component





IELTS





TOEFL iBT





PTE Academic




Cambridge English:
Advanced (CAE)



OET





Competent





Listening





6.0





12





50





169





B





Reading





6.0





13





50





169





B





Writing





6.0





21





50





169





B





Speaking





6.0





18





50





169





B




While this is not a change for the Direct Entry stream visa applicants, Temporary Residence Transition stream applicants will now be subject to the higher English requirements (up from "Vocational" English requirements).


Work Experience requirements for Direct Entry applicants

Applicants applying through the Direct Entry stream from 1 July 2017 will need to demonstrate at least 3 years of relevant skills and experience. Do note that this is different from the initial factsheet provided by the DIBP (link here) where it was stated that the work experience requirement will only commence in March 2018. We will bring you the latest updates once they are confirmed.


Further updates to Occupation Lists

The DIBP has indicated that they will be working with the Department of Employment to amend occupations lists according to labour market information. It is anticipated that changes to the occupation lists will be made on 1 July 2017.

Need to know more about the changes? Contact Work Visa Lawyers to discuss further.

Sources:

DIBP 457 Agent Newsletter, May 2017

This information is accurate on 26 May 2017

Comments by Chris Johnston – Principal Lawyer and Registered Migration Agent at Work Visa Lawyers

The changes planned for 1 July 2017 mean that applicants should try to apply for the permanent visas (RSMS 187 or ENS 186) before 1 July 2017. In general there will be higher requirements for both visas starting from 1 July 2017.

You might require some time before you can submit a RSMS 187 or ENS 186 visa, as you may need to obtain a skills assessment, English test results, or Regional Certifying Body (RCB) certification. You need to start your process now to beat the changes for 1 July 2017.

Book an appointment to speak to our team of Registered Migration Agents and find out about your options for employer sponsored visas and other visa options.

Do you need help with an Australian visa or citizenship application?

At Work Visa Lawyers we are experienced in assisting applicants in all matters relating to Australian visa applications. Our areas of expertise include Skilled Migration visas, Business Skills Migration visas, Employer Sponsored Work Visas, Partner and other Family Migration visas as well as the Administrative Appeals Tribunal (AAT) Review, Judicial Review and Ministerial Intervention. We have also assisted applicants with Australian citizenship applications, especially for those with unusual circumstances.

If you require further information regarding your Australia visa or citizenship options you can contact us through:

(08) 8351 9956 or +61 8 8351 9956

or This email address is being protected from spambots. You need JavaScript enabled to view it.