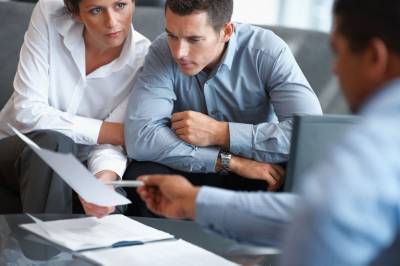 On 16th May 2016 the Department of Immigration and Border Protection (DIBP) announced a new Skilled Occupation List (SOL) and Consolidated Skilled Occupation List (CSOL) for the upcoming fiscal year 2016-17. You can recap the changes and our initial thoughts in our earlier article here.
Since the announcement of the new SOL and CSOL, there has been increasing queries from students and professionals asking if their field of study and profession is still "in demand" or suitable for the Australian migration programme.
Popular occupations remain in the consideration for Australian visa applications
Work Visa Lawyers has continued to receive enquiries such as those below:
"I am an Accountant and I am going to apply for skilled migration later this year. Am I still qualified?"
"I will be graduating in July 2016 with a Bachelor's degree in Marketing. Are my studies still suitable for a visa application after I complete my studies?"
"My restaurant needs to hire and sponsor an overseas restaurant manager/cook. Can I still sponsor them when the new SOL and CSOL are in effect?"
Many will be pleased to know that the majority of the most common occupations for skilled and employer-sponsored visas are still on the SOL and CSOL. The most popular occupations include:
Accountants
Cooks
Café or Restaurant Managers
Marketing Specialists
Sales and Marketing Managers
Software Engineers
ICT Business Analyst
The only occupations that were removed from the SOL and moved to the CSOL are in relation to the mining industry, which includes Mining Engineers, Petroleum Engineers, Occupational Health and Safety Advisors, etc.
Comments by Chris Johnston – Principal Lawyer and Registered Migration Agent at Work Visa Lawyers
In general there isn't much of a significant change to the SOL or CSOL. Most visa applications with the most common occupations will still be able to proceed. However it is advised that visa applications should be lodged as early as possible to prevent being affected by new changes announced by the Department of Immigration and Border Protection (DIBP).
You should also remember that the SOL or CSOL is only one of the many requirements of the visa application criteria. You need to make sure you meet all other requirements before submitting your visa application. Seek advice from a Registered Migration Agent if you need more information about your situation.
This information is accurate on 6 June 2016
Do you need help with an Australian visa application?
At Work Visa Lawyers we are experienced in assisting applicants in all matters relating to Australian visa applications. Our areas of expertise include Skilled Migration visas, Business Skills Migration visas, Employer Sponsored Work Visas, Partner and other Family Migration visas as well as the Administrative Appeals Tribunal (AAT) Review, Judicial Review and Ministerial Intervention.
If you require further information regarding your Australia visa options you can contact us through:
(08) 8351 9956 or +61 8 8351 9956
or This email address is being protected from spambots. You need JavaScript enabled to view it.