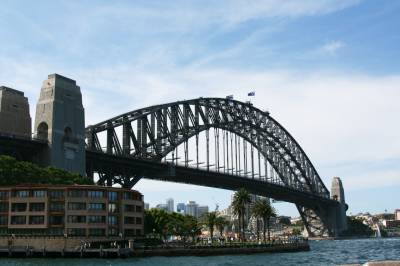 NSW State Sponsorship for 190 to open on 22 October – with some Accounting and ICT occupations excluded
The second round of applications for NSW State sponsorship for Subclass 190 visas will open on 22 October 2014 at 10 am. NSW Trade and Investment has temporarily suspended some occupations for this round, in an effort to ensure a more equitable spread of occupations.
The suspended occupations are:
· 221111 Accountant (General)
· 221112 Management Accountant
· 221113 Taxation Accountant
· 261111 ICT Business Analyst
· 261112 Systems Analyst
· 261311 Analyst Programmer
· 261312 Developer Programmer
· 261313 Software Engineer
· 262113 Systems Administrator
· 263111 Computer Network & Systems Engineer
· 263311 Telecommunications Engineer
· 263312 Telecommunications Network Engineer
The NSW Government has also provided some FAQs - Frequently Asked Questions - October 2014 intake
Here are some exerts from the FAQs:
"When will the October 2014 intake open and close?
The October 2014 intake for NSW nomination program for the 190 visa will open on Wednesday 22 October 2014 from 10am, Australian Eastern Standard Time (UTC +10).
The intake will close when the number of applications received reaches 1,000."
"Why are Accountancy and ICT occupations excluded from the October intake?
People with Accountancy and ICT occupations took up 75% of the places offered in July 2014. Excluding those occupations for the October intake will allow applications from other occupations needed to support the NSW economy."
You must meet all requirements and pay the fee:
You will need to meet all the normal requirements for a 190 such as:
- Positive skills assessment in relevant occupation
- IELTS all 6.0 or OET B – or higher requirements for some occupations requiring registration or licensing.
The application fee is:
for applicants outside Australia: $300;

for applicants in Australia: $330 (GST included)
What happened last NSW round on 14 July 2014?
The last round was only open for approximately 3 hours or less. There were reports of the system also freezing and having problems during the process.
A very large amount of people who were hoping to lodge a nomination were unable to before the quota of 1000 was reached.
Source:
NSW Government:
http://www.business.nsw.gov.au/live-and-work-in-nsw/visa-and-migration/skilled-nominated-migration/october-2014-intake
http://www.business.nsw.gov.au/live-and-work-in-nsw/visa-and-migration/skilled-nominated-migration/how-to-apply
This information is accurate on the 08 October 2014. State/Territory Bodies and DIBP will change requirements in an ongoing manner and all current requirements must be established prior to lodging an application.
Do You Need Help?
At Work Visa Lawyers we are experience in assisting applicants with the Expression of Interest, State Sponsorship and Visa application process for state sponsored subclasses 190 and 489. We can also assist with the Independent 189.
If you require further information regarding an application or your Australian visa options you can contact us through:
(08) 7225 5091 or +61 8 7225 5091
or %This email address is being protected from spambots. You need JavaScript enabled to view it.