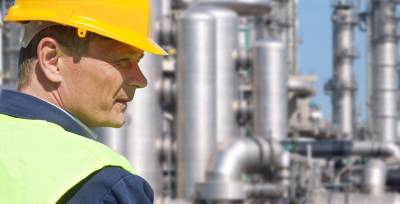 Key terms: Migration Policy Changes – Skilled Independent Visa – Subclass 189 visa – New Zealand visa stream – SkillSelect – Age Requirements – New Zealand citizens in Australia - Subclass 444 Special Category visa

New Changes for the Subclass 189 Skilled – Independent Visa from 1 July 2017

The Australian Government has introduced new changes for the subclass 189 Skilled Independent visa. Effective from 1 July 2017 the following applies:

· applicants will need to be below 45 years of age to receive an Invitation to Apply (ITA)

· New Zealand (NZ) citizens will be eligible to apply for the subclass 189 visa if they meet requirements for the NZ visa stream
New age ceiling for subclass 189 Skilled Independent visa
The new requirement for applicants to be under age 45 will be implemented on 1 July 2017. This change will not affect you if:
·
you have receive an Invitation to Apply from SkillSelect before 1 July 2017, and you have submitted the visa application before 1 July 2017
·
you are applying as a secondary applicant
New visa stream for the subclass 189 Skilled Independent visa
New Zealand citizens in Australia who hold the subclass 444 Special Category visa will be eligible to apply for the subclass 189 Skilled Independent visa if they meet the following requirements:
·
usually resident in Australia, on or before 16 February 2016, for a continuous period for at least five years immediately before the date of application
·
the taxable income of the applicant for four (4) out of the last five (5) years are as follows:
o
2012/13 - $51,000
o
2013/14 - $53,900
o
2014/15 - $53,900
o
2015/16 - $53,900
o
2016/17 - $53,900
·
meet health and character requirements
The visa application charge (VAC) for the NZ visa stream is payable in two stages – at time of application and before the grant of visa.
Need to know more about the changes?
Contact Work Visa Lawyers
to discuss further.
Sources:
https://www.legislation.gov.au/Details/F2017L00549
This information is accurate on 22 May 2017
Comments by Chris Johnston – Principal Lawyer and Registered Migration Agent at Work Visa Lawyers
The changes are continuing for Australia's migration programme. Prospective applicants should aim to complete a visa application before 1 July 2017 before the new changes take place. If you are affected by the new and lower age requirements for the subclass 189 Skilled Independent, you may need to seek more points such as better English scores, claiming additional work experience, assessing spouse skills and so on to increase your Expression of Interest (EOI) points. Having a higher EOI score will allow you to be in a better position to receive an ITA.
We can advise you on the requirements of the subclass 189 Skilled Independent visa application, including the skills assessment, English testing, points test and work experience required.
Please check with a Registered Migration Agent or Lawyer to understand your options and to determine if you are affected by the newly introduced changes, which will come in effect on 1 July 2017.
Do you need help with an Australian visa or citizenship application?
At Work Visa Lawyers we are experienced in assisting applicants in all matters relating to Australian visa applications. Our areas of expertise include Skilled Migration visas, Business Skills Migration visas, Employer Sponsored Work Visas, Partner and other Family Migration visas as well as the Administrative Appeals Tribunal (AAT) Review, Judicial Review and Ministerial Intervention. We have also assisted applicants with Australian citizenship applications, especially for those with unusual circumstances.
If you require further information regarding your Australia visa or citizenship options you can contact us through:
(08) 8351 9956 or +61 8 8351 9956
or
This email address is being protected from spambots. You need JavaScript enabled to view it.