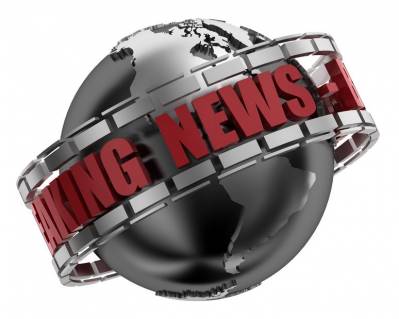 More news in relation to the Australian migration programme in the new fiscal year! Here is an overview:
Occupation Ceilings for the 2015-16 Fiscal Year Released – Bad news for Accountants and Registered Nurses
A separate Occupation List for the Regional Sponsored Migration Scheme (RSMS) Direct Entry is now in effect
Occupation Ceilings for the 2015-16 Skilled Migration Programme
The occupation ceiling determines the number of invitations allowed for a certain occupation for each programme year, essentially a planning number for occupations suitable for migration. Here are some key points of the new occupation ceilings:
Accountants experience the largest reduction among all occupations – down 54% to 2525 places for the programme year
Registered Nurses had its ceiling reduced by 1170 places – an 8% decrease
Dentists are removed from the list
Metal Fitters and Machinists up 1254 places – an 18% increase
Plumbers up 666 places – a 15% increase
Panelbeaters and Cabinetmakers now included
Additionally the following occupations will receive invitations on a pro rata arrangement to ensure availability of invitations throughout the programme year:
Accountants (ANZSCO 2211)
ICT Business and Systems Analyst (ANZSCO 2611)
Software and Applications Programmer (ANZSCO 2613)
New Occupation List for the Regional Sponsored Migration Scheme (RSMS) Direct Entry Stream
There is now an occupation list specific to the RSMS Direct Entry visa application. Business sponsors, applicants and migration agents must now refer to the occupation list to determine eligibility for the Direct Entry RSMS.
Comments by Chris Johnston – Principal Lawyer and Registered Migration Agent at Work Visa Lawyers
The new occupation ceilings for Accountants and certain ICT professionals indicate that the Australian Federal Government thinks that there is currently an oversupply of Accounting and ICT applications in the queue for processing. It is still possible to obtain an invitation via the Skilled Sponsored (subclass 190) in this programme year as the state nominated visas are not subject to occupation ceilings. This adds further competition for the limited places available for state sponsorship so get in early if possible.
The new RSMS Direct Entry Occupation List must be referred to when lodging new RSMS Direct Entry application on and after 1 July 2015. All parties should check that the occupation for the application is on the list before submitting the application.
This information is accurate on 7 July 2015
Source:
Do you need help with an Australian visa application?
At Work Visa Lawyers we are experienced in assisting applicants in all matters relating to Australian visa applications, including state sponsorship applications. Our areas of expertise include Skilled Migration visas, Business Skills Migration visas, Employer Sponsored Work Visas, Partner and other Family Migration visas as well as Migration Review Tribunal, Judicial Review and Ministerial Intervention.
If you require further information regarding your Australia visa options you can contact us through:
(08) 7225 5091 or +61 8 7225 5091
or This email address is being protected from spambots. You need JavaScript enabled to view it.