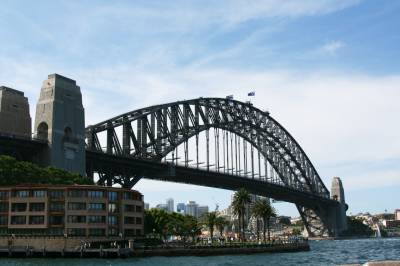 NSW skilled nominated 190 intake for October 2014 is closed and will not reopen this month – here are some details
The NSW Government has provided the following update on the October 2014 sponsorship round which is now closed:
"The October intake has reached the cap of 1,000 and it is closed.
Following analysis of the second intake on 22 October 2014, the applications lodged during this intake are able to proceed to assessment. The October intake was capped at 1,000 applications to ensure the annual cap was not exceeded.
Applicants who have lodged an application and who still need to supply additional information, attachments or complete full payment will be contacted directly.
NSW is a highly competitive destination for skilled migrants and as such, demand for NSW nomination under this visa program far exceeds the number of places available. In recognition of ongoing high demand and to ensure that places allocated under the program are well-balanced and aligned to the skills needs of the state's economy, NSW is continuing to implement operational and policy reforms. The application process will open again in February 2015. This will be after an analysis of the intakes to date which will determine the approach to future intakes. Information on future intakes will be posted on the website in January 2015.
NSW anticipates nominating another 2,000 applicants between February-June 2015.
This program is one of many visa options and NSW encourages potential applicants to explore alternative pathways as the program will not be able to accommodate all eligible candidates.
When did the October 2014 intake open and close?
The October 2014 intake for NSW nomination program for the 190 visa opened on Wednesday 22 October, 10:00 AEDT (UTC+11 hours).
The intake closed when the number of applications received reached the 1,000 limit.
Why were certain occupations not on theNSW State Skilled Occupation List - Skilled Migrationfor the October 2014 intake?
NSW Trade & Investment removed a number of occupations from the NSW State Skilled Occupation List - Skilled Migration for the October intake(identified in table above).
The adjustments were made in response to over-subscription of nomination applications received in the July 2014 intake from applicants in Accounting and Information, Communication and Technology (ICT) occupational categories. More than 75 per cent of the 1,000 nominations offered for the July 2014 intake were to applicants in these groups.
Prospective applicants qualified in these occupations may be eligible for NSW nomination in future intakes. Decisions on eligible occupations are made on an ongoing basis as part of NSW regular review of skills needs in the state. Information about eligibility will always be published on this website prior to each application intake. "
Have you missed State sponsorship for a 190 in NSW or Victoria? Here are 10 options to consider!
Follow this link for some options for those who have missed NSW Sponsorship.
http://www.workvisalawyers.com.au/news/entry/have-you-missed-state-sponsorship-for-a-190-in-nsw-or-victoria-here-are-10-options-to-consider.html
Comment by Chris Johnston, Principal Solicitor with Work Visa Lawyers:
The simple explanation for the difficulty in obtaining NSW nomination for a 190 is supply and demand. NSW only has 4000 nominations to sponsor for the whole program year between 1 July 2014 and 30 June 2015 which is very low supply compared to the high number of people trying to apply for sponoship which is the demand. Given that the positions offered at 1000 per intake are being filled in one day, with 3,500 people or more on the NSW system before it crashed, it can safely be assumed that those trying to apply must be in the tens or thousands.
Given the poor match between supply of positions from the NSW government and the demand, the result for applicants is that trying to obtain NSW state sponsorship is not a reliable pathway. It seems to be partly luck as to whether you can get sponsorship in the half day that each round is open. So as an applicant it is wise to consider back up plans, in terms of sponsorship from other States or Territories, or looking at other visa pathways.
Sources:
NSW Trade and Investment website:
http://www.business.nsw.gov.au/live-and-work-in-nsw/visa-and-migration/skilled-nominated-migration/october-2014-intake
Warning:
This information is accurate on the 25 October 2014. State/Territory Bodies and DIBP will change requirements in an ongoing manner and all current requirements must be established prior to lodging an application.
Do You Need Help with Australia Migration?
At Work Visa Lawyers we are experience in assisting applicants with the Expression of Interest, State Sponsorship and Visa application process for state sponsored subclasses 190 and 489. We can also assist with the Independent 189.
If you require further information regarding an application or your Australian visa options
you can contact us through:
(08) 7225 5091 or +61 8 7225 5091
or This email address is being protected from spambots. You need JavaScript enabled to view it.