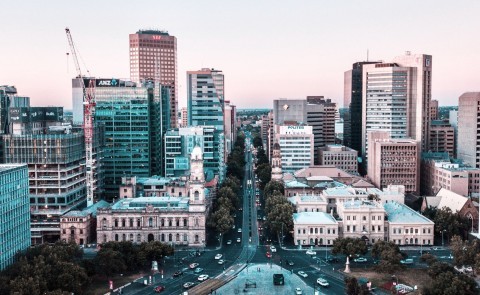 South Australia has recently introduced the amended Designed Area Migration Agreements (DAMAs) which has become easier and cheaper for DAMA visa applicants.
A great PR pathway for those who seek concessions for:
English Language
Age Requirement
Permanent Residence Pathway
Temporary Skilled Migration Income Threshold (TSMIT)
What changes have been made?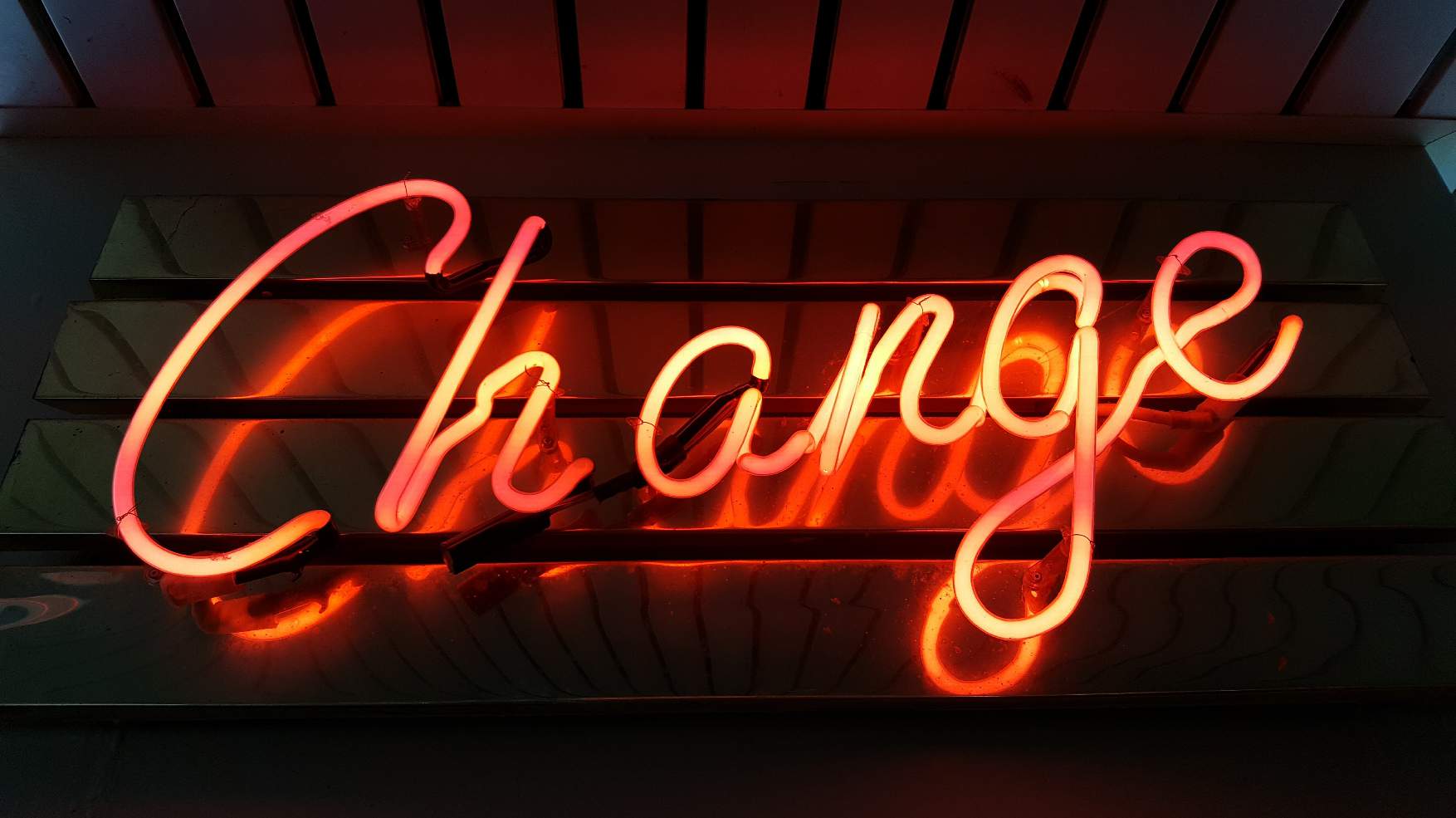 On 29 October 2020, Move to SA has announced that the Australian government has agreed to significant changes to SA's DAMAs. In summary, there are three major changes on SA DAMAs:
Concessions and PR Pathways
Skills Assessing Authority
DAMA Occupation List
Concessions and PR Pathways
Before this change, South Australia DAMA only offered English language and age concessions to temporary visa holders, and DAMA candidates who intended to apply for PR were still required to meet permanent residence eligibility requirements without the above concessions.
Now the amended SA DAMA has secured both English and age concessions to PR visa applicants. In other words, SA DAMA candidates are eligible to apply for PR with the following concessions:
English concession: IELTS score 5.0 overall (or equivalent), and minimum of IELTS score 4.5 (or equivalent) for individual bands, where specified in the DAMA occupation list.
Age concession: Under Age 50 for regional occupations and Under Age 55 for Metro occupations
The changes to work experience requirements for a number of occupations will make it easier for qualified international graduates to be eligible to apply.
All DAMA occupations in the DAMA occupation lists will be eligible for a permanent residency pathway by Skilled Employer Sponsored Regional Visa (Subclass 494) or Temporary Skill Shortage Visa (Subclass 482).
Skills Assessing Authority
From now on, the South Australia government is able to undertake the skill assessments for your DAMA occupations. If your occupation is listed as "skills verification required from South Australia" in the DAMA occupation list, then you can submit an online enquiry requesting further information on the skills assessment process from Move to SA website.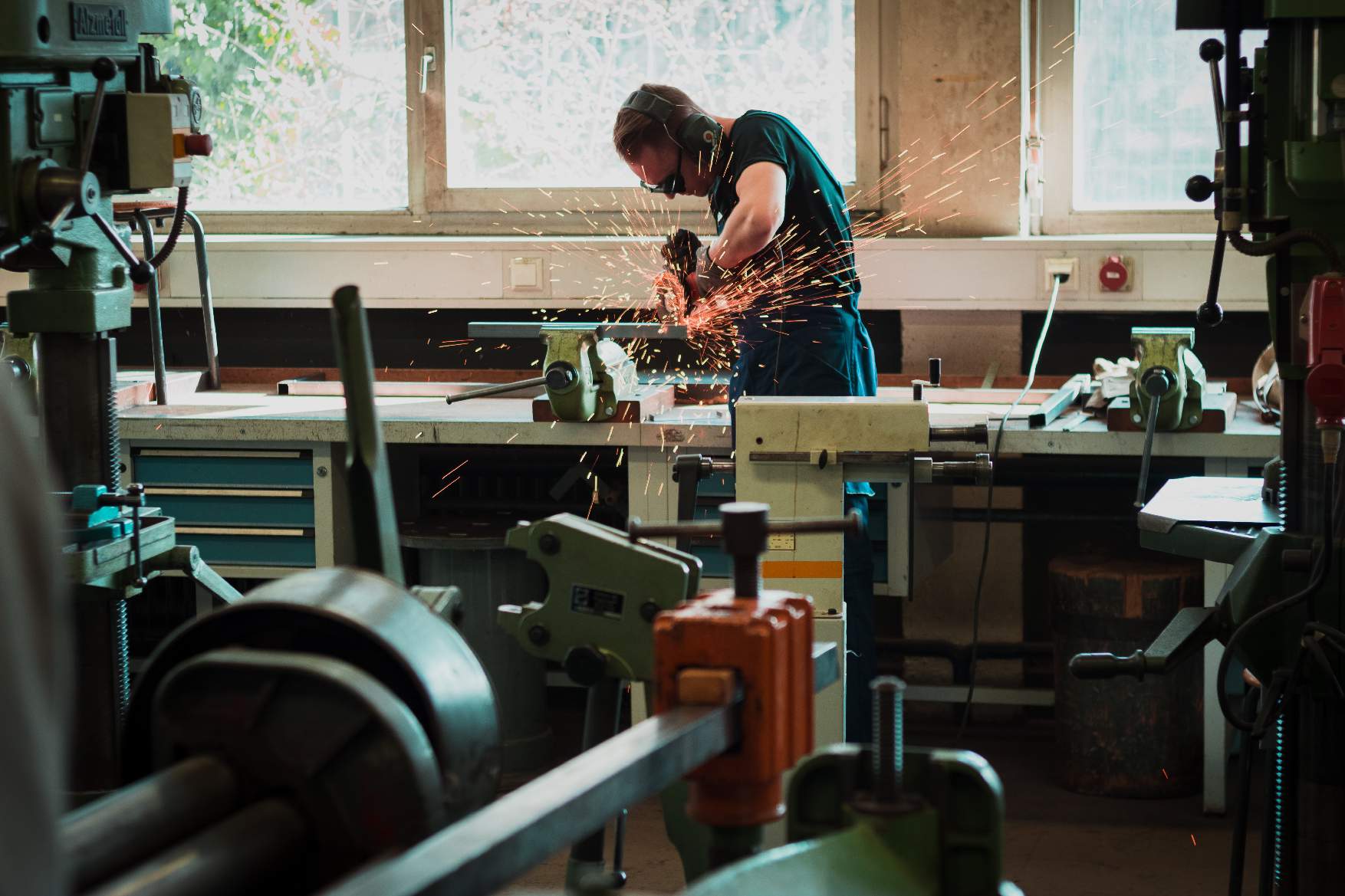 SA has brought some new occupations into the DAMA occupation lists and the focus is on the following sectors:
Health care
Manufacturing
High-tech sectors
Agribusiness
Food productions
In total, 92 new occupations added to the DAMA occupation lists. While 26 new occupations added to the list for the Adelaide Metro Occupation list 66 new occupations added to the regional DAMA occupation list.
Please refer to the end of the blog for new added and removed occupations.
Our View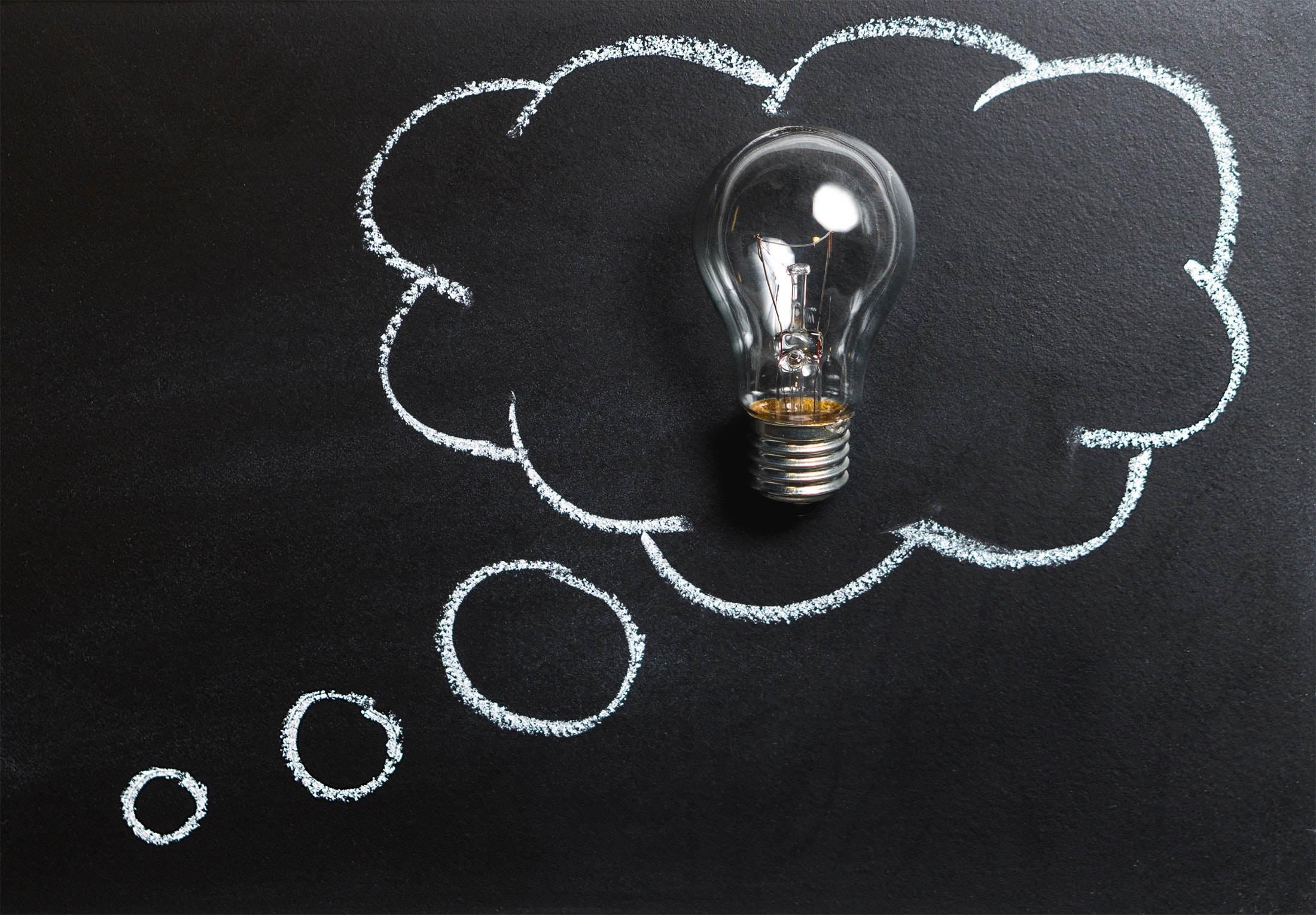 It is great news for many visa applicants that 92 occupations are added into DAMA occupation lists. It opens up another pathway for them to obtain for Permanent Residence. New changes have also provided some flexibility to DAMA candidates. Those occupations with ANZSCO 070499 in the following DAMA occupation tables are newly made occupations. The DAR (Government of South Australia) will be undertaking the skills assessment for those specific occupations.
However, some occupations used to be popular for DAMA have been removed from DAMA occupation lists, such as Cook; Chef; Bar Attendant & Restaurant Manager & Diesel Motor Mechanic. This reflects the scale of COVID-19 has heavily hit many previous market demanding industries.
With the lower English and Age requirements, DAMA program visa could potentially lead many visa applicants to PR.
South Australia government now becomes the skills assessing authority, this will allow previously ineligible occupations to now be available for skilled migration; ensuring workers filling those positions are appropriately skilled.
Sources
https://www.migration.sa.gov.au/news-events/dama-program-changes
https://www.workvisalawyers.com.au/services/employer-sponsored-visas/designated-area-migration-agreement-dama.html
https://immi.homeaffairs.gov.au/visas/getting-a-visa/visa-listing/temporary-skill-shortage-482/labour-agreement-stream
https://immi.homeaffairs.gov.au/visas/getting-a-visa/visa-listing/employer-nomination-scheme-186/labour-agreement-stream
What is DAMA?
The Australian Designated Area Migration Agreement also referred to as the "DAMA" is intended to assist employers operating in a specific are through sponsoring skilled and semi-skilled overseas workers for positions they are unable to fill with local Australian workers.
The DAMA is a labour agreement for a designated area that can provide access to a larger amount of occupations and may have lower requirements. The DAMA labour agreement allows employers to be approved to sponsor migrant workers through the Temporary Skills Shortage TSS 482 and the employer nomination scheme subclass 186 visa streams. Skilled and semi-skilled workers in occupations which are not on the Short-Term Skilled Occupation List (STSOL) and Medium and Long-Term Strategic Skills List (MLTSSL) may be able to access skilled Australian migration through the DAMA program.
If you want to know more about DAMA, please visit our following website:
https://www.workvisalawyers.com.au/services/employer-sponsored-visas/designated-area-migration-agreement-dama.html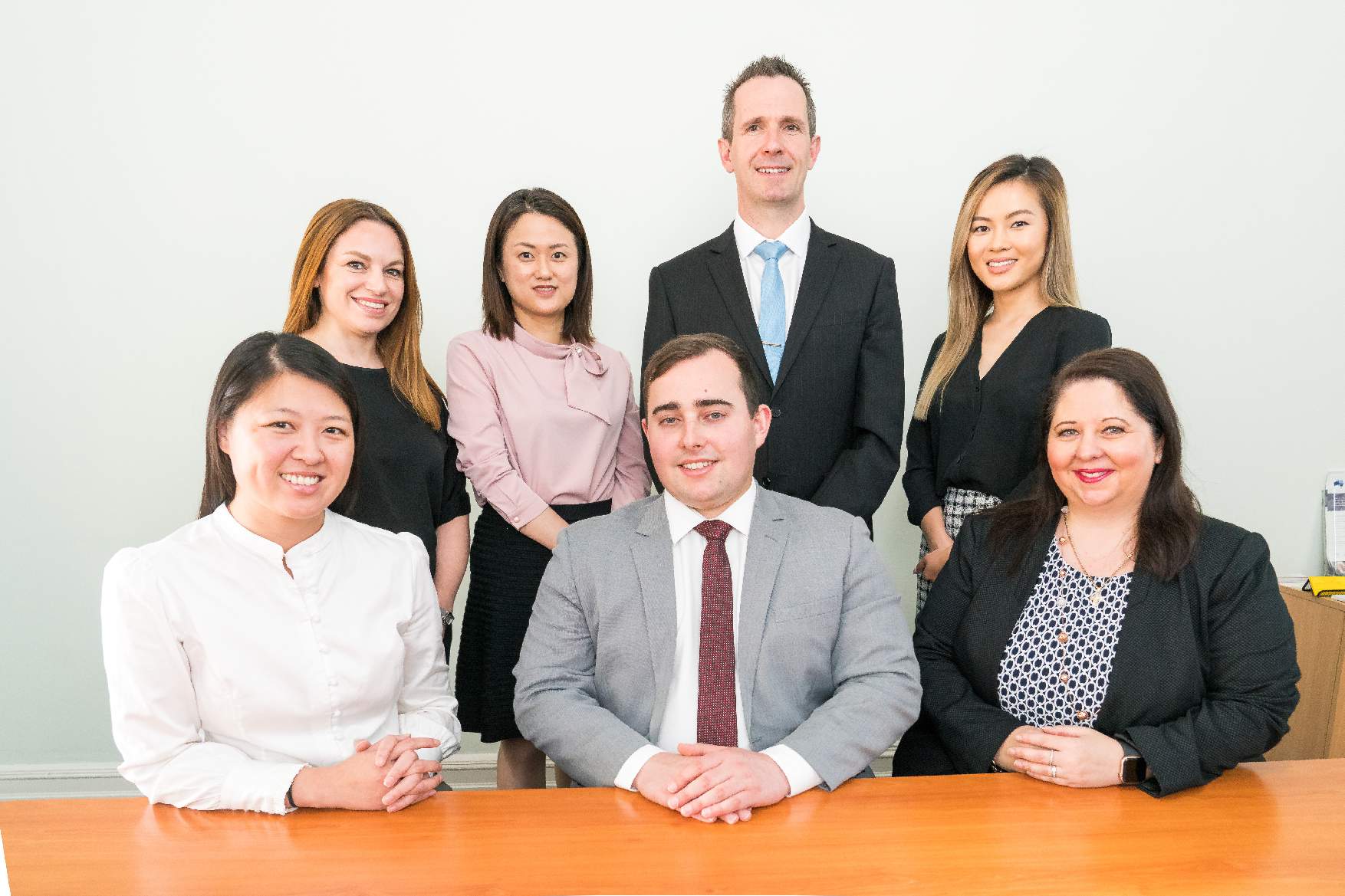 Our team of experienced Immigration Lawyers and Migration Agents look forward to assisting you with your Australian visa or appeal.
Based in Adelaide South Australia, we provide Australian Immigration advice to people and businesses from all over the world.
If you require further information regarding your Australia visa options you can contact us through:
(08) 8351 9956 or +61 8 8351 9956 or This email address is being protected from spambots. You need JavaScript enabled to view it.
NEW Adelaide Metro Occupations
OCCUPATION

Status

Actors, Dancers and Other Entertainers nec

(211199)

New – Under Adelaide Metro Occupation List

Advancement Manager (070499)

New – Under Adelaide Metro Occupation List

Advancement Professional (070499)

New – Under Adelaide Metro Occupation List

Analyst Programmer (261311)

New – Under Adelaide Metro Occupation List

Artistic Director (212111)

New – Under Adelaide Metro Occupation List

Arts Administrator or Manager (139911)

New – Under Adelaide Metro Occupation List

Chemistry Technician (311411)

New – Under Adelaide Metro Occupation List

Clinical Researcher (070499)

New – Under Adelaide Metro Occupation List

Corporate Services Manager (132111)

New – Under Adelaide Metro Occupation List

Dance Teacher (Private Tuition) (249212)

New – Under Adelaide Metro Occupation List

Dancer or Choreographer (211112)

New – Under Adelaide Metro Occupation List

Data and Analytics Manager (070499)

New – Under Adelaide Metro Occupation List

Developer Programmer (261312)

New – Under Adelaide Metro Occupation List

Digital Producer (070499)

New – Under Adelaide Metro Occupation List

Digital Supervisor (070499)

New – Under Adelaide Metro Occupation List

Earth Science Technician (311412)

New – Under Adelaide Metro Occupation List

Education Manager nec (134499)

New – Under Adelaide Metro Occupation List

Information and Organisation Professionals nec (includes Data Scientist) (224999)

New – Under Adelaide Metro Occupation List

Librarian (224611)

New – Under Adelaide Metro Occupation List

Life Science Technician (311413)

New – Under Adelaide Metro Occupation List

Medical Laboratory Technician (311213)

New – Under Adelaide Metro Occupation List

Policy and Planning Manager (132411)

New – Under Adelaide Metro Occupation List

Public Relations Manager (131114)

New – Under Adelaide Metro Occupation List

Science Technicians nec (311499)

New – Under Adelaide Metro Occupation List

Statistician (224113)

New – Under Adelaide Metro Occupation List

Digital Production Manager (070499)

New – Under Adelaide Metro Occupation List
NEW Regional DAMA Occupations
| | |
| --- | --- |
| Occupations | Status |
| Cold Store Manager (070499) | New – Under Regional Migration Occupation List |
| Cold Store Operator (070499) | New – Under Regional Migration Occupation List |
| Dairy Cattle Farmer (121313) | New – Under Regional Migration Occupation List |
| Irrigation Technician (070499) | New – Under Regional Migration Occupation List |
| Poultry Farm Supervisor (070499) | New – Under Regional Migration Occupation List |
| Poultry Stockperson (070499) | New – Under Regional Migration Occupation List |
| Senior Dairy Cattle Farm Worker (070499) | New – Under Regional Migration Occupation List |
| Senior Piggery Stockperson (070499) | New – Under Regional Migration Occupation List |
| Skilled Horticultural Worker (070499) | New – Under Regional Migration Occupation List |
| Vineyard Manager (070499) | New – Under Regional Migration Occupation List |
| Vineyard Supervisor (070499) | New – Under Regional Migration Occupation List |
| Wine Maker (234213) | New – Under Regional Migration Occupation List |
| Cook (ethnic cuisine)(070499) | New – Under Regional Migration Occupation List |
| Sales and Marketing Manager (131112) | New – Under Regional Migration Occupation List |
| Care Supervisor (070599) | New – Under Regional Migration Occupation List |
| Child Care Centre Manager (134111) | New – Under Regional Migration Occupation List |
| Child Care Worker (421111) | New – Under Regional Migration Occupation List |
| Dental Hygienist (411211) | New – Under Regional Migration Occupation List |
| Dental Technician (411213) | New – Under Regional Migration Occupation List |
| Dental Therapist (411311) | New – Under Regional Migration Occupation List |
| Early Childhood (Pre-primary School) Teacher (241111) | New – Under Regional Migration Occupation List |
| Registered Nurse (Aged Care) (254412) | New – Under Regional Migration Occupation List |
| Registered Nurses nec (254499) | New – Under Regional Migration Occupation List |
| Veterinary Nurse (361311) | New – Under Regional Migration Occupation List |
| Welfare Worker (272613) | New – Under Regional Migration Occupation List |
| Civil Engineer (233211) | New – Under Regional Migration Occupation List |
| Civil Engineering Draftsperson (312211) | New – Under Regional Migration Occupation List |
| Construction Project Manager (133111) | New – Under Regional Migration Occupation List |
| Electrical Engineer (133211) | New – Under Regional Migration Occupation List |
| Electrical Engineering Draftsperson (312311) | New – Under Regional Migration Occupation List |
| Electrical Engineering Technician (312312) | New – Under Regional Migration Occupation List |
| Electrical Motor Repairer or Winder (070499) | New – Under Regional Migration Occupation List |
| Electronics Engineer (233411) | New – Under Regional Migration Occupation List |
| Electronic Engineering Draftsperson (312411) | New – Under Regional Migration Occupation List |
| Electronic Engineering Technician (312412) | New – Under Regional Migration Occupation List |
| Engineering Manager (133211) | New – Under Regional Migration Occupation List |
| Engineering Technologist (233914) | New – Under Regional Migration Occupation List |
| Fitter (General) (323211) | New – Under Regional Migration Occupation List |
| Fitter and Turner (323212) | New – Under Regional Migration Occupation List |
| Fitter-Welder (323213) | New – Under Regional Migration Occupation List |
| Industrial Engineer (233511) | New – Under Regional Migration Occupation List |
| Manufacturer (133411) | New – Under Regional Migration Occupation List |
| Mechanical Engineer (233512) | New – Under Regional Migration Occupation List |
| Mechanical Engineering Draftsperson (312511) | New – Under Regional Migration Occupation List |
| Mechanical Engineering Technician (312512) | New – Under Regional Migration Occupation List |
| Metal Fabricator (322311) | New – Under Regional Migration Occupation List |
| Metal Fitters and Machinists nec (323299) | New – Under Regional Migration Occupation List |
| Metal Machinist (First Class) (323214) | New – Under Regional Migration Occupation List |
| Plastics Technician (399916) | New – Under Regional Migration Occupation List |
| Pressure Welder (322312) | New – Under Regional Migration Occupation List |
| Procurement Manager (133612) | New – Under Regional Migration Occupation List |
| Production Manager (Manufacturing) (133512) | New – Under Regional Migration Occupation List |
| Production Manager (Mining) (133513) | New – Under Regional Migration Occupation List |
| Production or Plant Engineer (233513) | New – Under Regional Migration Occupation List |
| Sheetmetal Trades Worker (322211) | New – Under Regional Migration Occupation List |
| Stonemason (331112) | New – Under Regional Migration Occupation List |
| Structural Engineer (233214) | New – Under Regional Migration Occupation List |
| Supply and Distribution Manager (133611) | New – Under Regional Migration Occupation List |
| Technicians and Trades Workers nec | New – Under Regional Migration Occupation List |
| Transport Engineer (233215) | New – Under Regional Migration Occupation List |
| Vehicle Body Builder (324211) | New – Under Regional Migration Occupation List |
| Welder (First Class) (322313) | New – Under Regional Migration Occupation List |
| Welding Engineer (070499) | New – Under Regional Migration Occupation List |
| Welding Inspector (070499) | New – Under Regional Migration Occupation List |
| Welding Specialist Supervisor (070499) | New – Under Regional Migration Occupation List |
| Welding Technologist (070499) | New – Under Regional Migration Occupation List |
Removed occupations
| | |
| --- | --- |
| Occupations | Status |
| Accommodation and Hospitality Managers (nec) | Removed |
| Automotive Electrician | Removed |
| Baker | Removed |
| Bar Attendant | Removed |
| Bulldozer Operator | Removed |
| Café or Restaurant Manager | Removed |
| Chef | Removed |
| Community Arts Worker | Removed |
| Construction Rigger | Removed |
| Cook | Removed |
| Crane, Hoist or Lift Operator | Removed |
| Diesel motor Mechanic | Removed |
| Earthmoving Plant Operator (General) | Removed |
| Excavator Operator | Removed |
| Forester | Removed |
| Forestry Worker | Removed |
| Gaming Worker | Removed |
| Grader Operator | Removed |
| Hotel or Motel Manager | Removed |
| Hotel or Motel Receptionist | Removed |
| Hotel Service Manager | Removed |
| Loader Operator | Removed |
| Logging Assistant | Removed |
| Logging Plant Operator | Removed |
| Motor Mechanic (General) | Removed |
| Motor Vehicle Parts and Accessories Fitter (General) | Removed |
| Motorcycle Mechanic | Removed |
| Panelbeater | Removed |
| Passenger Coach Driver | Removed |
| Pastrycook | Removed |
| Sand Blaster | Removed |
| Sawmilling Operator | Removed |
| Scaffolder | Removed |
| Steel Fixer | Removed |
| Structural Steel Erector | Removed |
| Tree Faller | Removed |
| Waiter | Removed |
| Truck Driver (General) | Removed |