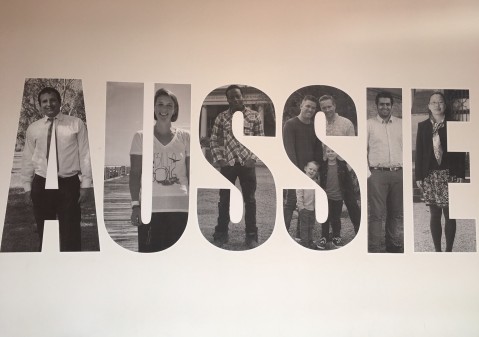 The Minister of Immigration has announced his intentions to make test tougher
In a Radio interview with 2GB on 2nd January, the Minister for Immigration, Peter Dutton said:
"The question we face is whether or not we have the right test, the right questions ... whether or not people know Don Bradman's batting average is a true test of whether or not somebody shares an Australian value,"
He went on to say:
"The vast majority of people who want to become an Australian citizen embrace these ­values, but under the current ­arrangements people who don't can still end up with the same valued prize of citizenship."
"My view is people who don't embrace these tangible values shouldn't expect automatic citizenship." (source, The Australian, 3 January 2017, Joe Kelly)
It seems that the Minister for Immigration is planning to make the Australian Citizenship test more difficult. At the present time there is no details on what changes are being planned.

The White Australia Policy and what we can learn from it
I recently visited the South Australian Migration Museum at 82 Kintore Ave, Adelaide.
It has a display which demonstrates how during the White Australia Policy, a language test was used to discriminate against potential migrants and prevent migration from non-white applicants. The test was administered in such a way that only persons from a European background were successful.
The White Australia Policy comprises of a number of historical policies that had the effect of barring people of non-European descent from Immigration to Australia. The White Australia Policy was in effect from 1901, and was progressively dismantled from 1951 to 1974.
Making the Australian Citizenship Test more difficult risks a return to the White Australia Policy. The tougher test could discriminate against persons from particular backgrounds. A written test is by its nature likely to be more favourable to people from an English speaking background.
How Can Changes be made to Australian Citizenship requirements that are fair?
A more transparent and fair way to change Australian Citizenship requirements is through amending the Australian Citizenship Act and related regulations.
If changes are made to the Act and regulations, then the criteria for Australian Citizenship will be publicly available and transparent.
The criteria should be based on the actions of the applicant over time. Such requirements are already provided by the Australian Citizenship Act in section 21(2)(h), in that the applicant must be of "good character".
Legislation and regulation are a better way to effect change than by developing a potentially tricky test, which is designed to measure the applicant's future intentions and political and ideological allegiances.
By Christopher Johnston, Lawyer and Registered Migration Agent MARN 0640686
Sources:
http://adelaidia.sa.gov.au/places/migration-museum
https://en.wikipedia.org/wiki/White_Australia_policy
http://theconversation.com/a-tougher-citizenship-test-should-not-be-used-to-further-divide-and-exclude-70905
http://www.sbs.com.au/yourlanguage/punjabi/en/article/2016/11/26/new-tougher-australian-citizenship-test-its-way
http://www.news.com.au/lifestyle/real-life/news-life/peter-dutton-calls-for-tougher-citizenship-test-in-australia/news-story/45b026d1ccd711c7dc7833085ab40e2b
http://www.theaustralian.com.au/national-affairs/immigration/tougher-test-to-be-a-citizen-mooted/news-story/ed3614019ca391924f64d7dbf14574b5
This information is accurate on 25 January 2017
Do you need help with an Australian visa application?
At Work Visa Lawyers we are experienced in assisting applicants in all matters relating to Australian visa applications, including state sponsorship applications. Our areas of expertise include Skilled Migration visas, Business Skills Migration visas, Employer Sponsored Work Visas, Partner and other Family Migration visas as well as Migration Review Tribunal, Judicial Review and Ministerial Intervention.

If you require further information regarding your Australia visa options you can contact us through:
(08) 8351 9956 or +61 8 8351 9956
or This email address is being protected from spambots. You need JavaScript enabled to view it.