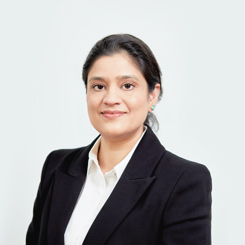 Sumandeep Grewal: Administration officer and Researcher
Email Sumandeep: This email address is being protected from spambots. You need JavaScript enabled to view it. or call +61 8 8351 9956
Sumandeep has been working with Work Visa Lawyers since 2011. She performs a range of administrative and research tasks in support of the Migration Agents and Lawyers. Sumandeep's excellence in customer relations and attention to detail are valuable skills contributing to our practice of Migration Law. She has over 14 years of work experience in administrative work in Migration industry. She has a Master degree in Arts from Panjab University, India and also an Advanced Diploma in Computer Applications from DOEACC, India. She has completed Graduate Diploma in Migration Law from Victoria University.
Spoken Languages: English, Hindi and Punjabi.