Authors – Chris Johnston and Luke Edwards : Immigration Lawyers of Work Visa Lawyers - Published on 7/1/2022
Stepping up to Serve
Having heard many a sports commentator struggling with the complexities of the Novak Djokovic visa cancellation, I think now is the time to step into play. (Sorry about the bad tennis puns)
This article is written with the input from two practising immigration lawyers, Chris Johnston and Luke Edwards.
There have been many broad statements made by politicians, journalists and Novak supporters in relation to Novak Djokovic's recent visa cancellation. These range from calls for sovereign control over the borders to a rally cry for the free world to rise up.
The boring reality is that a close consideration of the administration of migration law, by Australian courts will determine the success or failure of Djokovic legal challenge.
The decision made to cancel Novak Djokovic's visa must be according to the requirements of the relevant laws under the Migration Act 1958 and related Migration Regulations 1958.
Current reports on the visa issues and subsequent Djokovic's visa cancellation does not contain much detail on the visa and reason for refusal. But there is information available through Tennis Australia publications and the Department of Home Affairs, which can be used to draw some insights.
Here we are providing some details on the laws relevant to the Djokovic case.
The Visa
The visa applied for is most likely a Sports Stream 408 or so called Temporary activity Visa 408.
This is the visa that Tennis Australia has previously provided guidance documents for participants in the Australian Open available which are readily available on the web.
The 408 visa requires that the applicant has been invited to participate in the activity by a sporting organisation which is a temporary activity sponsor, such as Tennis Australia. The visa allows the holder to be in Australia to participate in the related activity. However, this visa can only be applied when applicants are outside of Australia.
Covid-19 and the requirement for Travel Exemptions
From 20 March 2020, the Department of Home Affairs introduced a ban on temporary visa holders arriving in Australia unless exempted. A non-exempt arrival would face cancellation of their temporary visa and being turned around.
The ban was an important for controlling the level of COVID-19 in Australia, but has caused significant hardship for many temporary visa holders who had been resident in Australia and found themselves locked out of "home".
From 15 December 2021, fully vaccinated travellers holding certain visas were permitted to arrive in Australia.
These visas include the 408 Temporary Activity visa. The 408 visa is commonly used by sportspeople to travel to Australia.
People who cannot be vaccinated for medical reasons, and hold an eligible visa, can come through as though they are "fully vaccinated".
It is emphasised on the government's website many times that "proof that you cannot be vaccinated for medical reasons is separate to a Commissioner's travel exemption".
If you do not wish to be vaccinated for a reason that is not considered a suitable medical reason, you can obtain a Commissioner's travel exemption to do so. This is the same exemption being used up to 15 Dec 2021; this system is still in operation.
Individual exemptions can be obtained from the Commissioner including:
Entries in the national interest
Entries with critical skills
Critical skills is an intentionally broad term, and includes:
"delivering services in sectors critical to Australia's economic recovery (such as financial technology, large scale manufacturing, film, media and television production and emerging technology), where no Australian worker is available"
Entry that is in the national interest
It seems quite likely that an internationally renowned tennis star travelling to Australia to participate in a large, televised tennis competition would fit within the broad scope of "critical skills".
The Power to Cancel a Visa
There are several sections of the Migration Act that allow for visa cancellations. The most likely section for this situation is s116.
Under s116, the Minister may cancel a visa if he or she is satisfied the:
That the decision to grant was based on circumstances that no longer exist or
If incorrect information was provided to an officer of the Commonwealth.
The decision to cancel may have been based on either of the above, in relation to information provided to obtain a travel exemption.
More specifically, the vaccination may be based on the determination that there is not sufficient evidence of medical grounds for an exemption to the visa holder getting vaccinated.
What is required for legal challenge?
A Federal Circuit Court challenge is underway, with the next hearing being held on Monday at 10am. The Court may only review a decision in order to determine if a 'jurisdictional error' has been made. This means the Court determines if the decision has been made according to law.
The legal challenge will need to demonstrate that there has been a jurisdictional error made in the decision to cancel the visa.
There are a number of possible errors including:
Where the decision maker identified the wrong issue, asked the wrong question or applied the wrong test
Failure to consider relevant material
Considering irrelevant material
Apprehended or actual bias
Illogicality, irrationality or unreasonableness
The success of the legal challenge will rely on Djokovic's legal team being able to demonstrate errors were made.
The additional challenge is that legal processes often take weeks, usually months and sometimes years, but the Australian Open starts on Monday, 17 January.
Comments from our Immigration Lawyers: Chris Johnston and Luke Edwards
Visa cancellations and immigration detention are not unusual. We have done so many AAT cases if you have been once heard of it and won thousands cases for years.
It is also not unusual that visa cancellations have devasting effects upon the lives of those that have their visa cancelled and their families.
What is unusual is that this time the visa cancellation involves Novak Djokovic.
The number one tennis player in the world and one of the greatest players of all time.
We believe that visa cancellation could have been avoided, if a more general travel exemption was sough, based on the benefit to Australia argument.
This more general travel exemption, could have avoided relying on a medical exemption, which may prove hard to support with evidence, for a supreme athlete.
A more thorough understanding of the exemption process may have kept Novak Djokovic on the tennis court.
There is much more to follow and we will provide updates when available on this interesting case.
Author:
Chris Johnston, Principal Lawyer at Work Visa Lawyers
Luke Edwards, Associate Lawyer at Work Visa Lawyers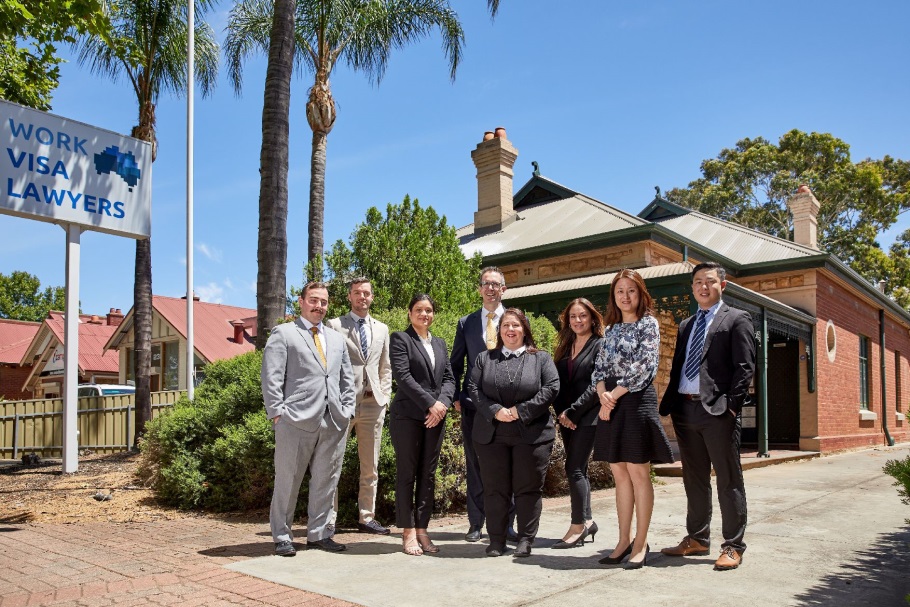 Book an appointment with one of our experienced Immigration Lawyers and Registered Migration Agents here.
Contact us on (08) 8351 9956 or +61 8 8351 9956 or This email address is being protected from spambots. You need JavaScript enabled to view it.
Sources:
https://www.workvisalawyers.com.au/news/all/judicial-review-federal-circuit-court.html
https://wheelchair.tennis.com.au/media/1464/2020-player-visa-information-faqs-wheelchair-summer-series.pdf
https://www.9news.com.au/national/novak-djokovic-visa-cancelled-by-australia-border-force-after-tennis-star-held-for-hours-at-melbourne-airport-australian-open-exemption/fd14c4c8-ba1c-45cf-b02c-259319de9863
Law:
MIGRATION ACT 1958 - http://www5.austlii.edu.au/au/legis/cth/consol_act/ma1958118/index.html
MIGRATION REGULATIONS 1994 - http://classic.austlii.edu.au/au/legis/cth/consol_reg/mr1994227/