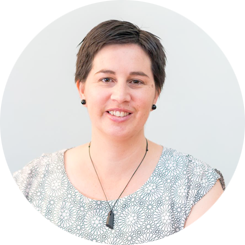 Alana Pedler: Consultant / Registered Migration Agent
Email Alana: This email address is being protected from spambots. You need JavaScript enabled to view it. or call +61 8 8351 9956
Alana Pedler is a Registered Migration Agent (MARN 1466039). She joined Work Visa Lawyers in May 2018.
Alana holds a Bachelor of Social Science and a Master in International Relations with a major in Human Rights and International Law. Alana completed a Graduate Certificate of Migration Law and Practice and obtained the status of Registered Migration Agent in 2014.
Alana has extensive experience with the following visa types:
General Skilled Migration visas
Employer Sponsored visas
Family Migration visas
Migration Skills Assessments
Student and Graduate visas
Protection visas
Prior to joining Work Visa Lawyers she spent 3 years working as a consultant for a number of respected local and interstate Migration companies.
Alana has significant experience in the migration context and understands the unique needs and considerations people seeking a migration pathway. Alana makes the process both easy to understand and is highly supportive.
Alana is also a volunteer Registered Migration Agent at the Refugee Advocacy Service of South Australia assisting applicants with Protection Visas.
Outside of Migration law, Alana is a long time volunteer for the Australian Red Cross Emergency Services responding and supporting communities during and after natural disasters and complex emergencies.